The PKR disciplinary board has been urged to take action against party president Anwar Ibrahim's political aide Farhash Wafa Salvador Rizal Mubarak following the allegation he assaulted an individual.
Bera division chief Zakaria Abdul Hamid said this is not the first time Farhash, who is also Perak PKR chief, had been accused of a criminal act.
"This arrogant behaviour, which disrespects the law, should stop immediately as it affects the party and the president's good name.
"As such, I urge an immediate investigation by the disciplinary board without fear or favour, and stern action needs to be taken to safeguard the (party's) honour and ensure all members have good personalities," he added in a statement.
Zakaria, who is a PKR central leadership member, is aligned to party deputy president Azmin Ali.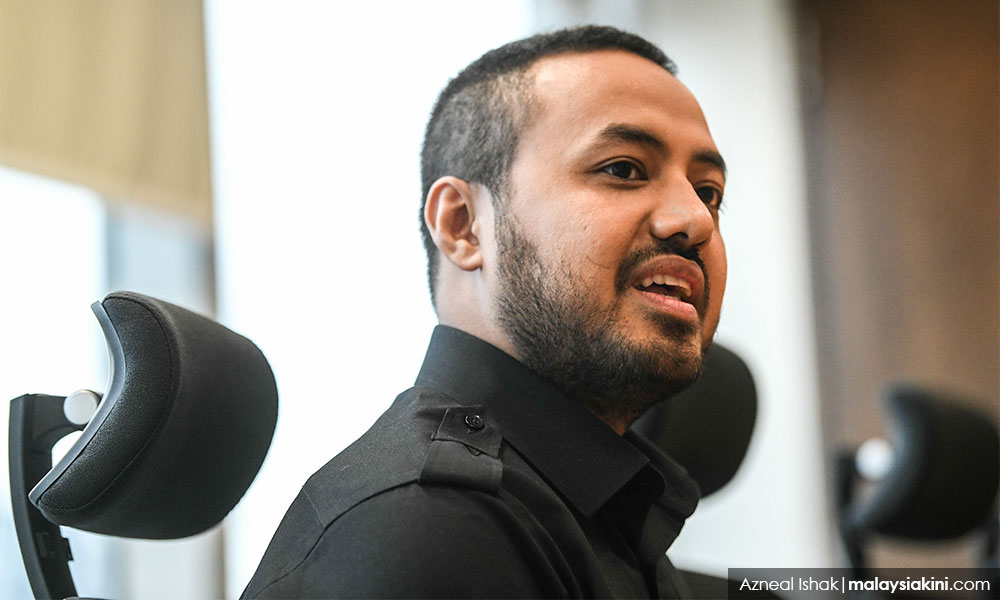 In July, Farhash was arrested over the sex video implicating Azmin. The latter had claimed that the video was an inside job and part of a nefarious campaign to end his political career.
As for the latest allegation involving a riot in Ampang on Aug 31, Farhash said he would cooperate with the police.
Farhash also claimed his accuser was involved in a criminal court case involving his family.
Yesterday, Selangor CID chief Fadzil Ahmat said that about 12 to 14 men were involved in the Merdeka Day incident, where the suspect is alleged to have shoved the complainant in the face.
After being told to leave by the sports complex management, the complainant went to the motorcycle parking area outside, where 10 men allegedly attacked him with knives, helmets and chairs.
Farhash had described the viral message claiming he was involved in a fight was slander by his political opponents.
PKR's political bureau is meeting tonight and the incident involving Farhash is expected to be one of the topics discussed.
---
RELATED REPORTS
Come forward immediately, cops tell Anwar's aide