Rokiah Samsudin was among those who thronged the Umno headquarters at the Putra World Trade Centre (PWTC) in Kuala Lumpur this morning to commemorate tomorrow's formalisation of the Umno-PAS alliance.
The 67-year-old Selayang Umno member was not prepared to allow her health condition, which has forced her to use a wheelchair, to be a hindrance.
"I would have come to express my support even if I had to crawl here. My aim is to provide support for Malay and Muslim unity," she told Sinar Harian.
"I was supposed to leave for Padang (Indonesia) for vacation but decided not to go with my friends because of this gathering. I do not want to miss the opportunity to witness this historic day for myself," she added.
Tomorrow, Umno president Ahmad Zahid Hamidi and PAS president Abdul Hadi Awang would ink a charter to seal their cooperation.
Once sworn enemies, the two biggest Malay-Muslim parties in the nation forged an unofficial alliance after the last general election.
Their partnership proved successful in three by-elections, Cameron Highlands, Semenyih and Rantau.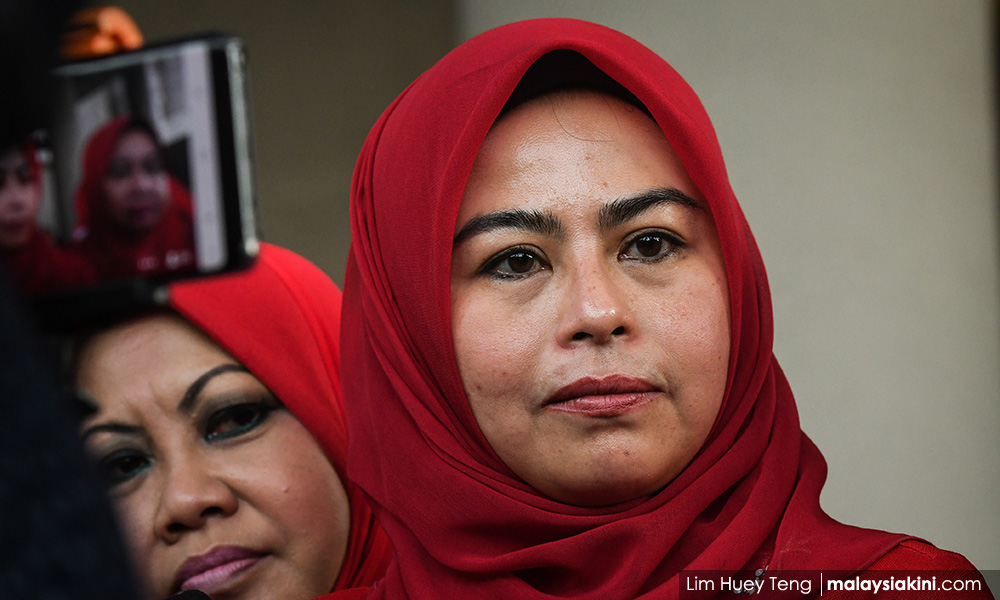 Meanwhile, Wanita Umno chief Noraini Ahmad (photo), who was speaking at a forum together with Muslimat (women's wing) PAS leaders, said Pakatan Harapan made grand promises which it failed to fulfil.
"Now I wish to ask, what happened to those promises?
"This is what differentiates BN and Harapan. When we were the government, we offered many things but these were realistic. Harapan, however, promised the moon and the stars.
"This is the reason why we must oust these leaders. The people are feeling the pinch, be it in urban or rural areas," she added, according to Umno Online.
Noraini also accused Harapan leaders of challenging the Malays and Islam.
"The question is, now they want to challenge us Muslims... push us to the corner. When we are angered, they make a U-turn. How many times do you want to U-turn?" she added.