ADUN SPEAKS |  The media advisor to Prime Minister Dr Mahathir Mohamad Kadir Jasin is not wrong in stating that there are no specific dates as to when PKR president Anwar Ibrahim will become the prime minister.
Kadir further amplified the matter by saying that it could be 2020, 2030 or 2050.
There is an agreement between the component parties in Pakatan Harapan - if Harapan won the election - that Mahathir will become the interim prime minister, he will ask the king for the pardon of Anwar, and that he will hand over power to Anwar within a reasonable timeframe.
Yes, there was no time mentioned, but developments in the few months or so have suggested that it might be two years.
Very recently, Anwar has suggested that he would become the prime minister in 2020.
A few days after this announcement, Mahathir told the media that he will hand over power to Anwar, the date to be announced later.
Given this, I don't understand why Kadir (photo) has to throw the spanner in the works of the succession issue.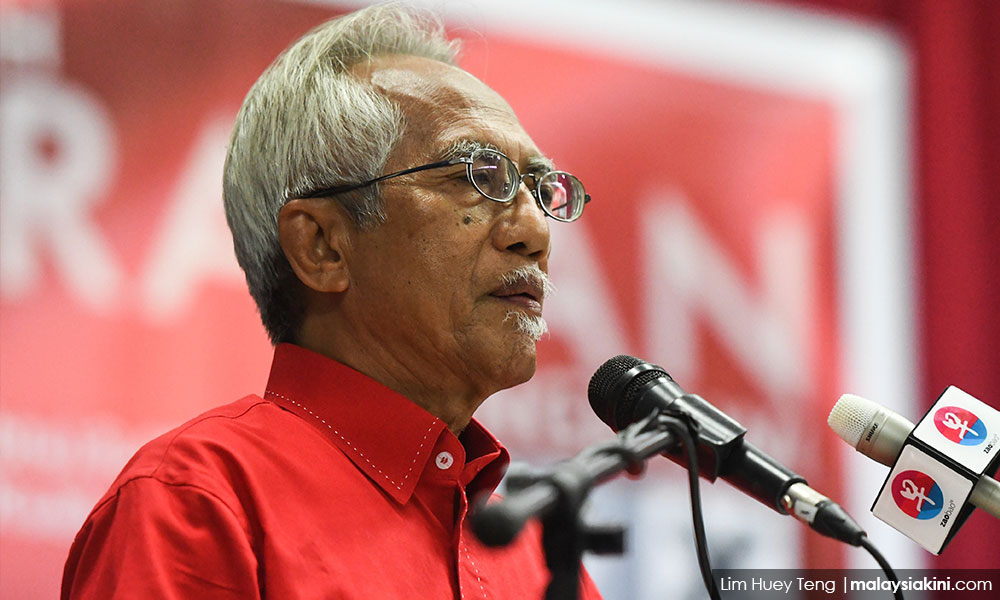 As there is no disagreement between Mahathir or Anwar on succession, it is a foregone conclusion who will be the likely successor and the likely timeframe for this to happen.
If Kadir thinks that Anwar might not be the likely successor, then perhaps he should say why.
If there are likely candidates, then he should name them.
While Kadir is entitled to his opinion being an expert observer of Malaysian politics, is he willing to forsake the Harapan succession agreement that unequivocally names Anwar as the candidate?
Is he willing to say that the Harapan agreement on succession was made in bad faith or faulty?
Before the last general election, the four political parties got together in a historic coalition to unseat Umno and BN.
Since Anwar was in jail, Mahathir was the natural and right choice to be the prime minister if Harapan won the election.
Relationship between the two individuals, Mahathir and Anwar is at its best.
I don't think Mahathir has anybody in mind to succeed him for speculations to abound.
Let us once and for all accept the fact that there is one and only successor to Mahathir: it is none other than Anwar.
The statement by Kadir that succession could be in 2020, or 2030 or 2050 is not a responsible one. It is illogical, to say the least, especially the last two dates.
Differences of opinion notwithstanding, such an attempt represents a frivolous or mischievous attempt to derail the accepted succession agreement.
Let us stop speculating on the succession matter, as it has been settled.
---
P RAMASAMY is the state assemblyperson for Perai. He is also deputy chief minister II of Penang.
The views expressed here are those of the author/contributor and do not necessarily represent the views of Malaysiakini.