The Malaysian Society of Awareness has called on the Malaysian government to consider legalising the use of cannabis for medical purposes and health supplements, as is practised in several countries.

"Developing countries like Australia, Uruguay, Turkey, Thailand, India and others agree that cannabis plants are safe after scientific research."

"However, the Malaysian government still does not recognise its benefits even though other countries have changed their laws," said Masa in a statement today.

As such, Masa has launched a 2019 national survey for cannabis in Malaysia.
According to Masa, details and answers will be confidential and will be presented to the government for statistical review.

The online survey was made available on Oct 7.
According to Masa, the survey aims to gather the views of 100,000 Malaysians and the results of the survey will be submitted to the Health Ministry (MOH).
In April, former Masa president Intan Mustika Putri Mokhtar (better known as Yuuki Setsuna) lamented the fact that it has been nearly impossible for individuals or groups to conduct cannabis-related research in the country, as the plant is still defined as a narcotic under the Dangerous Drugs Act 1952 (DDA).
Yuuki subsequently passed away on July 4.
Masa claims that the government has rejected foreign studies on the medical use of marijuana, and requested for local evidence to support legalisation.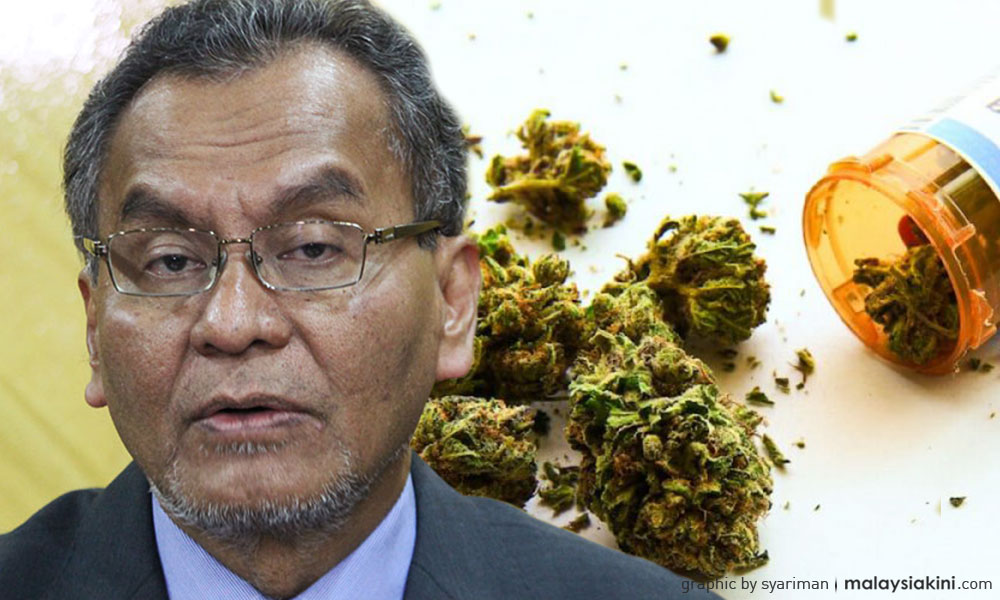 On March 27, Health Minister Dzulkefly Ahmad (above) told the Dewan Rakyat that there is "space for the ministry to get consent" for clinical research into the use of marijuana for medical purposes.
"The ministry has considered medical marijuana being given space for clinical research – not in terms of planting and cultivation, but for the purposes of treatment, medication and health.
On June 27, he also said that the government plans to work towards removing criminal penalties for the personal possession and use of drugs while emphasising that the decriminalisation of drug addicts and addiction was not to be mistaken for legalising drugs.
"Decriminalisation is the removal of criminal penalties for possessing and using a small quantity of drugs for personal use, as opposed to those who are involved in the trafficking of drugs. Trafficking of drugs will undoubtedly remain a crime," said Dzulkefly.
However, there has yet to be any move to legislate either of these policy announcements.