Youth and Sports Minister Syed Saddiq Syed Abdul Rahman is incensed by author Hew Kuan Yau's description that the Malays are radicals for sympathising with the plight of China's Uyghurs.
"He really is a 'Super Stupid Superman' [...] now he is saying Malays who supported Uyghurs are radical.
"If this is not racism, I don't know what is," Syed Saddiq tweeted today.
His post included an excerpt from Hew's Belt and Road Initiative (BRI) Win for Winism comic book which touched on Islamic radicalism.
It reads: "Radical Malay youths who are concerned about the implementation of ethnic policies in Xinjiang caused them to have a negative perception of China.
"This is especially in regards to China's government banning a minority of Uyghurs who are involved in a separatist movement which has threatened societal peace and harmony."
The BRI comic book fell in the spotlight after former prime minister Najib Abdul Razak complained about the book being distributed in schools, leading to the Education Ministry issuing a ban.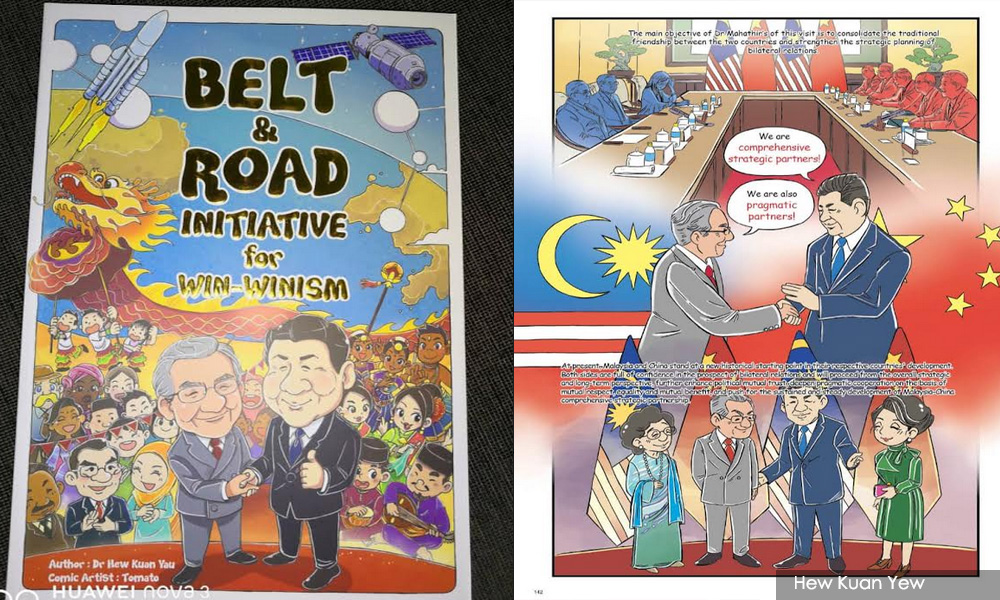 Hew has defended the comic book he authored, saying it is meant to promote a better understanding of China's BRI project.
The Chinese government has placed some 1.5 million Uyghur Muslims in "re-education camps" which it claims is necessary to combat Islamic extremism.
The treatment of the Uyghurs has been heavily criticised by Western democracies such as the US. However, Malaysia has been largely silent about China's treatment of the Uyghurs.
Prime Minister Dr Mahathir Mohamad previously explained that this was because China was a powerful country and Malaysia's largest trading partner.
At the moment, the government is tied to Beijing over BN-era projects such as the East Coast Rail Link which Pakatan Harapan had renegotiated after coming to power.
Putrajaya is also still in talks with China to resolve issues pertaining to the Multi-Product Pipeline (MPP) and Trans-Sabah Gas Pipeline (TSGP) projects.