Despite his party's differences with the DAP, an opposition leader has criticised an MP for raising the sensitivities of the Hindu religion in the Dewan Rakyat yesterday.
Gerakan vice-president Baljit Singh (photo) said using the episode of Chin Peng's ashes to criticise DAP Jelutong MP RSN Rayer's vibhuti (holy ash) on his forehead was a "low-blow".
He said the suspension of two lawmakers - Khoo Poay Teong (Harapan-Kota Melaka) and Tajuddin Abdul Rahman (BN-Pasir Salak) over the matter was "timely but should have been longer, perhaps two months".
"The culprits should return to the Rukun Negara, where the fifth principles touched on courtesy and morality.
"We must be courteous at all times to all, especially when it comes to people's beliefs and faiths," Baljit told Malaysiakini.
"Despite our differences - with DAP and Rayer - an insult to his religion such as the incident in Dewan Rakyat - is totally unacceptable," he added.
Although he has retracted his remarks, 10 police reports were filed in Butterworth today accusing Tajuddin for allegedly uttering a seditious comment while arguing with Jelutong MP RSN Rayer.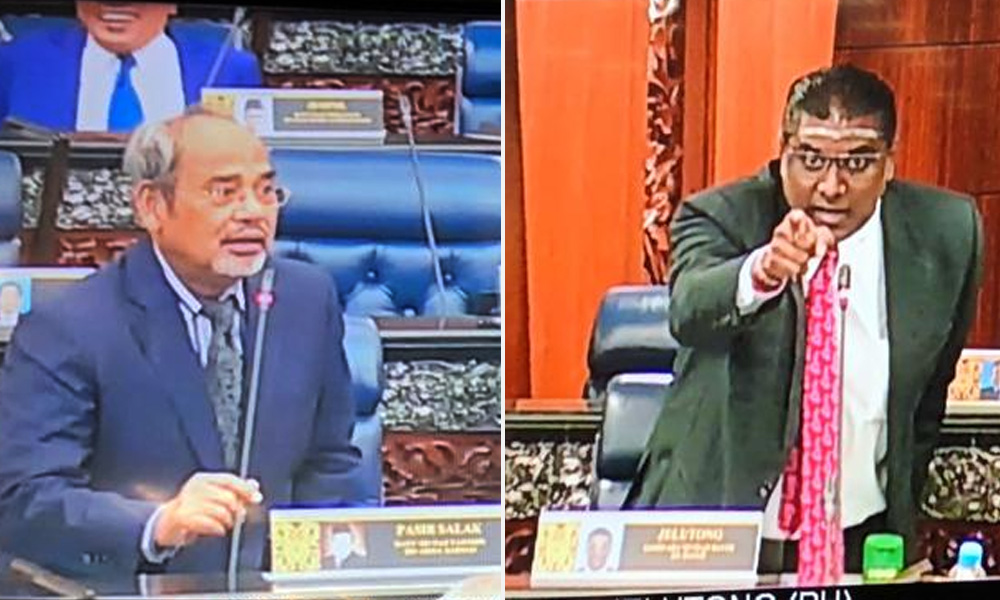 In the argument, Tajuddin had asked if the holy ashes on Rayer's forehead was the late Chin Peng's ashes.
Tajuddin and Kota Melaka MP Khoo Poay Teong were later told to leave the House when both defied speaker Mohamad Ariff Md Yusoff's order to sit after causing chaos in the house.
Chin Peng's ashes courted controversy in the country when his former supporters announced that they have brought it back from Thailand and released into the sea near Lumut.
The ashes were also released in the jungles of the Titiwangsa mountain range, Perak, where the former Communist Party of Malaya secretary-general was born.
Baljit reminded MPs that the Dewan Rakyat sessions are shown live, asking them "what kind of example are you showing to the world?"
He said those who insult the religions of others should apologise publicly and that the sessions are being watched by youths. 
"Do you want our Dewan Rakyat to be a laughing stock in the eyes of the world?" Baljit asked.
"In future, please consider such acts seriously and add to suspension time from the Dewan Rakyat, as we cannot allow such disgraceful acts to tarnish our Parliament," he told Ariff.