MALAYSIANSKINI | Huzir Sulaiman occupies quite a unique position in the Malaysian arts scene. He is both a child we can be proud of and yet an example of one that got away. The Princeton educated actor/playwright decided to make Singapore his home for most of the last two decades and has made a downright triumph of it with his work being translated into German, Japanese, Polish, Indonesian and Mandarin.
Yet Malaysia is never far from his mind.
Indeed his latest work is a sequel to one of his most beloved satires "Atomic Jaya". Set 20 years on, "The Nuclear Family" takes another look at some of the more absurd and bittersweet aspects of life as a Malaysian.
The premiere of "The Nuclear Family" was originally scheduled for next month but Huzir and Claire Wong, who is both his co-artistic director at Checkpoint Theatre and his wife, made the difficult decision to postpone it to next year due to the outbreak of Covid-19 in Singapore.
The only child of lawyer Sulaiman Abdullah and human rights advocate Mehrun Siraj, Huzir was back in Kuala Lumpur during the Chinese New Year break to visit his own nuclear family. He dropped into Malaysiakini's office to take a look back on his life and career in his own words.
ATOMIC JAYA WAS WRITTEN IN 1998
As a young playwright, it was my first full-length play and really written in response to that Mahathirist mania for mega-projects as part of nation-building. We had the Twin Towers, Cyberjaya, Putrajaya, etc.
What I wanted to explore was what is the most extreme mega-project that a developing country could think of? And that time, and still, unfortunately, it is to construct an atomic bomb. So the main character "Dr Mary Yuen" participates in the project but then has ethical misgivings, sabotages the project and at the end of the play, she flees to the US.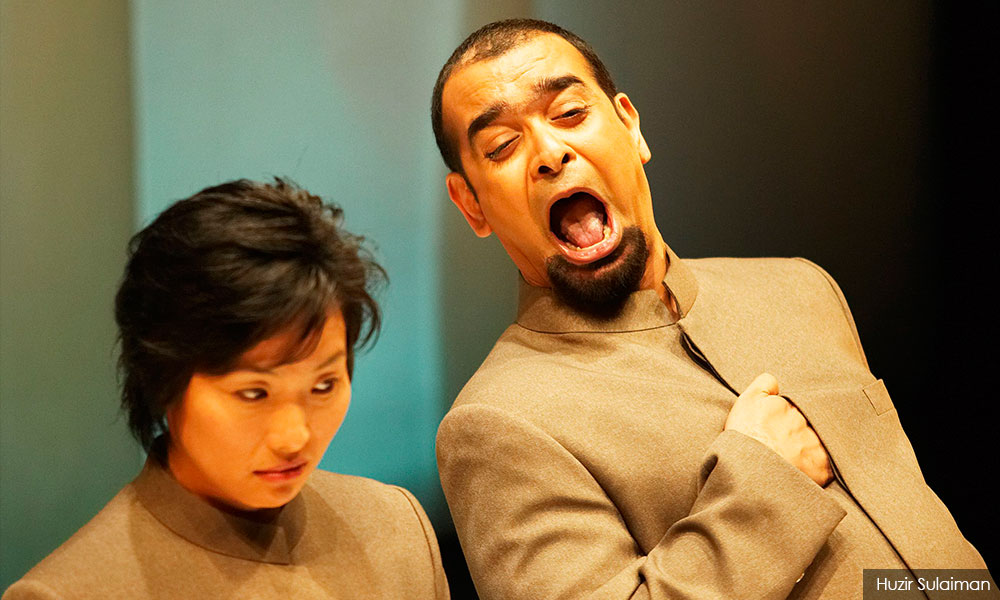 It became a bit of a Southeast Asian classic, taught in a lot of universities. Recently after about 20 years, it's been revived a lot, in Malaysian universities and other places. At the same time, Malaysia has gone through a change.
Malaysians overseas like myself, having lived in Singapore for a number of years, and all over the world are asking "Could one come back?". Also, the US has become a far less hospitable environment, for I suppose in particular non-whites.
So I tried to imagine what would happen if Dr Mary Yuen decided she wanted to leave the US and come back to Malaysia and see if she could make a difference. But, of course, with the old prime minister being the new prime minister, yet again there is an opportunity for a little bit of political satire there. What would happen if that mania for mega-projects recurs?
So Dr Mary returns to Malaysia and Malaysia being Malaysia, she is immediately embroiled in a variety of plots and counter-plots that have to do with building the bomb. It's also a commentary on how Malaysians look at change, how Malaysians look at homecoming, very complicated feelings of home and exile, we want change but are deeply invested in security, stability and comfort.
Ultimately, it's a love letter to Malaysia in all its complexity and beauty and brilliance and disappointment. It's important to me to work through my feelings about Malaysia.
I STILL REMAIN EXCITED ABOUT NEW MALAYSIA
I think living in Singapore you are close enough to have a relatively granular understanding of some of the setbacks, disappointments and challenges but still, you feel quite close the sense of possibility.
I think after 60 years of one system and some of the challenges and problems that it had caused, I do think it's a very exciting time, across many fields and sectors, a step forward.
I'm an only child. My parents are in Malaysia and the thought of returning is never far from my mind.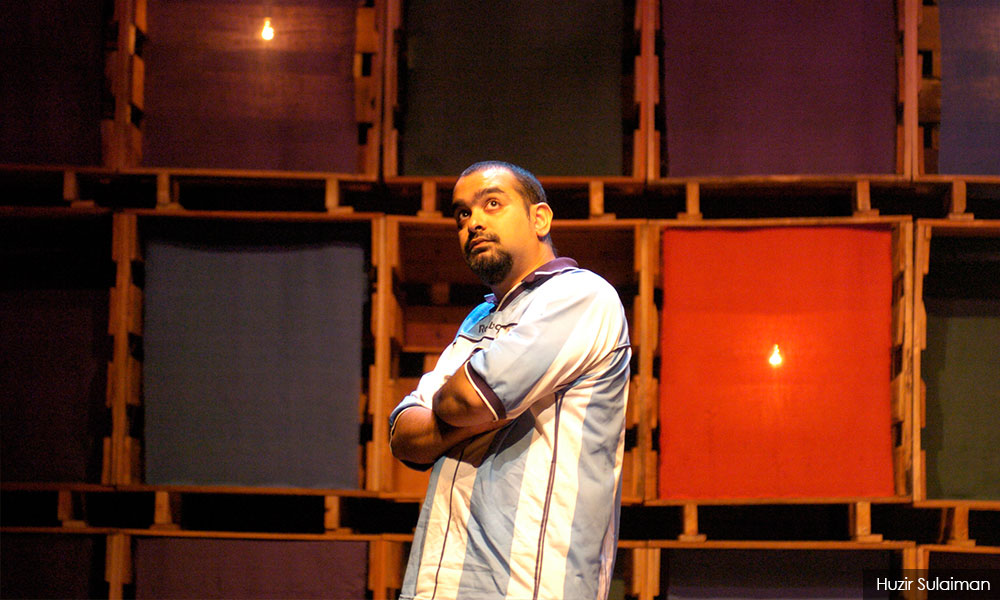 When I came back from my education overseas I deliberately set out to make a difference and I think with my early plays especially in the late 1990s, early 2000s, some of the people I worked with, some of the scripts that I managed to write, I do think I managed to put some things into motion.
Being in Singapore, I have still kept a close eye on what's going on. I wrote a column for The Star in 2007-2008, so I was very much paying attention to what's going on in Malaysia.
I think while the government or civil society look at structural changes, legal changes, I think the most profound shift that needs to occur is the return to individual Malaysians taking responsibility for the consequences of their actions. "Do I condone corruption? Do I excuse chauvinism?" These are individual choices we make on a daily basis.
A friend who straddles both the arts and activist world in Malaysia said to me, "Malaysians are very tired of the politics." And while I do feel that part of the achievement of the political struggle and change of government is to enable to put politics in its proper place, what about the struggle for being our best selves?
SINGAPORE HAS AN ENVIRONMENT THAT IS LARGELY SUPPORTIVE OF THE ARTS
There is a great deal of funding, a great deal of infrastructure for the arts, for which all artists working in our field are grateful. And interestingly enough, in the last 10 years, there has been a perceptible loosening up in terms of what types of comments are possible. At the same time, the rise of the Internet has actually taken away some of the supposedly subversive power of the arts.
In the sense the government doesn't need to control artistic expression so much.
Checkpoint Theatre was founded in 2002 and our mandate is to focus on original, Singapore writing. What we are proud of is that everything is in-house, there is a very rigorous process of multiple drafts, public readings. Eventually to publication, we are up to five collections now.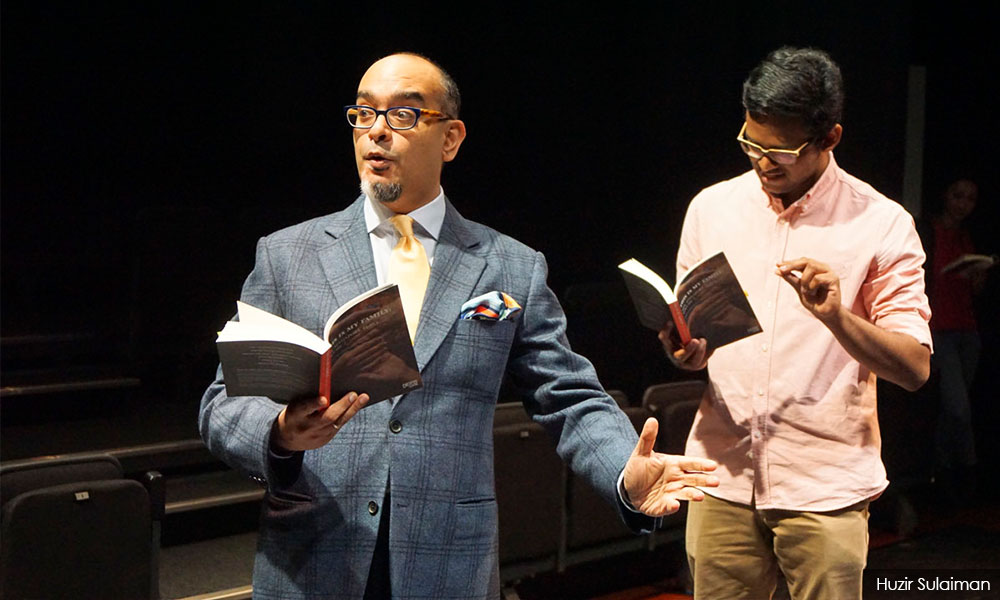 Seen in the context of a lot of Singapore companies that were doing Western theatre, or perhaps Singaporeanised versions of Western productions, whereas ours is very much a domestic product.
THE THING ABOUT THEATRE – IT'S A BUG THAT GETS INTO YOU
I was fortunate or unfortunate enough to get bitten by it in school (he attended the International School of Kuala Lumpur). What is so powerful about theatre and what is also part of its limitation is that live human connection about a gathering of people in a room to hear language articulated through space that I think is profoundly important and you don't have that with a novel, poetry, you don't have that with the all the online content that is being produced now. To exchange the same air. It is the live human connection that people are increasingly craving.
I think the impulse to connect and tell stories will always be there and that is just a fact of life. What people pay for now, as a musician, is the live experience. When radio came around, musicians thought it would stop sales for the album, but what happened was that the radio became an ad for the album and boosted sales. Same with music videos, which also boosted the artist's image-making effort. Then with downloadable content, and it looks like you are killing the artist, but again the music becomes an ad for the extremely expensive concert experience. So for that small chunk of live artists at the top of the pyramid who are able to command that sort of following, the revenue is still in the live experience.
I think it goes back to that craving for the human connection in an increasingly fragmented world.
A DAY AS AN ARTISTIC DIRECTOR IS CYCLICAL DEPENDING ON WHICH STAGE PRODUCTION IS IN
I could be having meetings to develop plays, listening to drafts, giving feedback. I could be teaching in the National University of Singapore. I have taught there since 2007, playwriting, so I could be running a class.
If I am directing a play as with "The Nuclear Family", it's a series of meetings with the lighting designer, costume designer, multimedia designer, marketing people. Actual rehearsals tend to be eight hours a day for five or six days a week. There's a lot of looking at the text, understanding the social context, the political context, the comedy aspect, investing a lot of time in the physical theatre, how each character moves is different.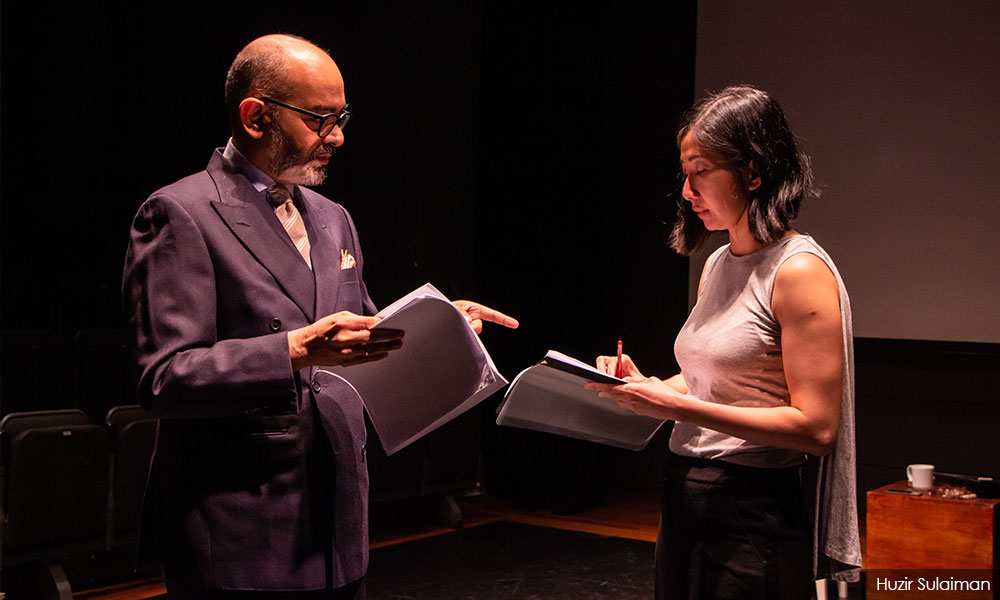 Theatre is very technical, the lighting cues, the sound cues. Then a lot of theatre also has to with fundraising, talking to sponsors and that wonderful modern word, stakeholders. It's a lot of talking, which for an introvert like myself is pretty tough, but you do it ultimately because you love the work and you want to help these diverse voices to come out.
I THINK I WAS ALWAYS PASSIONATE ABOUT CREATING CONTENT AND TRYING TO SPEAK TO WHERE WE ARE AS A SOCIETY
As I left my twenties, I realised it was not so much about what I could achieve in my own name, me as an artist, in the spotlight, but also facilitating and creating structures that would bring out many voices, that became important to me. The late Krishen Jit was a friend, collaborator and mentor, and very early in my career, I told him I don't want to teach and mentor young people and he said "I predict that you will one day. And he was absolutely right, it's become something that feeds me and inspires me and I think gives me a greater sense of hope and fulfilment than necessarily achieving something myself.
I GREW UP ADMIRING JRR TOLKIEN AND PG WODEHOUSE, LIKE EVERY INDIAN WHO LOVES ENGLISH
Later we had people like Nancy Mittford and Evelyn Waugh. American playwrights of 70s and 80s were fairly influential, people like David Mamet and also some of the Brits like Tom Stoppard.
I think my interests have diversified a lot and I look at people who are accomplishing things not necessarily in the performing arts. The idea of choreographers and musicians are inspiring, I like museums and how the craft of museology can result in experiences that educate and entertain and provoke. Sometimes your inspiration as a playwright is not going to be other plays, it's going to be the rest of life. Embrace life. I like watching football, it's been Arsenal since 1977.
'DUKUN' WAS A 2006 SCRIPT THAT EMERGED 12 YEARS LATER
I was approached by Astro Shaw to write "Dukun" and it was directed by Dain Said. We're extremely close friends, I was the best man at his wedding, he was the best man at mine. He's usually the first person I message when I get to KL. It was a very interesting project to work on.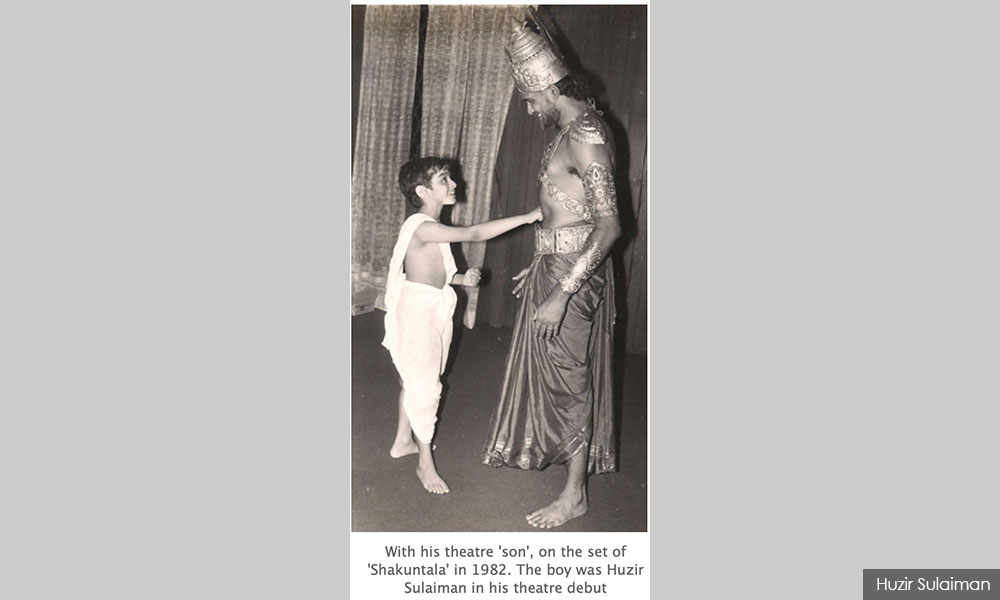 It was very much a studio commercial sort of film, overall extremely pleasurable to work on. I worked on it in English, and I think there were some extremely talented writers who "transcreated" it into Malay, and it was shot [...] and then it was not released!
Do I know why? No. Can I shed further light on the story? No.
And then suddenly it comes out and I find I've won a screenwriting award for something I did 12 years ago!
ART AND ACTIVISM CAN INTERSECT BUT THEY ARE ON SEPARATE TRACKS
I think once you start making art, you realise that the aims of the artist and the aims of the activist can definitely intersect and intertwine, but they are on separate tracks. One critique that an activist could hold against an artist is that she or he is very interested in the human condition. That's an important part but not the only part. I realised very early on that those were my interests, the complexity of human life, feelings and thoughts and activities which in the past might even have been construed as activist in nature but then I realise that they just form one relatively small part of a larger investigation. I am interested in loneliness, in love, family, diversity, inclusion, how we tell stories.
I want to preserve the artist's right to focus on these elements in ways that may not be convenient either for a progressive artist or a reactionary government.
I UNDERSTAND, APPRECIATE AND RESPECT FILM AS SEPARATE MEDIA
Film is visually-driven, able to be distributed across time and space. Theatre has the gathering communally. Do both with the understanding that they are different forms.
I think theatre survives because it allows for the infinite reimagining and reinterpretation of the play. Look at the script, comes down through the ages, successive generations that can experience it in different ways. So it doesn't survive in a fixed, unalterable form in the way a movie or a novel might.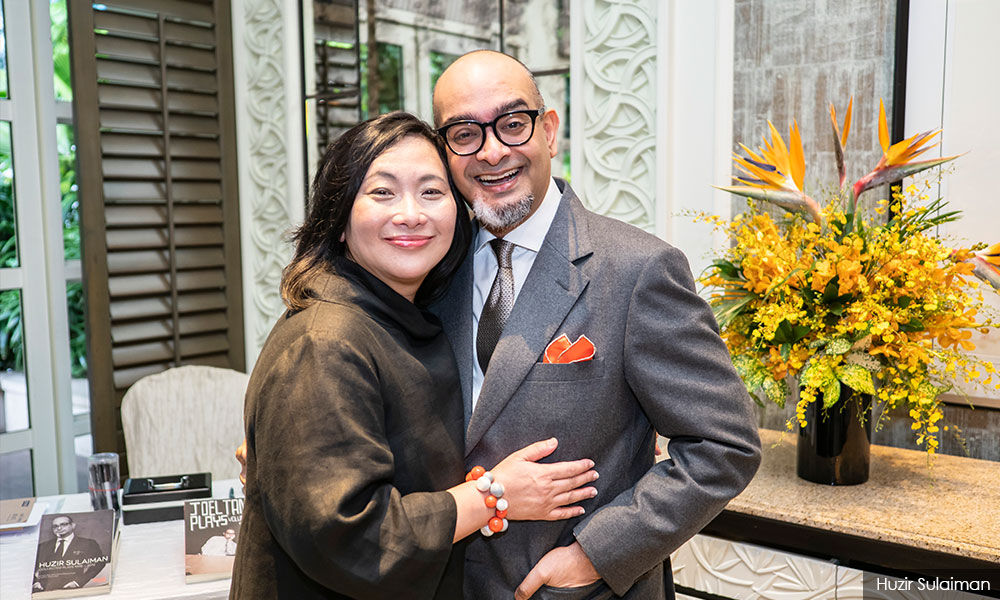 The script is the blueprint, someone else has to build it.
I NEVER FELT OUT OF STEP OR AHEAD OF MY TIME
I think the artist's path requires both critical distance and deep engagement. You don't sit in an ivory tower and contemplate. You are in the marketplace of ideas. I view making art as a deep privilege.
One of the problems with being a writer is when trying to write dialogue, I can't listen to music with lyrics, so I will listen to Bach or Miles Davis so it doesn't compete with what I am writing.
I like walking slowly, I am a slow meditative walker so I get a lot of thinking done. I read a lot of non-fiction. I think I am trying to resist when you reach middle age and close off and go into a bubble.
---
MALAYSIANSKINI is a series on Malaysians you should know.
PREVIOUSLY FEATURED:
Coming back from the brink of hell
Marching to the beat of her own drum
Shaq Koyok only paints Orang Asli subjects - with good reason