COMMENT | When Prime Minister Muhyiddin Yassin announced his stimulus package, it appeared, at first glance, a commendable and even an impressive feat by his government to respond to the Covid-19 pandemic. However, two key points merit assessment of the Perikatan Nasional (PN) government's response to this crisis.
First, when Muhyiddin addressed the nation, remarkably enough, he began by admitting that his "government may not be the government you voted for". This was an astonishing admission by the PM, that he was aware many Malaysians question the legitimacy of his PN government.
The second point was his resolve to use government-linked companies (GLCs) to deal with the crisis. This, too, was an intriguing admission that he, as PM, had control of powerful business-related government-linked institutions that he could deploy during this crisis.
Indeed, Finance Minister Tengku Zafrul Tengku Abdul Aziz would later draw reference to a "government ecosystem". According to the Finance Minister, "direct fiscal injection" would come "from government agencies and related parties" in this ecosystem. Zafrul was not clear though on the source of borrowings by the government to fund this stimulus package.
Muhyiddin's admission of his control of major GLCs that had funds and other resources to support people and businesses in need was an indication of two core matters. First, Malaysia is a highly interventionist state with a well-developed institutional architecture to stimulate the economy and protect the interests of people in need. Second, a political-business nexus is in place in government, with the power that comes from such ties concentrated in the hands of the PM.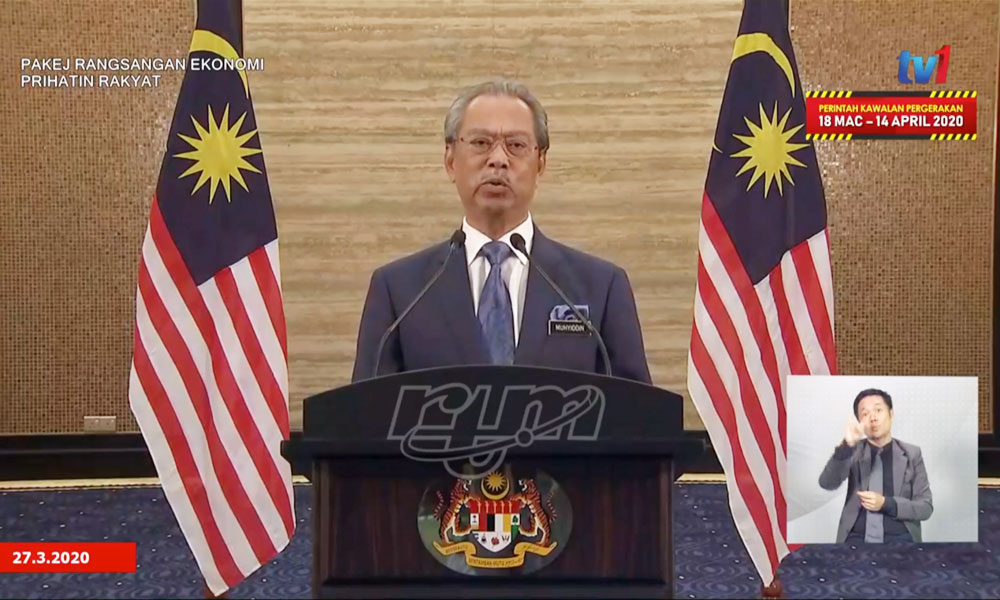 This influential ecosystem, created in the 1970s to resolve social injustices, though now critiqued as a money-power nexus, has long remained in the shadows. In spite of repeated public demand for transparency about this "government ecosystem", no PM has been willing to do so, even after the economic crises in 1997 and 2008.
In this time of the Covid-19 crisis, there is a particular need to analyse how this powerful political-business nexus is being – or not being – employed in this stimulus package.
What Muhyiddin and Zafrul referred to as GLCs, it must be stressed, includes much more than publicly-listed companies controlled by the government, such the utilities-based Tenaga Nasional and Telecom and the financial-based Maybank, CIMB, RHB Bank and Bank Islam. This ecosystem includes pension and savings funds (such as the EPF and PNB), statutory bodies (like Mara and Felda) and development financial institutions (DFIs) such as the SME Bank, EXIM Bank and Agro Bank.
The PM has stated, though with little clarity, how some of these GLCs will be employed. Tenaga Nasional, along with the government, according to Muhyiddin, will offer a discount on power consumption that will amount to RM530 million. Telecommunications firms will offer free internet services with the government allocating RM600 million for this. Presumably, GLCs in these sectors will absorb these costs.
As for the GLC banks, they will offer loan moratoriums, though this will not mean huge losses for them as these are merely deferred payments. The EPF, though a pension fund, will allow for withdrawals to help people meet their expenses during this crisis.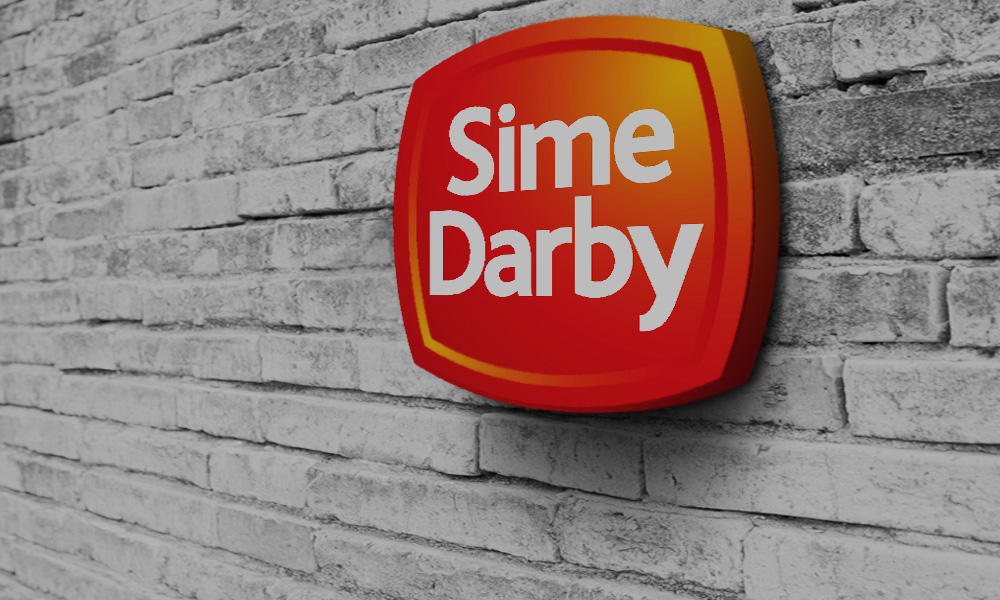 Most of these measures, as well as other aspects of the stimulus package, have already begun to draw much criticism. Why, for example, in this health-related crisis, have the GLC-based hospitals not been included in this stimulus package? GLC hospitals such as KPJ and Pantai as well as those controlled by Sime Darby were not mentioned, though Muhyiddin called on private hospitals to help the government.
And what of pharmaceuticals-based Pharmaniaga, as well as UEM-Edgenta which provide health-related services? Indeed, UEM-Edgenta has been criticised for not treating its workers well*. During this pandemic, there is no need for these major health, financial and utilities-based GLCs to worry about registering huge profits.
Other criticisms have emerged, particularly involving the EPF. NGOs have admonished the government for calling on Malaysians, especially those in the B40 group, to use their meagre savings to share the responsibility to reflate the economy. The SME Association has reacted badly to the stimulus package, claiming that 50 percent of such firms will wind down, with at least four million people to lose their jobs. These SMEs constitute about 98 percent of the corporate sector.
Since the finance minister has stated that the stimulus package will entail a reallocation of funds among government-linked agencies, other related issues arise, why not reallocate funds in DFIs such as SME Bank, MIDF, Bank Pembangunan and Exim Bank to small and micro firms which are in dire need to remain afloat? Why not employ the Agro Bank and Bank Rakyat to help rural industries to ensure continued food production and supply?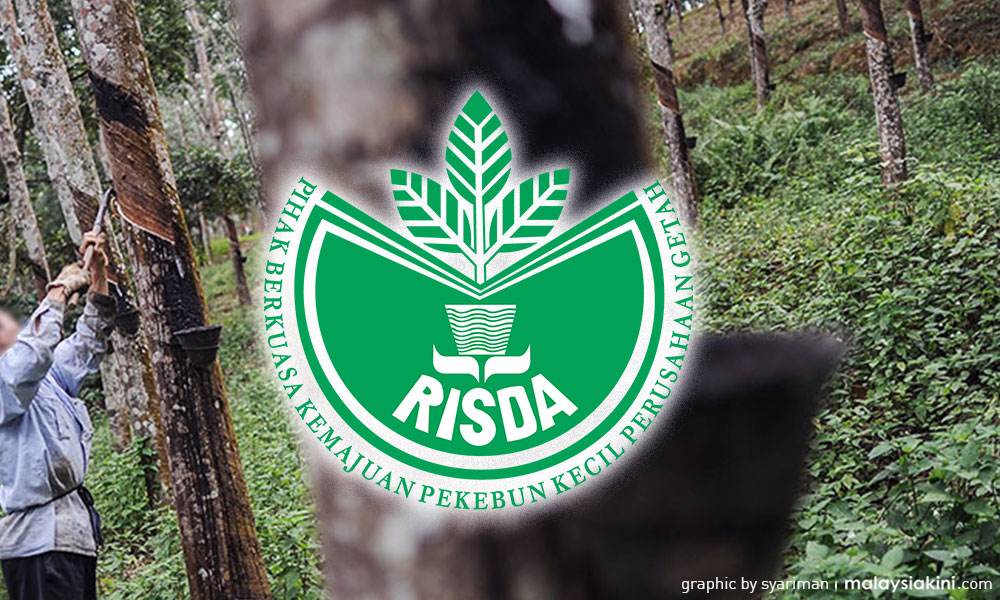 And what about statutory bodies such as Mara, Kesedar, Ketengah, Risda and Felcra, created to support small and rural industries? These institutions have, in fact, been long abused for patronage and distribution of concessions to obtain political support. Indeed, soon after the PN government took power, it changed the board of directors of Mara which has oversight of a huge business base.
There is a well-framed institutional architecture in this government ecosystem that has been used in the past to allow the government to intervene in the economy to achieve noble goals. These business-related government institutions can be employed to get help quickly to the ground during this crisis. There is, however, little indication in this stimulus package that the PM is using this government ecosystem effectively to deal with this pandemic.
In fact, while trying to channel funds to people to increase consumption to sustain the economy, the government appears equally preoccupied with helping major GLCs remain profitable, keeping a powerful political-business nexus in place. After all, the PM himself admitted in his speech, he also has to deal with a political crisis.
If ever there was a time to expose this powerful GLC world, and for politicians to dispense with using this power nexus to consolidate their position in government, it is now. Importantly too, since this shadow government ecosystem will be deployed to fuel the economy by an administration whose legitimacy is in question, it is imperative that parliament is convened to debate this stimulus package.
*Editor's note: UEM-Edgenta has responded to this article, stating that operations at its hospitals during this crisis are guided by protocols administered by MOH.
This includes testing procedures related to close contact incidents at the front lines.
Employees in its Hospital Teluk Intan has since been tested for Covid-19 with results returning as negative, the official statement on this can be found here.
---
EDMUND TERENCE GOMEZ is professor of Political Economy, Faculty of Economics & Administration, Universiti Malaya.
The views expressed here are those of the author/contributor and do not necessarily represent the views of Malaysiakini.
Keep up with the latest information on the outbreak in the country with Malaysiakini's free Covid-19 tracker.
Malaysiakini is providing free access to the most important updates on the coronavirus pandemic. You can find them here.
Help keep independent media alive - subscribe to Malaysiakini.