CORONAVIRUS | An estimated 6.64 million people returned to work since the government imposed the conditional movement control order (MCO) earlier this month.
In a live address today, Prime Minister Muhyiddin Yassin said this amounted to an estimated 43.6 percent of Malaysians.
Malaysians have been under the MCO since March 18 which prohibited movement and businesses from operating, with the exception of essential services.
During this time, the government extended the MCO numerous times and on May 4, imposed the conditional MCO, which saw the easing of regulations to allow the majority of businesses and offices to open as well as the resumption of social and sporting activities.
However, any activities or operations that involved the gathering of people, bodily contact and inability to practice social distancing were still not permitted.
Even though Muhyiddin announced that the conditional MCO will be extended until June 9, he indicated that more businesses will soon be allowed to operate.
"I expect the numbers (people returning to work) will rise in the coming weeks," he said.
Muhyiddin said he hoped with people returning to work, the economy can be revived.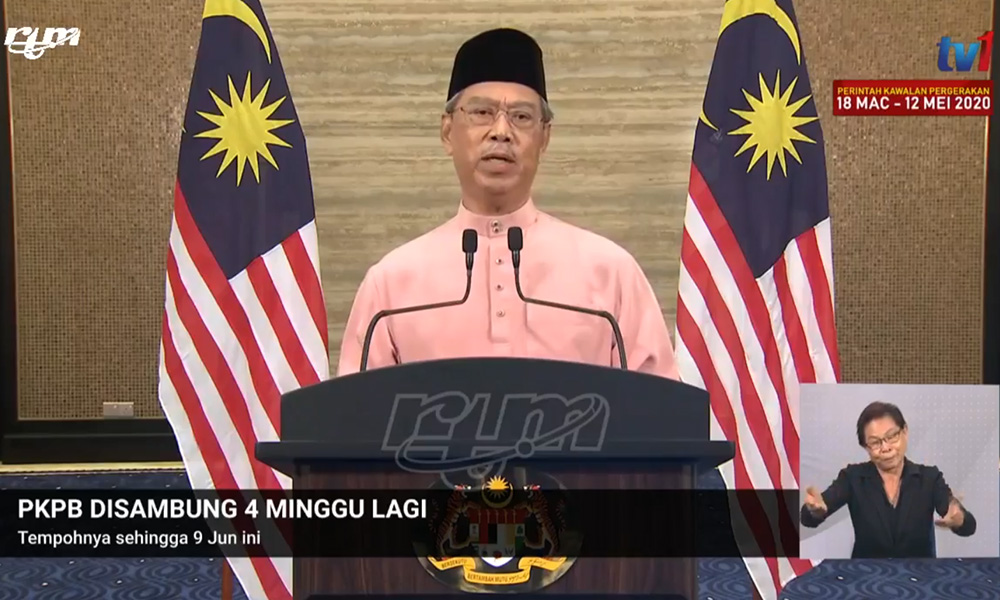 "With an increase in the number of people returning to work in various industries and businesses, our economy can get moving again.
"Those who work will earn a salary. Those who conduct businesses can earn income and profit.
"The income can be spent in the economic system and generate growth for the country," he said.
Muhyiddin also thanked state governments for cooperating with the federal government in reopening the economy.
The number of Covid-19 cases had spiralled shortly before the MCO with three-digit new cases daily.
However, the MCO has allowed the Health Ministry to bring the pandemic under control with two-digit cases daily.
The country recorded 54 new cases in the last 24 hours up to noon yesterday. The highest number of cases was recorded on March 26, at 235.
As of noon yesterday, Malaysia recorded a total of 6,589 Covid-19 cases with 108 deaths.
However, 74.8 percent of patients or 4,929 have since recovered. A total of 1,552 patients are still in treatment.
READ MORE
PM: Conditional MCO extended until June 9
Gov't to loosen interstate travel rule for working spouses to reunite with families
BPN aid appeal extended to May 31
Raya visit within same state allowed, capped at 20 people
---
Keep up with the latest information on the outbreak in the country with Malaysiakini's free Covid-19 tracker.
Malaysiakini is providing free access to the most important updates on the coronavirus pandemic. You can find them here.
Help keep independent media alive - subscribe to Malaysiakini.