CORONAVIRUS | Putrajaya is considering making it mandatory for Malaysians to don face masks in public.
This was revealed in a televised address by Prime Minister Muhyiddin Yassin today on government concerns over the recent emergence of new Covid-19 clusters.
"Our success in combating Covid-19 during the recovery phase of the movement control order (MCO) depends on ourselves.
"It depends on our awareness level, our attitudes and habits. The new normal must be continued," he said.
"As (new) Covid-19 cases are lower (than before), (some people) are no longer wearing face masks.
"Wear it, don't do otherwise," he stressed.
He warned that if new Covid-19 infection numbers continue to grow, the government might have to reimpose strict lockdown measures.
Muhyiddin said he is also always reminding people not to shake hands with each other.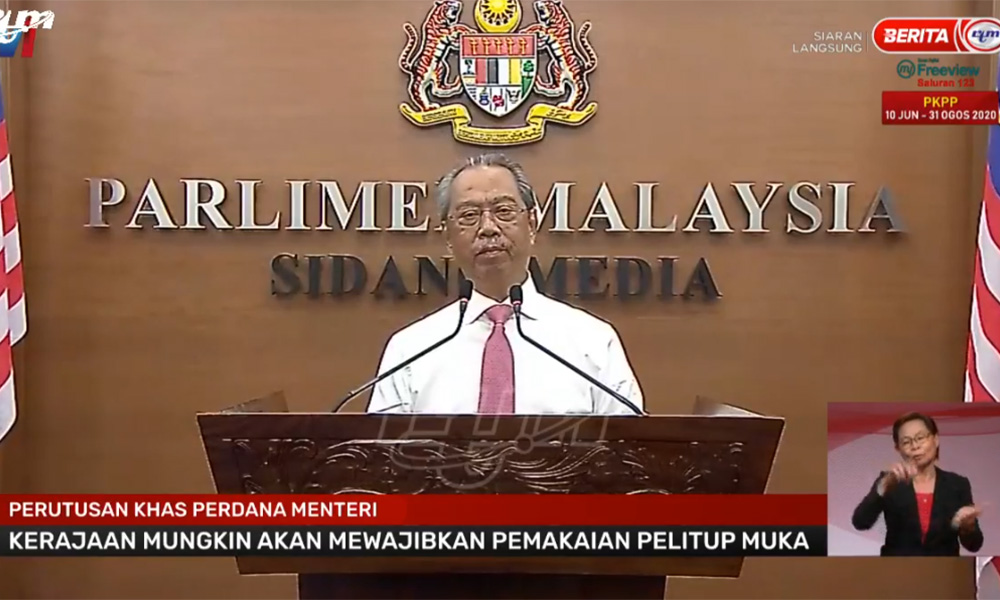 However, he said, nowadays he sees people not only shaking hands but even giving each other hugs among friends and family.
"Yes, that is good for fostering better relationships among friends and family but let us not forget, we are still in the recovery phase of Covid-19.
"So even though these habits are good in terms of socialising, it is not good at all in terms of protecting ourselves and others around us from being infected with Covid-19," he said.
Strengthening border controls
The prime minister was also concerned about the high number of Covid-19 cases among Malaysians who have returned from overseas as he pointed to the four new clusters caused by overseas returnees.
They are the Sarawak cluster with three cases, Malacca cluster with five cases, Terengganu cluster with three cases and Kuala Lumpur cluster with two cases, he said.
As such, Muhyiddin said, the Health Ministry will continue to strengthen control at the country's international borders.
Among the steps taken include screening for body temperature and respiratory symptoms upon arrival, checking PCR test results which were conducted three days before the returnees arrived in Malaysia, referring positive cases or those with symptoms to the hospital, mandatory 14-day home quarantines, ensuring everyone who arrives in Malaysia downloads and activates the MySejahtera app, ensuring they wear the wristbands and finally, making sure they are tested for Covid-19 on the 13th day of their home quarantine.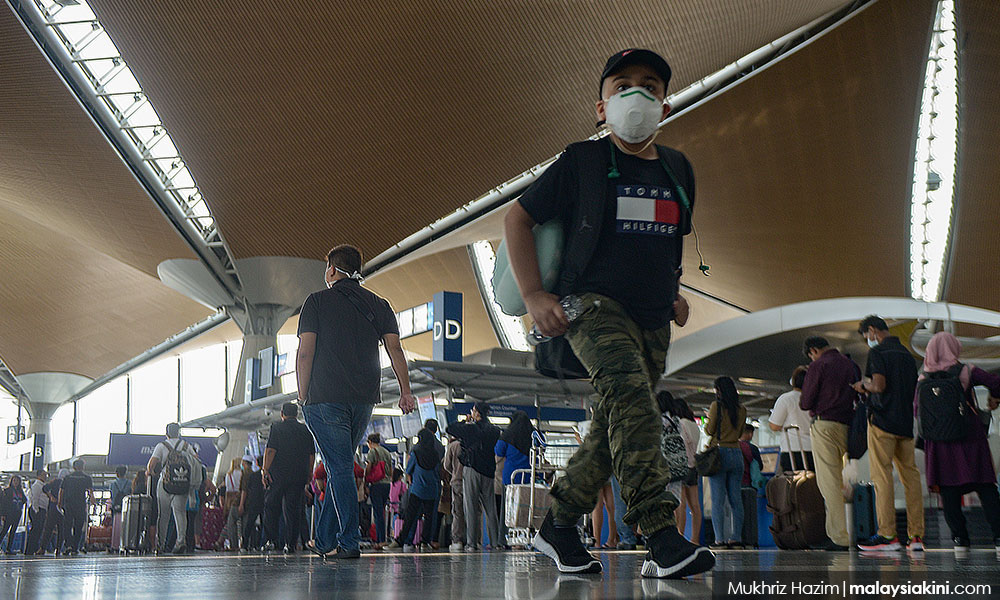 He reminded those who have returned from overseas to be disciplined throughout their 14-day home quarantine.
They must stay in a room separate from the rest of their family and must not leave the house throughout the quarantine.
They must also check in regularly with the MySejahtera app and if any symptoms appear, they must immediately inform their nearest health district office, he said.
Muhyiddin warned that those who failed to comply with these orders could have a penalty imposed upon them if convicted.
"If necessary, the government may place these Malaysians who have returned from abroad in quarantine centres to control imported cases more effectively.
"Law enforcement will also be heightened with heavier fines for those found to have violated the rules," he said.