MALAYSIANSKINI | The Malaysianskini series, which started in 2015 as a series on up-and-coming stars in the Malaysian socio-political scene, has since expanded its focus.
With its now broader theme of 'Malaysians you should know about', the series has highlighted a myriad of individuals who are all interesting in various ways.
Among those who have been interviewed throughout the years were many women from all walks of life who have shared with us their stories.
In conjunction with the International Women's Day 2021 celebration on March 8, we take a look back at some of the women featured on Malaysianskini over the years, in no particular order.
(We do apologise if some of the photographs in the older links do not appear as they were irretrievably lost due to a technical issue.)
---
'Tunku gave us strength to fight for women's rights'
by Geraldine Tong
Rasammah Bhupalan, born in Ipoh in 1927, has been a freedom fighter, an activist and a dedicated teacher throughout her long life.
At 16, she joined the Rani of Jhansi Regiment, the women's wing of the Indian National Army (INA) and she fought against the British. Returning home two years later, she eventually became a teacher.
A pioneer for gender equality in Malaysia, she also founded the Women's Teachers Union (WTU) in 1960 and tirelessly fought for equal wages for women teachers, which was achieved in 1970.
This interview with Rasammah was part of a series on individuals recounting their experiences with Malaysia's first prime minister Tunku Abdul Rahman.
---
Marching to the beat of her own drum
by Thor Kah Hoong
Zainah Anwar needs little introduction as her tireless activism has earned her various accolades including the United Nations Malaysia Award 2019 for her work in promoting the rights of Muslim women.
She was also well-known as a prominent leader of Sisters in Islam (SIS) for several decades and she continues to be involved with SIS up till today.
The firebrand activist, uncowed and unfazed by authority and power, spoke to Malaysiakini about her childhood, how her views were shaped and why she continues to fight for the rights of Muslim women.
---
Why Nasa scientist Amani chose M'sia over the stars
by Annabelle Lee
In April 2014, Dr Wan Wardatul Amani Wan Salim became the first Malaysian to launch a Nasa satellite into space.
Just 36 years old at the time, Amani was the principal investigator in a team of scientists, technologists and engineers to work on Nasa's first-ever device that could measure extracellular ion from a single cell in microgravity.
Instead of getting a job with Nasa, the scientist decided to move back to Malaysia in late 2014 where she has since shifted her focus from satellites to creating simple devices for local communities.
"My aim is for the regular person and local communities to be empowered. It's high time that the public was empowered to use simple technology," she said.
---
Gerai OA empowering Orang Asli women through craft
by Harith Najmuddin & Zikri Kamarulzaman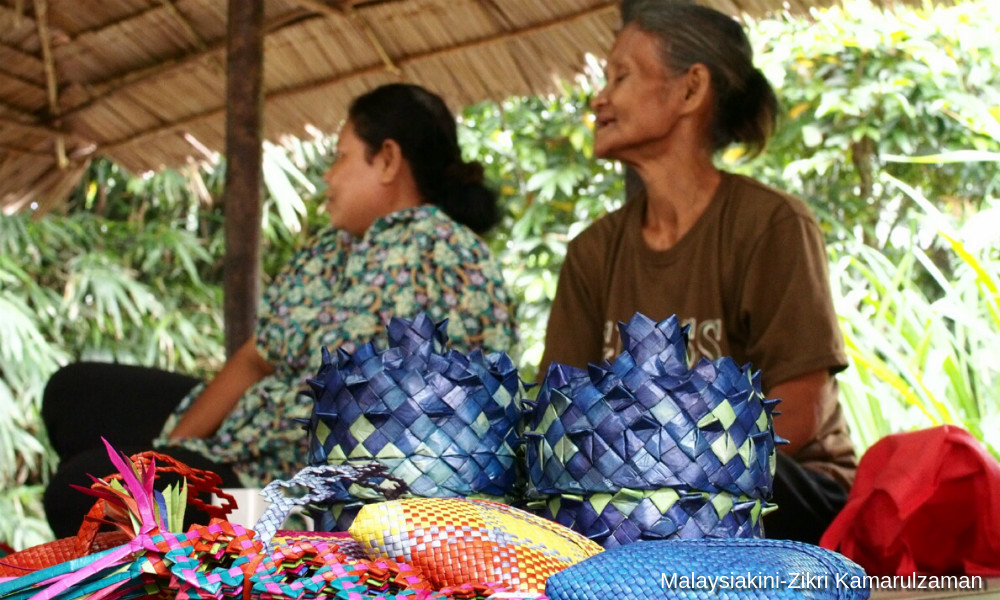 Gerai Orang Asli (Gerai OA) is a volunteer-run non-profit group that empowers Orang Asli women by helping them sell their crafts, with 100 percent of the sales being paid to the artisans.
Reita Rahman, one of the core volunteers of Gerai OA, said the work Gerai OA does for the women is about more than just giving them money.
"It has actually given the women a voice over the years. Some of the ladies, previously, wouldn't even be able to look me in the eye.
"Now they can joke with you. Now they can speak up," said Reita.
---
Transgender models make more than a fashion statement
by Alyaa Azhar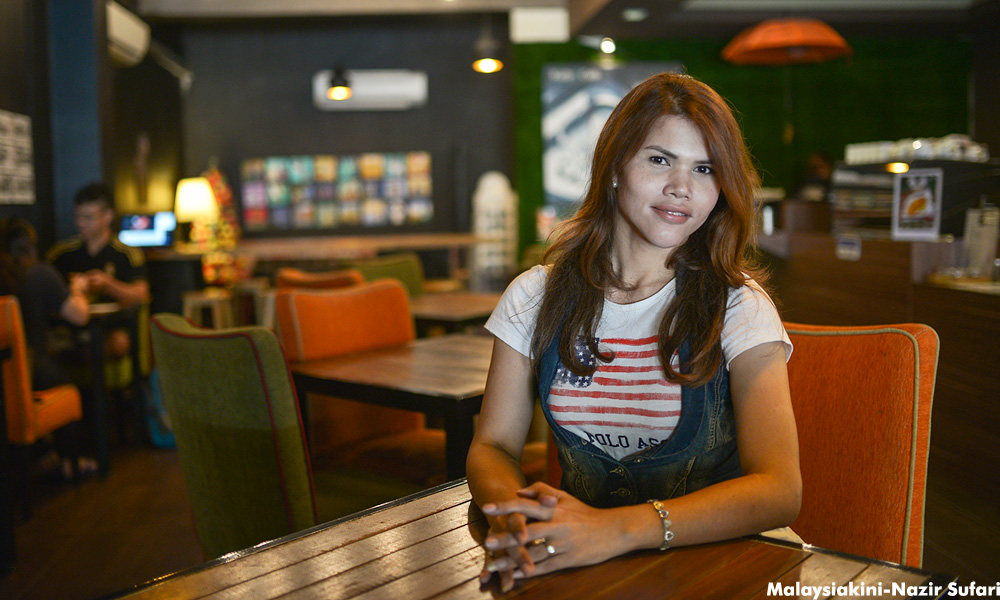 It was a normal day for Fariesha Adnan who works as a supervisor at a department store in Kuala Lumpur - that is until a stranger approached her and asked her if she would like to be a fashion model.
The stranger, Sharmila Ramanathan, founder of e-commerce business initiative NativesMY, was looking for individuals from marginalised communities to model her Deepavali clothing collection last year, and the lanky Fariesha caught her eye.
Fariesha had harboured dreams of modelling, but as a transgender woman, she never thought it was possible.
She was among four transgender women and a refugee who participated in the fashion show in September 2017.
---
Manifestations of religious intolerance worries woman behind G25
by Alyaa Alhadjri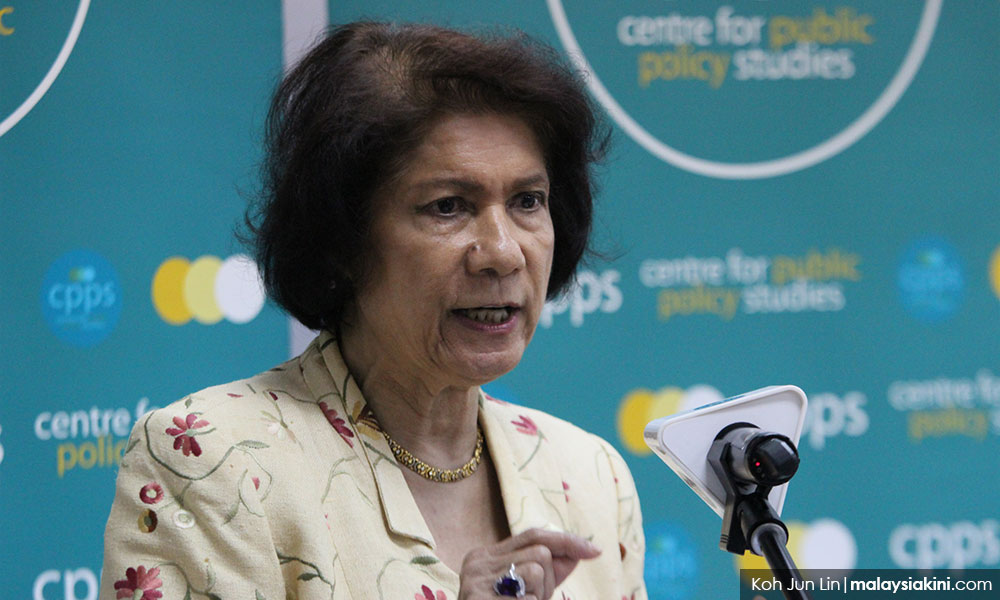 G25 founder and retired diplomat Noor Farida Ariffin has had a long and meritorious career with the civil service - even wearing three different hats for Malaysia at the world's legal capital at The Hague, Netherlands at the height of her career.
Her journey with the judiciary, however, started in 1971 when she joined the Attorney-General's Chambers.
Noor Farida, who described herself as a liberal and a feminist, is also a founding member of Sisters in Islam (SIS).
---
'What if Hang Jebat never stood up to the sultan?'
Interview by Nadia Azam, written by Alyaa Azhar and Aidila Razak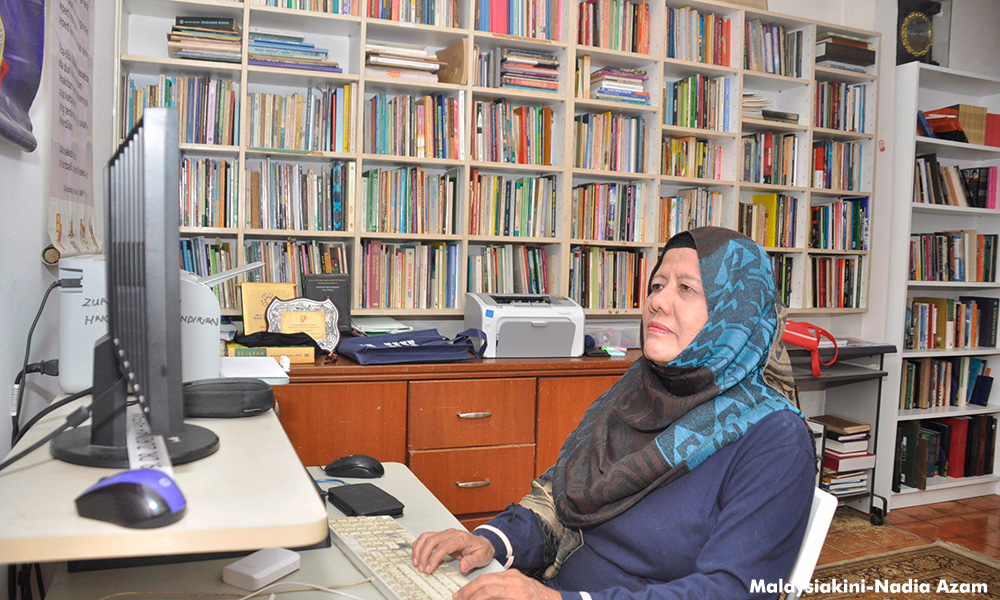 The first woman to be named National Laureate in 2015, Zurinah Hassan credited the dull days of her childhood in the 1960s amid the rice fields on the Kedah-Perlis border village of Tikam Batu for setting her on this illustrious path.
Boredom led her to listen to the radio back then, and the stories of the bangsawan (noblemen) and poems on the radio became her gateway out of the cloistered confines of her home as she tried her hand at the subtle art of Malay play on words.
At the time, it was more difficult for girls to become writers as the expectation was for a girl to be in the kitchen after a certain age, instead of burying her nose in books.
Still, Zurinah persevered.
---
Ballerina loses sight, but gains new vision through her foundation
by Annabelle Lee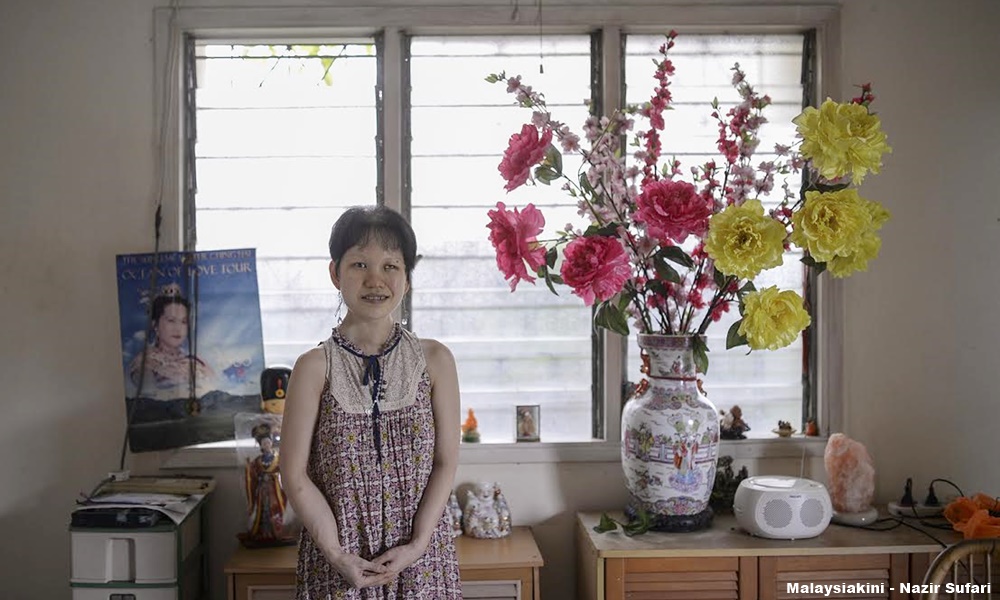 In 2017, Yvonne Foong, who was 31 at the time, had already set up an international foundation and was in the process of writing her second book.
This is despite Foong suffering from Neurofibromatosis Type 2 (NF2), an incurable illness where benign tumours develop in the nervous system which caused her to lose her hearing in her teens and later on, her vision.
Due to Foong's condition, the interview questions were asked by writing the words on the palm of her hand.
A motivational speaker, author and ballet dancer, Foong had dedicated her life to advocating and raising awareness for her illness.
She passed away in her sleep at 33 years old in November 2019.
---
Fighting for respect in the shadow of the frontlines
by Fion Yap
Rita Santaran had taken up the fight for hospital cleaners who perform a crucial role, particularly during the Covid-19 pandemic, but who have very few rights and benefits.
A former chairperson of a hospital cleaners' union in Perak and a single mother with four children, Rita raised a whole family with a monthly wage of around RM1,000 (after deductions).
She helped form a workers union to defend her rights and those of her colleagues.
But this provoked a hostile reaction from her employers.
---
The PJ girl who just penned Disney's next movie
by Martin Vengadesan
Adele Lim has gone from a precocious columnist with a local newspaper's youth section in the 1990s to cut her teeth on global hit television shows like 'Xena: Warrior Princess', 'One Tree Hill' and 'Private Practice'.
She co-wrote the screenplay for the 2018 hit Crazy Rich Asians which starred Constance Wu, Henry Golding and Michelle Yeoh and made US$238 million (RM988 million) at the box office on a budget of US$30 million.
However, Lim walked out on the sequel in protest of the gender pay gap after learning she would be paid a mere eighth of what her male co-writer Peter Chiarelli stood to make.
Luckily, she landed another exciting project – co-writing Walt Disney Animation Studios' 59th animated feature film, Raya and the Last Dragon.
---
'No uterus, no vagina' - Wani Ardy's mission to normalise sexual health conversations
by Alyaa Alhadjri
Once only known as the "girl with the guitar", 36-year-old Wani Ardy found her voice through music and the spoken word and is now on a mission to normalise conversations surrounding sexual health.
In the middle of the Covid-19 pandemic, the Subang Jaya native released her debut full-length album Raskat last year and is involved in several ongoing writing projects.
She is also a woman born without a uterus and with an underdeveloped vagina, a rare condition known as Mayer Rokitansky Kuster Hause (MRKH).
While little is known about it, it impacts one in every 5,000 women.
Related reports:
COMMENT | In honour of Malaysian mothers abroad
COMMENT | Key steps to better protect Malaysian women
MP SPEAKS | Women's Day: A salute to their courage and strength
MP SPEAKS | Happy International Women's Day
Glorene Das remembers the battered child who survived a coma
Activate! – frontliner recalls pandemic's first cases
COMMENT | This Int'l Women's Day, I'm thinking about how tired we are
The socialist roots of International Women's Day
---
Malaysiakini is running a series of articles from March 8-10 in celebration of International Women's Day 2021. Read more here.