COVID-19 | The Health Ministry recorded 4,519 new cases of Covid-19 today and 25 deaths.
The deaths tied with the previous record high, also 25 fatalities, on Feb 18.

Health Ministry director-general Dr Noor Hisham Abdullah read out the stats in his first press conference since March 4.

Active cases: 36,564

Patients in ICUs: 393*
Intubated: 210

[*Editor's note: This figure does not include "probable" or "suspected' Covid-19 cases. See here.]
States
The Klang Valley reported 2,279 cases today, of which 1,722 came from Selangor, followed by 557 new case in Kuala Lumpur.
Sarawak had the third highest cases (479), followed by Kelantan (373) and Penang (363).

Deaths
With the 25 deaths, the national death toll rose to 1,657.
The new fatalities were recording in Sarawak (5), Kuala Lumpur (5), Selangor (4), Johor (4), Kelantan (2), Kedah (2) Penang (1), Perak (1), and Sabah (1)

The deceased were aged between 51 and 88.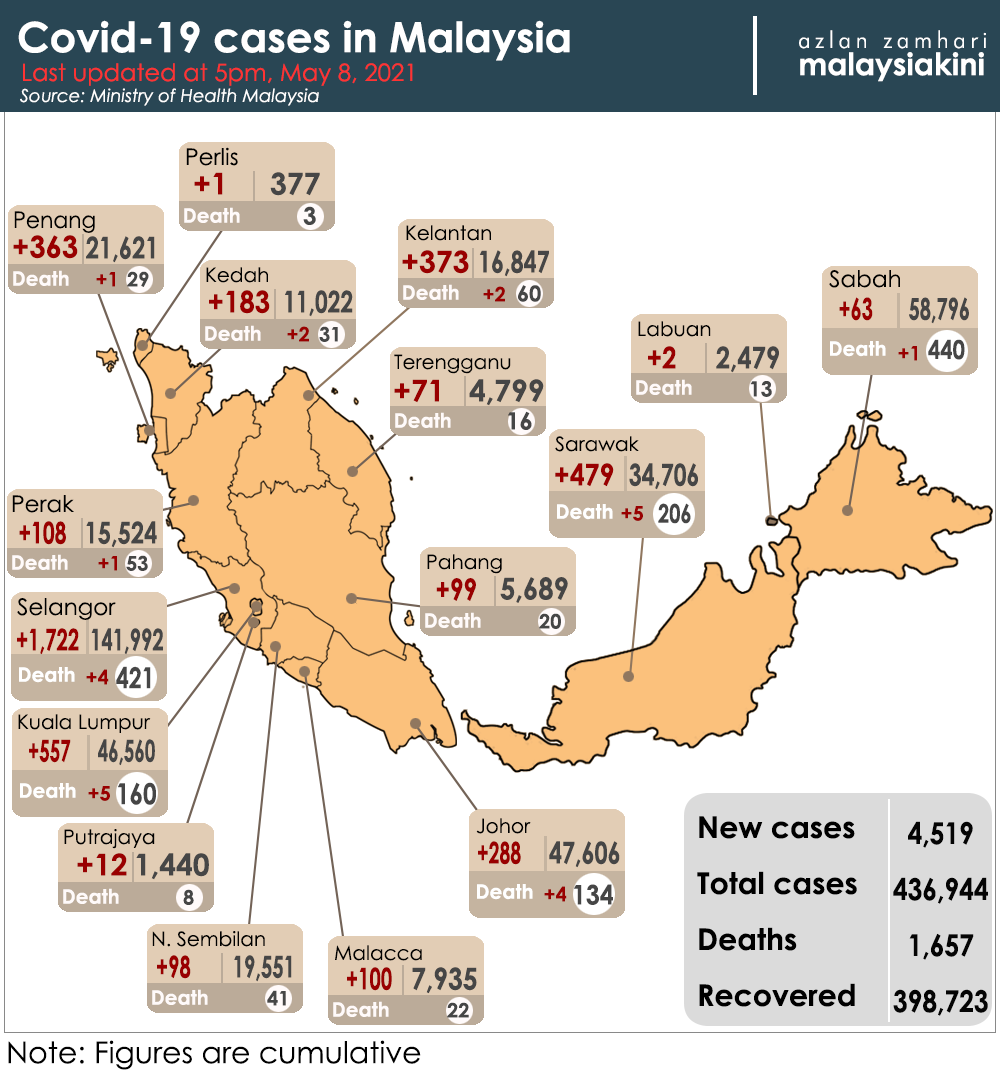 For a detailed breakdown of the reported deaths today, please refer to our Covid-19 tracker site.