Let us think for a moment and reflect on what we have achieved over the years, especially the peace and prosperity of the country. We would not be able to enjoy the success and prosperity if the country is in a state of war or political instability. We would like to thank Malaysian Armed Forces Veterans because without their dedication to risk their lives, the country is in a vulnerable state.
Tan Sri Lee Kim Yew, Founder of Country Heights Holdings Berhad handed-over of 3,800 of food essentials hampers to Persatuan Veteran Tentera Udara Diraja Malaysia for distribution and assistance to veterans of the armed forces and their families, especially those under B40 and veterans whom are not pensioners. 
Present at the event were Tan Sri General (Rtd) Rodzali Daud, President and Bridget Jeneral (Rtd) Dato' Abdullah Mohamed, Deputy President of Persatuan Veteran Tentera Udara DiRaja Malaysia to represent the army veterans association.
Bantu-bantu Malaysia will begin with 3,800 Air Force veterans in Malaysia and in collaboration with the Persatuan Veteran Tentera Udara DiRaja Malaysia to continue and assist other army veterans after the Hari Raya.
The 5th Rukun Negara – 'Kesopanan dan Kesusilaan' has inspired Tan Sri Lee Kim Yew to initiate the Bantu-bantu Malaysia, a non-profit initiative when the movement control order started on 18 March 2020 due to Covid 19 pandemic.
Tan Sri Lee Kim Yew said, "I believed that Rukun Negara is a medicine for Malaysian to follow and to practice especially during this testing period of Covid 19. Today, I am very happy with the opportunity to work with Persatuan Veteran Tentera Udara Diraja Malaysia and Gabungan Suara Veteran to donate the first 3,800 essentials food hampers, as a start to put the food on the table. Due to time constraint, we will continue this after Hari Raya, under the Prinsip-Prinsip Rukun Negara iaitu Kesopanan dan Kesusilaan untuk Perpaduan.
Bantu-bantu Malaysia has also launched a special donation campaign to promote this beautiful idea of sharing and to call upon Rakyat Malaysia who are able to donate RM50 for one hamper box. Just donate RM50 for one hamper box or more, to help poor families and neighbours during this Covid 19 pandemic which the food items can last for 7 to 10 days for a family.
Channel your donation to Bantu-bantu Malaysia's account 8008337058 (CIMB)
Swift Code: CIBBMYKL (Country Heights Venture Sdn Bhd)
FB links for Bantu-Bantu Malaysia: https://www.facebook.com/bantubantumalaysia/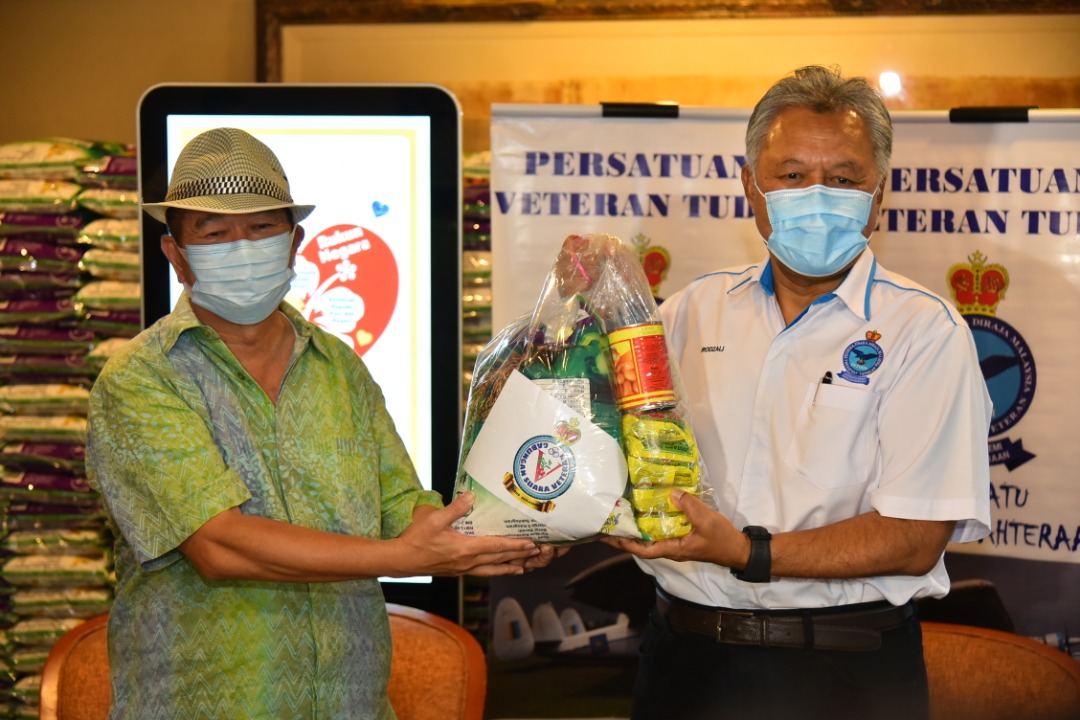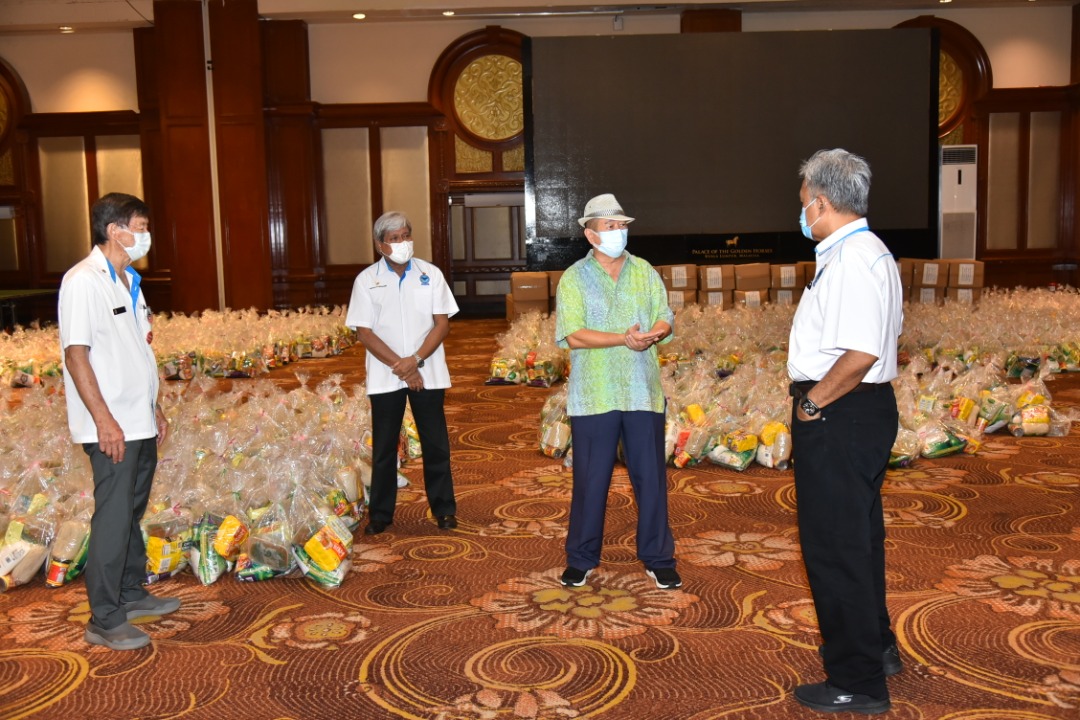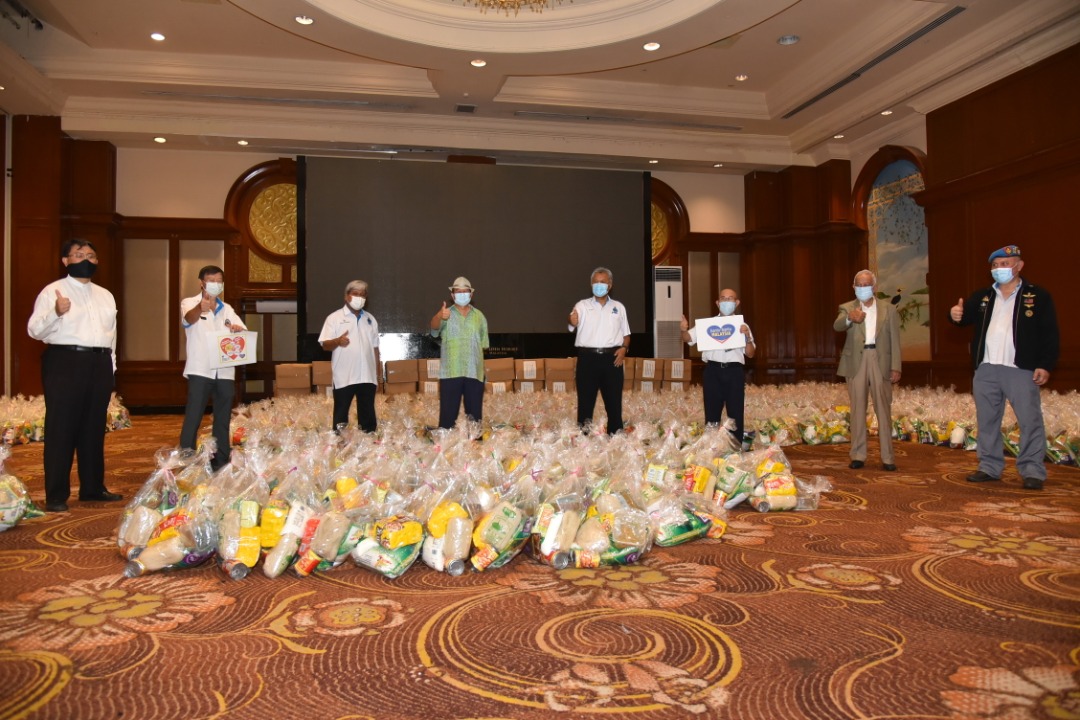 Bantu-bantu Malaysia:
Bantu-bantu Malaysia is a non-profit social initiatives focusing on promoting 'prevention is better than cure' to help provide protective equipment for the front-liners and the Malaysian public with the aim to bring in 30 million of masks; 300,000 of PPEs - personal protection equipment with quality and certification as well as distribution of 10,000 food essentials hampers and rice bags to those has been affected by the restriction order.
Bantu-bantu Malaysia has donated ventilators, goggles, surgical gowns and more than two million of masks to various government and private hospitals such as Sungai Buloh Hospital, Universiti Kebangsaan Malaysia Hospital, University Malaya Medical Centre, Putrajaya Hospital, Shah Alam Hospital, Kota Bharu Hospital, Pantai Hospital, Sungai Petani Hospital, Hospital Ipoh and face masks were sent to Sabah.
Earlier, Bantu-bantu Malaysia has also donated rice bags and packed foods and distributed to orphanages, old folk homes, single mothers, foreign workers and students within the five kilometers radius surrounding of Palace of the Golden Horses.
Bantu-bantu Malaysia also worked closely with JAWI Food Bank and Department of Welfare Malaysia and has contributed 1,800 hampers, 1000 rice bags, 10,000 roti canai and cooked food, 300 personal protection equipments, 30,000 facemasks and hand sanitizer.
Released by Country Heights Holdings Berhad, PR and Marketing Department
For media enquiry please contact Shafina Syafei at 019 6001669
#RukunNegara:Kesopanan&KesusilaanUntukPerpaduan
#Bantu-Bantu Malaysia
#SocialDistancing
Media enquiries:
Country Heights Holdings Berhad, Group PR and Marketing Department
Shafina Syafei 019 6001669
[email protected]