COMMENT | No doubt the list of things that needs fixing in Malaysia is long. It's not surprising that media and public attention often focuses on the trillions lost and owed, or on superyachts of unimaginable luxury.
While anything related to the economy affects a large group of people in small to large ways, there are also cases and incidents that do not garner as much attention, but affect the lives of a smaller group of people in the biggest ways possible.
Ten days after the 14th general election, navy cadet Soosaimanicckam Joseph, 27, was found dead a week after he enlisted and began his training at the Lumut naval base.
As the Malaysiakini report states: "Surendran also read out to reporters a WhatsApp message sent by Soosai to his brother the day after he was enrolled into the naval base, in which he had alleged torture.
"'We all tortured until 4am. Sleep only give one hour, but I did not sleep the one hour given, noisy (sic),' the message read.
"Such allegations raised questions as to what was really going on at the naval base, noted Surendran.
"'What sort of training is being done there? What sort of regiment is being carried out there? How can a perfectly healthy young man drop dead after only being there for seven days?
"'What I find remarkable is that this (issue) has remained quiet and the navy is not able to give any kind of explanation to the family. I mean, they just lost a young man with his future ahead of him,' Surendran (photo) said, adding that Soosai was a recent electrical engineering graduate.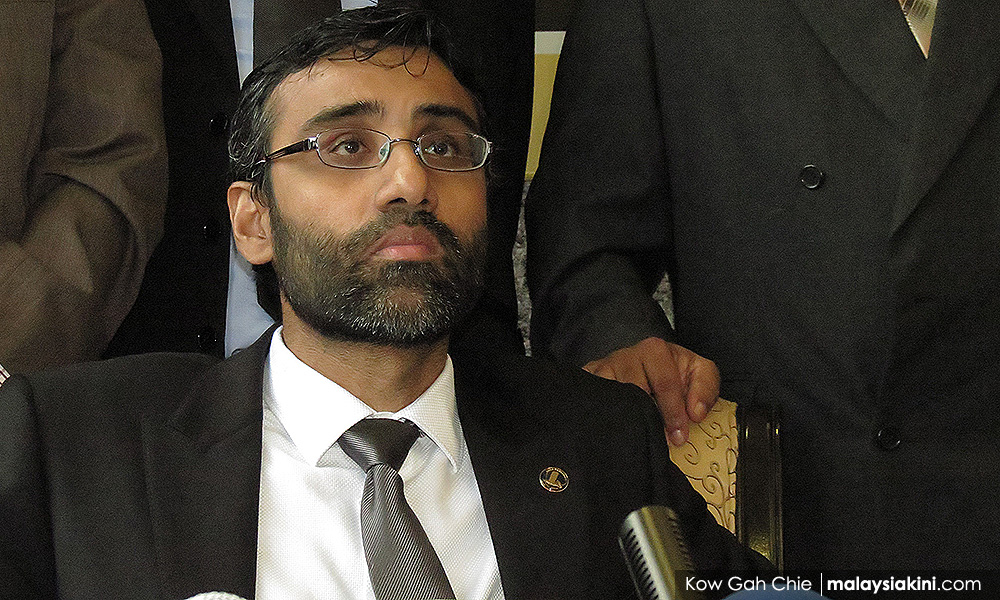 "'Soosai's eldest brother Charles Joseph told reporters the deceased held a high-paying engineering job, but had wanted to get into the navy for the past five years, as he has always wanted to serve the country.'"
This was not an isolated incident.
At the same base, almost a year ago, seamen Nik Muhammad Baihaqy Nik Mat and Muhammad Lailatulman Mohd Sukri died after being assaulted based on post-mortem reports from the Permaisuri Bainun Hospital Pathology Department.
"The post-mortem on Nik Muhammad Baihaqy revealed death due to bleeding of the lungs caused by blunt trauma, while Muhammad Lailatuliman died due to lung bleeding and blunt trauma on the soft tissues...