MALAYSIANS KINI Local composer and pianist Jessica Cho remembers the Bersih 2 rally for a reason different from the 50,000 strong crowd who marched through Kuala Lumpur streets on July 9, 2011.
An orchestral concert for which Cho had spent six months to prepare had to be called off as three performers failed to make it to Dewan Filharmonik Petronas, KLCC, some eight kilometres away from Dataran Merdeka, the venue of the mammoth rally.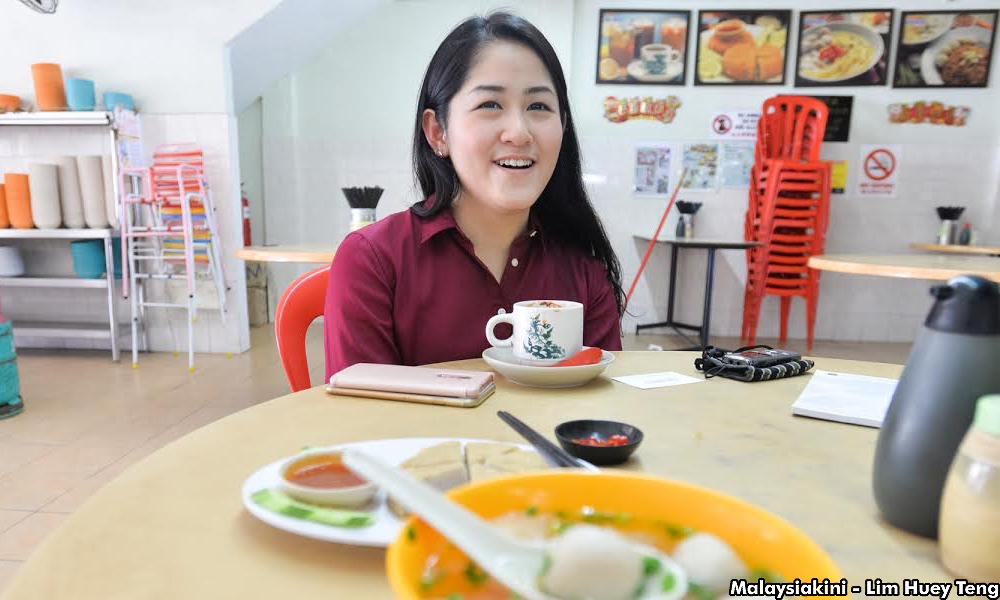 Cho and two other composers were invited to compose their own musical scores as the alternative soundtrack for the then brand new movie Merong Mahawangsa - an effort to promote local composers and classical art music.
She wrote two scores totalling 30 minutes, Hypnagogic II and the film score, both to be performed at the concert, her pieces slated for 4pm and 8pm respectively.
"That was my first piece of work for orchestra performed in Malaysia," she laughed, "The 4pm concert was cancelled; the performers could not enter town. The 8pm concert still went on with my elder brother as one of the five persons who were in the audience."
"I wasn't upset at all. They have a right to organise the rally. In fact, I was glad that the people stood up for democracy," she said.
Back then, Cho was still pursuing her bachelor of music degree at Middlesex University in the UK, majoring in piano performance, and later, a Master's degree in composition and modern repertoire for piano at Sheffield University.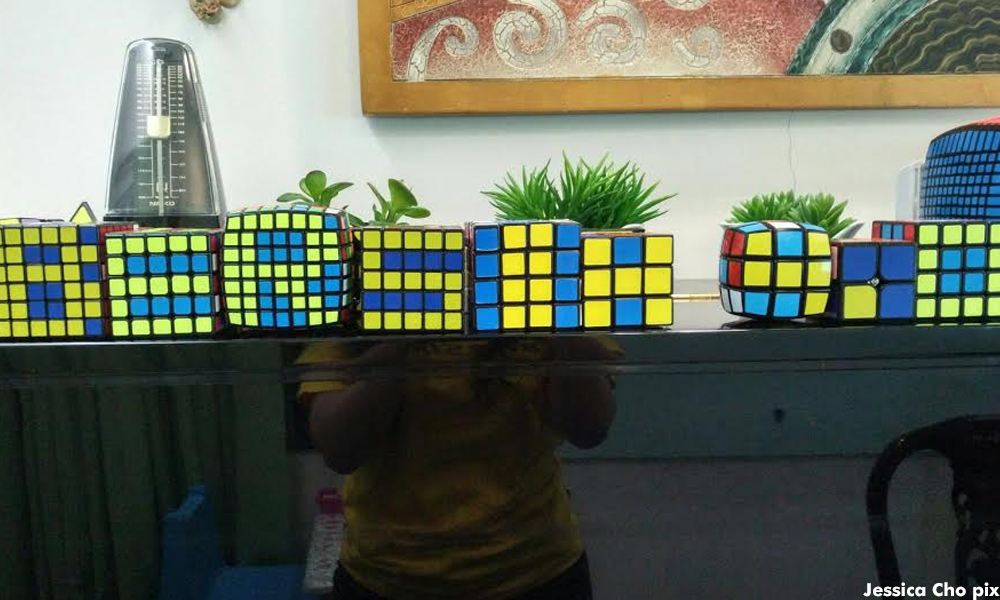 Four years later, Cho finally joined the Bersih 4 rally, held following the scandal of 1MDB and the RM2.6 billion donation deposited into Prime Minister Najib Abdul Razak's personal bank accounts.
"It was a peaceful rally - like a carnival. Malaysians are so united," she told Malaysiakini .
Cho wears different hats. Beside being a pianist and a composer, she is also a piano teacher, a part-time lecturer, as well as the accountant for her family's fish ball soup and coffee shop chain.
She emerged as a young star in Nov 2011 after she won third prize in the Asian Composers League (ACL) Young Composers Competition in Taiwan for a solo piano piece titled 'Five Little Pieces for Piano'.
At the meet, she was the first Malaysian young composer representative to appear at the regional composers' conference in nearly two decades. Cho specialises in writing music for solo piano and chamber works.
Here's her story, in her own words:
I WAS ONCE A SOFT, SHY AND INDECISIVE GIRL. I was so quiet that my mother was worried that I had autism. I felt like I was a useless kid.
She pushed me hard to be a different person. I now have a strong personality and will go all out to do something, once I set a target.
MY MOTHER BOUGHT ME A SECOND HAND PIANO AFTER I CAME OUT SECOND IN MY STANDARD 4 CLASS. It wasn't easy for her to fork out RM7,000 from our hard-earned fish ball soup business.
But loving me as she did, she did not hesitate when I requested for the gift.
I had no idea why I wanted a piano. Probably, I remembered how I was impressed by the beautiful rhythm when my godmother played the instrument.
I took up piano lessons at the age of 11 - too late for a child to be groomed as a piano prodigy.
AT 14, I MADE UP MY MIND TO BE A PIANIST, knowing fully well that hardship lies ahead for me and I might not make it as a pianist.
Many pianists - be it local or international - have to teach to make a better living. Only world-class performers can survive by just being a concert pianist.
I told myself I could always change professions if I were to fail.
I studied at Yamaha Academy of Art & Music and later picked up composition lessons from my teacher Adeline Wong two months before I went to the UK.
Now, I focus more on composition than piano performing. Not many Malaysians compose contemporary classical music; my guess is not more than 10.
I JUMP AT EVERY CHANCE I have to participate in competitions and art events. I want my work to be premiered and performed all over the world. Seven of my musical pieces have been chosen to be performed abroad.
It takes me two months to complete a score.
I am part of the Malaysia Composer Collective (MCC), a NGO that serves as a platform for local composers and act as a bridge to connect with regional industry players.
We have strong connections with like-minded composers in the Asia Pacific region.
On average I will be invited to perform twice a year abroad. I used to spend eight hours to practice the piano during my university days, but I can only spare three hours per day nowadays.
I AM CURRENTLY COMPILING THE WORKS OF LOCAL FEMALE COMPOSERS FOR A CD. I have collected the works of six composers, though we need rougly RM6,000 to publish the CD, and hope that we can crowdfund the project .
This is part of the effort to promote local composers as not many know about their work. The CDs will be distributed to music students, industry stakeholders, and even embassies, which often organise art events.
PRODIGY OR NOT , this shouldn't be an obstruction in pursuing music or other profession.
There are many who are better than I out there, be it in composing or piano performance. But why should this stop me from doing what I love?
I look up to John Williams, who composed the scores for all seven films in the Star Wars saga, and the late John Cage. They are my role models.
I don't know if I will become a world class performer and composer. I think that is still too farfetched. I just hope to stay focused on what I can do and what I am doing now.
Just be yourself and do your best.
LOCAL MUSICIANS AND ARTISTS ARE OFTEN ON THEIR OWN . I urge the government to pay more attention and support local classical music events.
I was invited to Singapore to perform on the piano at an art event held in conjunction with the 50th anniversary of its independence last year. I found out that the (Singapore) government allocates funding for art events.
I think it would be great if the Malaysian government supports classical art events as well.
MY DREAM? I have no plan for migration; not now. In the future, I would like to go to a place where I can grow to be a better composer and performer.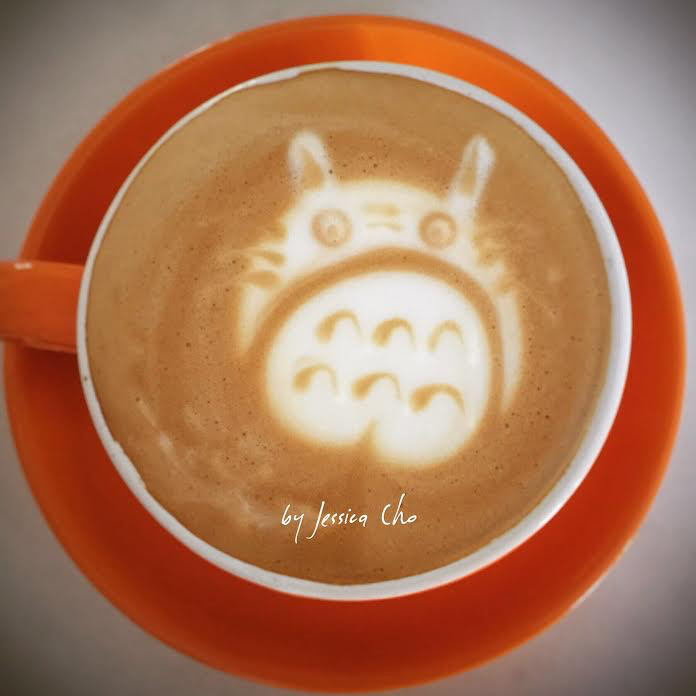 I would love to go to the capital of classical music, Vienna, at least once in my life. This is something I must do.
Now, I am helping to run my family business. I am handling the accounting, as well as administrative matters, and all the paperwork.
As much as I detest accounting, I took up a one-year course after tax authorities fined our company, as our auditors had made a mistake in declaring the company's taxes two years ago.
THIS IS WHAT I AM - a passionate learner. I want to live my life to the fullest.
Besides the piano, I have picked up the flute. Now, I am also a cello student.
I also love gardening and photography. If I have time, I would like to learn sewing, so I can tailor or alter my own garments.
I want my students to have fun in learning the piano, so I put Rubik's cubes to attract the kids' attention, but I ended up picking the mechanical puzzle as a hobby. I now have a 17 by 17 Rubik's cube that I am trying to solve.
I know how to cook good food, especially desserts. I am also a certified barista. I took the coffee course so I can brew better - if not the perfect cup of coffee - for my family and guests.
I ALREADY HAVE A RETIREMENT PLAN. I dream of having a leisurely retirement just like any ordinary person. I want to open a coffee house, with a studio for my students to perform.
This is despite my having yet to outline my career path before my retirement.
I ORGANISE ANNUAL MINI CONCERTS EVENT AT HOME FOR MY STUDENTS. I encourage my students to perform music; I want them to get used to performing on the piano.
We had our concert last week, the third organised at my home.
The concert was done in proper manner, where we picked the music and held training as well as rehearsals.
I choose a different approach for my students. I remember how my own piano teacher had discouraged me from learning and performing the piano.
She was very harsh and strict. I remember how she looked down on me, saying I will never get a chance to even touch a grand piano.
MY BROTHER WAS AN AUTOMOTIVE ENGINEER, but he chose to inherit the family business, and it took him years to master the art and complicated process of making fish balls, fish cakes, using only smooth wolf herring.
My family started selling Teochew dishes as hawkers when I was five. When I was 10, they moved into a shophouse.
But I have no intention of taking over the family business.
Learn more about Cho at her official homepage , and support her CD project .
---
MALAYSIANS KINI is a series on Malaysians you should know.
Previously featured
This Malaysian youth has helped 10,000 Syrian families, and counting
'Cat-man' quits day job to save 80 feline friends
Engineer, activist, kampung rebel - Yati starts her 50th year anew
Facing possible jail time, Lena's main worry is dad finding out
What if Hang Jebat never stood up to the sultan?
'Am I going to die?' - student journo reports from conflict zone frontlines
Snubbed by Masterchef, M'sian youth wins over refugees in Greece
The radicalisation of Mandeep Singh - from suits to streets
M'sia's accidental Bob Dylan says he's no guitar warrior
How a bloody nose led youth on the road to Greenpeace
Razlan Rafii - Umno 'thug' or misunderstood modern man?
Saving Pekan Ampang, the small town in a big city
How the Malay indie publishing mafia sparked a reading renaissance
'Subversive' book club thrives in Shah Alam and beyond
Meet Syed Saddiq, your freedom of speech crusader
'It's not just punk rock, it's punk ideology'
Paramedic goes 'white to black' to lead medic team at Bersih 4