The police's marathon search of former premier Najib Abdul Razak's residence along Jalan Langgak Duta in Kuala Lumpur has raised the ire of those close to him.
A source told Malaysiakini that conducting such an operation on the first day of Ramadhan was unwarranted.
He also shared a photograph of Najib falling asleep on the sofa as police officers from the federal commercial crimes department combed his house.
He pointed out that as a former premier, the latter should be accorded due respect regardless of the circumstances.
"This is uncalled for. Why couldn't they conduct the search earlier? He has to prepare for Sahur (pre-fasting meal) soon," he added.
The source also criticised Prime Minister Dr Mahathir Mohamad over the operation, which came exactly a week after Pakatan Harapan won the 14th general election.
"Looks like Mahathir's revenge has won. I hope he is happy wherever he is sleeping," he added.
Earlier, Bukit Aman commercial crime department director Amar Singh Ishar Singh confirmed that police were searching the residence but declined to elaborate.
He was also quoted as saying that similar operations were being carried out at five locations, including the Pavilion Residences in Kuala Lumpur and the Prime Minister's Office in Putrajaya.
It is believed that the operation is related to the 1MDB scandal.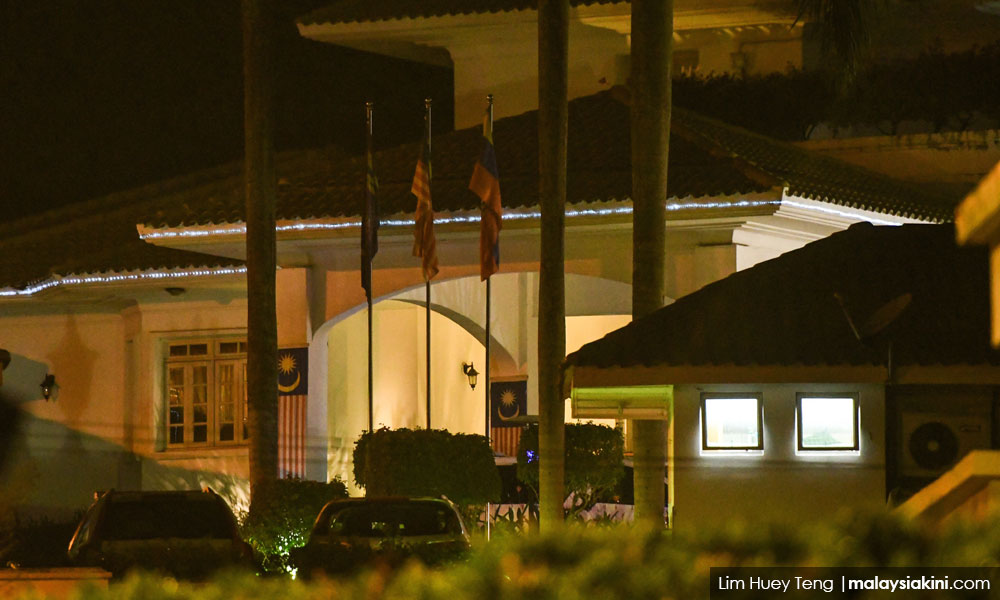 At about 10.15pm, more than a dozen police cars and a Black Maria truck often used to transport detainees, pulled up outside the former premier's house.
This sparked off speculation that Najib might be arrested.
Yesterday, Mahathir said his predecessor could be charged soon and dismissed the possibility of striking a deal with Najib.
The prime minister also claimed that former attorney-general Abdul Gani Patail had told him that he was planning to charge Najib when he was removed from his position.
Abdul Gani was heading a task force comprising former police chief Khalid Abu Bakar and heads of Bank Negara and MACC to investigate the RM2.6 billion in Najib's accounts and the SRC International issue.
Raid on Najib's house
Lawyer: Handbags and personal items seized from Najib's house
This is uncalled for! Source close to Najib slams police action
Police conduct marathon search at Najib's bungalow, all rooms inspected