Military veterans group Patriot has urged PKR president-elect Anwar Ibrahim to reconsider Port Dickson as his comeback seat, saying that the choice could lead to a "backlash" by veterans and active military personnel in the constituency.
Patriot president Mohamed Arshad Raji said this was as incumbent Danyal Balagopal Abdullah, a retired admiral from the Royal Malaysian Navy, was needed to "articulate issues pertaining to military matters and welfare of veterans which are often time left much wanting".
"When Danyal first won the seat on a PKR ticket against his BN and PAS rivals garnering a majority of 17,710 votes, a sizable majority given the limited time Danyal had to contest the election, there was a sense of jubilation among veterans.
"If the news report proves to be true, Patriot then views it as the party's disregard for the veterans, and that the PKR leadership does not seem to appreciate the presence of a senior retired armed forces officer as a member of parliament.
"The PKR leadership must understand that the presence of armed forces veterans in Parliament is being supported by thousands of veterans and is seen to be their representative, and a voice that they could rely upon on matters affecting veterans," Arshad said in a statement today.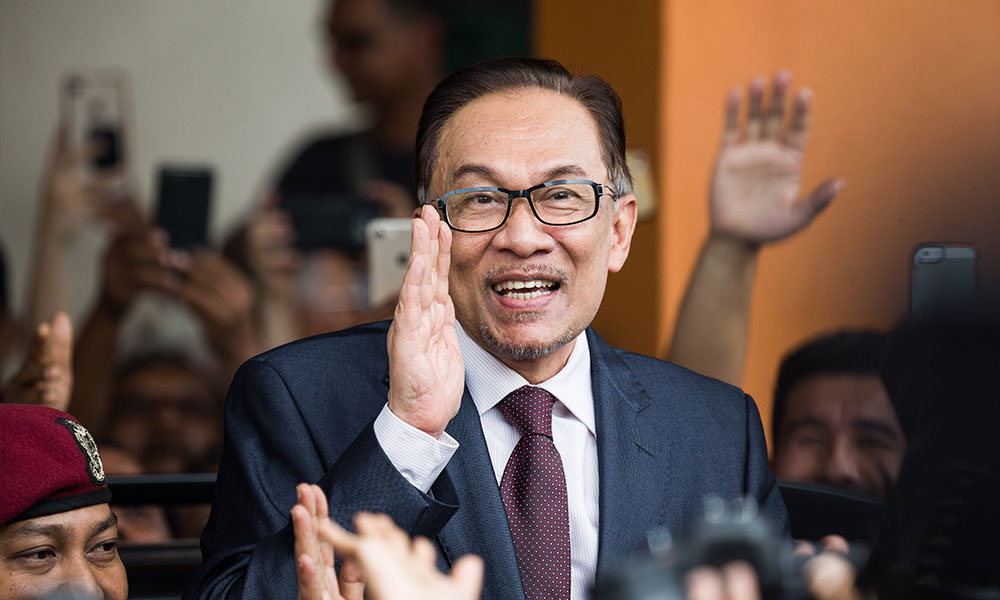 This comes after The Star Online reported yesterday that Anwar Ibrahim (photo) will contest a parliamentary seat in Negeri Sembilan. PKR has only one seat in the state - Port Dickson. However, this decision has yet to be confirmed by Anwar or the party.
Danyal won the seat in the 14th general election, garnering 36,225 votes to BN's 18,515 votes and PAS' 6,594 votes.
Arshad added: "Asking Danyal to vacate his parliament seat may cause a backlash by veterans and those still serving in Port Dickson constituency. Their votes may turn out to be protest votes against Anwar Ibrahim.
"It is also likely to have a negative impact on future armed forces candidates in elections when senior officers are not given their due regards."
He stated that while the decision to force vacate any seat was an internal PKR matter, he warned that the people were feeling "election-stressed" following GE14 and three state by-elections.
The three by-elections since May 9 - Sungai Kandis, Seri Setia and Balakong - were all marked by exceptionally low voter turnouts, below 50 percent and many have put this down to voter fatigue.
"If another by-election is really necessary, Patriot urges the PKR leadership that the Port Dickson parliamentary seat remains with the incumbent, and Anwar Ibrahim contests in a seat elsewhere," Arshad said.
Speculation has been rife over the possible seat to be vacated for Anwar after the Pakatan Harapan de facto leader announced that a by-election could be triggered in October to facilitate his return to Parliament.
PKR is expected to announce the chosen seat in a press conference at the party headquarters later today.
---
RELATED REPORTS
Anwar explains reason behind 'PD move'
Zuraida hopes Anwar explains stand on 'PD Move'
PAS, MIC to hold party meetings over Port Dickson seat
'PD Move': PKR optimistic despite possibility of low turnout
KJ suggests BN fields Linggi lawmaker against Anwar