Incumbent PKR Wanita chief Zuraida Kamaruddin said today that she hopes president-elect Anwar Ibrahim will state his stand on whether the engineering of the Port Dickson by-election had the consensus of party leaders.
In a statement today, Zuraida said PKR should be as transparent and democratic as envisioned by Anwar, the party's founder.
"However, the action of some PKR leaders is seen as shallow because they did not use the proper channels to decide on the Port Dickson seat to pave the way for Anwar's return to Parliament," she said..
"My concern is that if the decision was not made in an open, transparent and democratic manner, it will cause confusion among the public and PKR will be seen to be open to manipulation by some groups."
Zuraida said all PKR leaders must uphold the reform agenda, and hoped that Anwar would state his stand on this matter.
Supreme council member Latheefa Koya also chimed in on the 'PD move'.
"Why did you decide on the move without going through the party mechanism – not through the political bureau nor the central committee.
"Why did you plan secretively, why didn't you even inform your top leadership, and why did you let your boy run around... fighting with anyone in his way, what Reformasi are you talking about? What democracy are you talking about?" she wrote in a Facebook post, adding the hashtag #janjiakupm (as long as I become prime minister).
Leaders not present
Earlier today, PKR secretary-general Saifuddin Nasution Ismail and vice-president Rafizi Ramli held a press conference to announce that party member Danyal Balagopal Abdullah would be stepping down as the Port Dickson MP.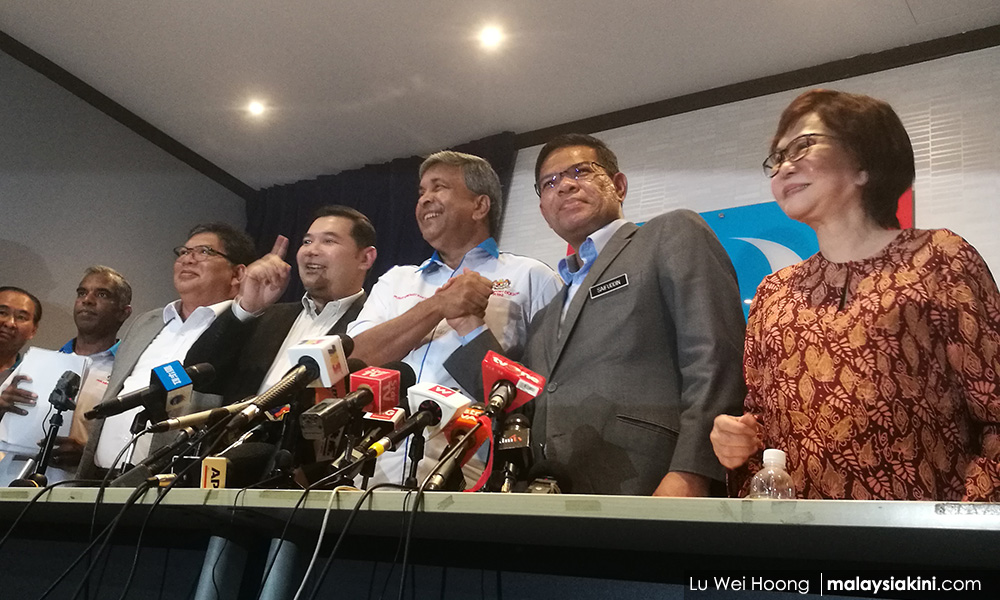 Saifuddin claimed the matter was discussed during a meeting of PKR's political bureau – the party's executive decision-making body – last night.
However, it is understood that Zuraida and many other key party leaders were not present.
Anwar himself was in Hong Kong at the time, while deputy president Mohamed Azmin Ali was in Vietnam representing the federal government at the World Economic Forum.
This is the third time a by-election is being engineered for Anwar. The first occurred in 2008 when his wife Dr Wan Azizah Wan Ismail resigned as Permatang Pauh MP.
The second occurred in 2014 when Lim Chin Cheh stepped down as the Kajang assemblyperson.
---
RELATED REPORTS
Anwar explains reason behind 'PD move'
PAS, MIC to hold party meetings over Port Dickson seat
'PD Move': PKR optimistic despite possibility of low turnout
KJ suggests BN fields Linggi lawmaker against Anwar
Leave PD to us - veterans' group pleads with Anwar