CAMERON POLLS DAY 5 | The Cameron Highlands by-election enters its fifth day of campaigning.
Pakatan Harapan's M Manogaran, BN's Ramli Mohd Nor, as well as independent candidates Wong Seng Yee and Sallehudin Ab Talib are hitting the campaign trail.
Malaysiakini brings you live reports of the campaigning on the ground.
---
KEY HIGHLIGHTS
Hisham lights up Ponggal celebration
Harapan, BN leaders share a table
'Welcome to my kampung' - Ramli tells Kit Siang
Pahang MB denies high parking fee, cronyism in Cameron
Campaign unaffected by MACC 'petrol money' probe - Manogaran
Hisham says Najib as 'son of Pahang' should've come earlier
Hisham 'guarantees' voice for veterans if BN wins
Manogaran tells voters to pick the 'best candidate who can help'
Pahang Wanita Amanah says there are no issues among races in Cameron Highlands
---
11pm: This concludes our live coverage of the Cameron Highlands by-election campaigning for today. Follow our live blog for the sixth day of campaigning tomorrow.
Hisham lights up Ponggal celebration
7.05pm: Ringlet - Sembrong MP Hishammuddin Hussein drops by the Sri Subramaniar temple for a Ponggal celebration, along with Tapah MP M Saravanan.
The crowd of about 60 people, dressed in Indian traditional outfits, gather excitedly to take a group picture with the former minister.
Just as they were about to take the picture, Hishammuddin mentions he has a jippa in his car, and leaves briefly to change.
He returns dressed in the jippa for the group picture, and later lights a vilakku (lamp).
---
Harapan, BN leaders share a table
6.15pm: Felda Sungai Koyan 2 - DAP secretary-general Lim Guan Eng arrives at a night market here to campaign for Pakatan Harapan candidate M Manogaran.
Just 10 minutes later, acting Umno deputy president Ismail Sabri Yaakob and Wanita chief Noraini Ahmad arrive in the same market, and stop to have a drink in Warung Nasi Kukus Kak Ina.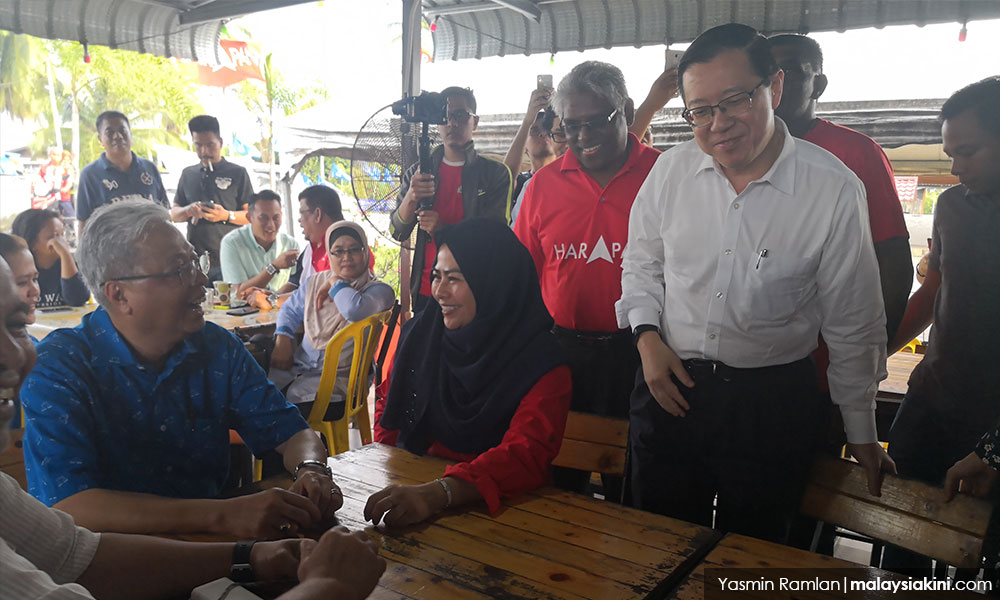 Manogaran, Lim, Bersatu leader Amiruddin Hamzah and Ketari assemblyperson Young Syefura Othman share a table with the Umno leaders as they await the arrival of Amanah president Mohamad Sabu.
---
'Welcome to my kampung' - Ramli tells Kit Siang
5.40pm: Pos Senderut - DAP's Iskandar Puteri MP Lim Kit Siang and his team take their campaign deep into the Orang Asli villages of Pos Sinderut, where they bump into BN candidate Ramli Mohd Nor.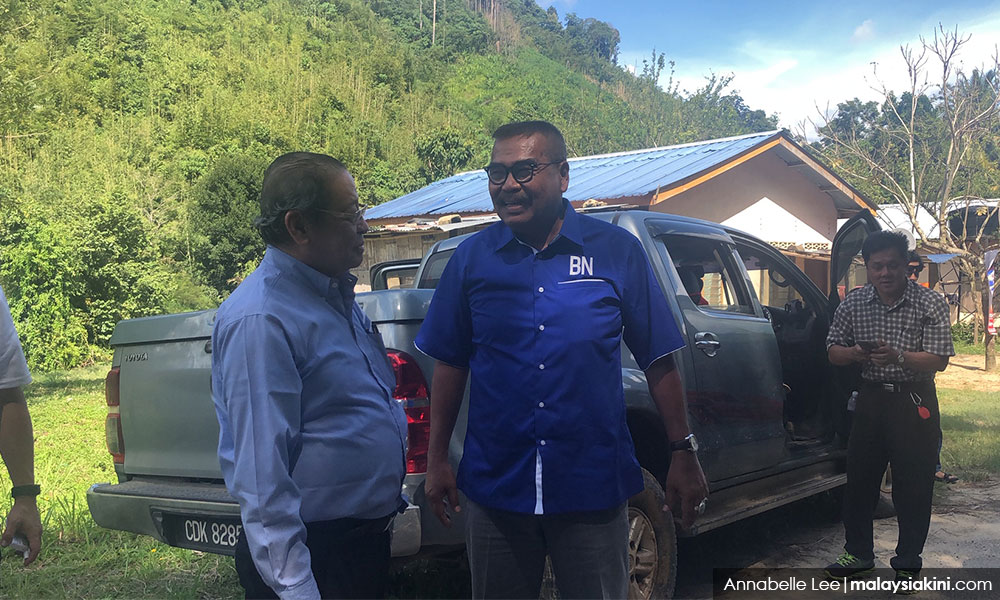 Ramli alights his four-wheel-drive vehicle and greets Lim. The two shake hands and pose for photographs.
"Welcome to my kampung," says BN's first ever Orang Asli candidate.
While not originally from Pos Sinderut, Ramli says his Semai relatives live in villages there and he has come to meet them.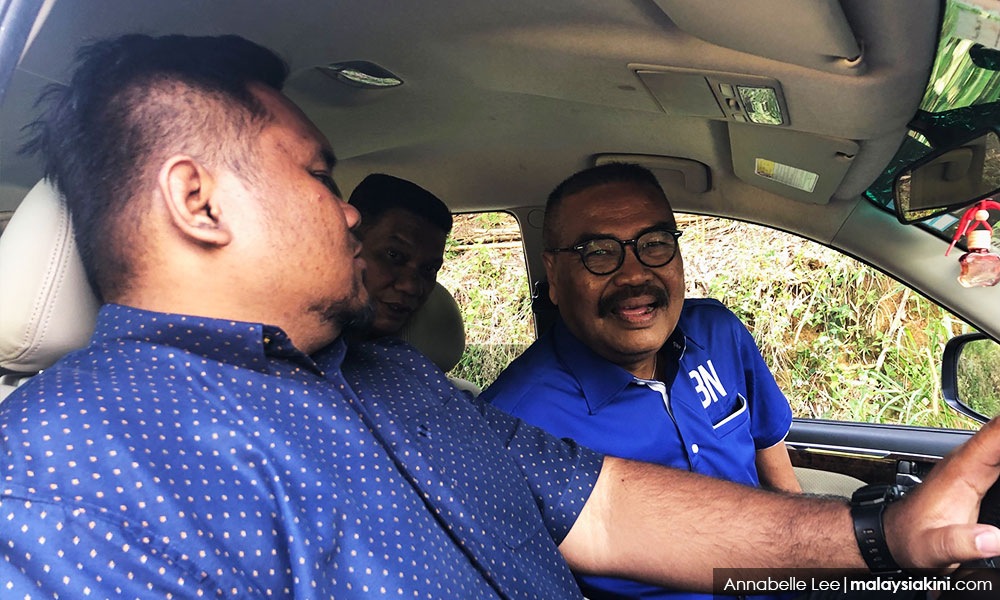 ---
Pahang MB slams Manogaran over claims of high parking fee, cronyism
3.45pm: Pahang Menteri Besar Wan Rosdy Wan Ismail has shot back at DAP candidate M Manogaran over the supposedly exorbitant parking fees and the alleged cronyism in the Cameron Highlands District Council (MDCH).
"The state government is very careful in the matter of appointing councillors by ensuring only those who stay in the Cameron Highlands area are appointed into the council.
"Not all parking areas in Cameron Highlands are charged. Only tourist spots are charged such as in Tanah Rata, Brinchang and Kea Farm.
"The rationale is that Cameron Highlands is a tourist destination, so the MDCH needs to control the parking to ensure it runs smoothly," Wan Rosdy said in a statement today.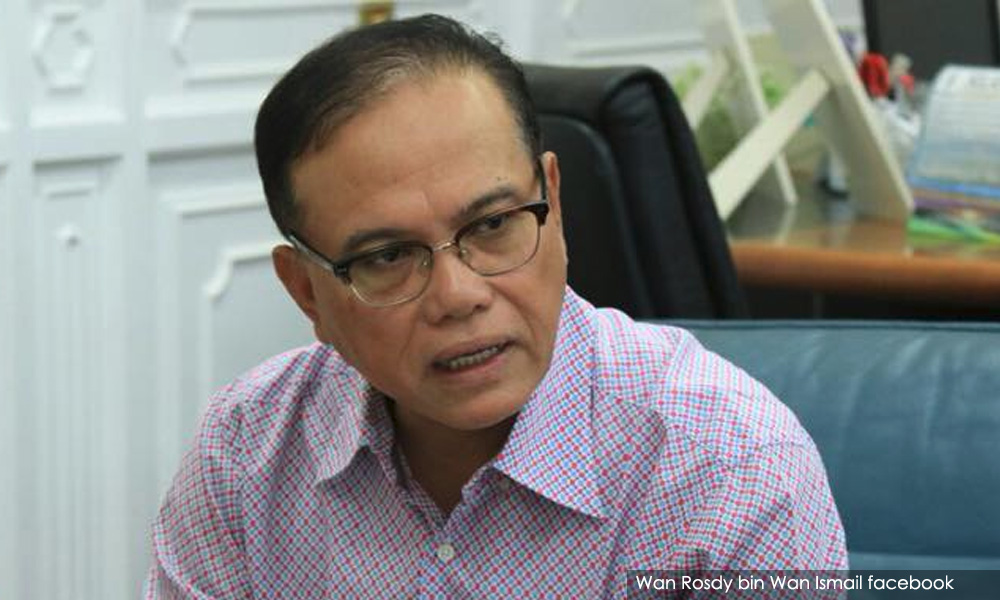 Yesterday, Manogaran had claimed that cronyism was involved in the appointment of the MDCH councillors and that some of the councillors were not even local to Cameron Highlands.
He also complained about the exorbitant parking fees in Cameron Highlands, which are in effect seven days a week, including public holidays.
---
Manogaran: Only reporters keep asking about 'volunteer money' issue
12.30pm: Kampung Kuala Medang - Pakatan Harapan candidate M Manogaran says his campaign will not be affected by the MACC's recording of a statement from a woman photographed wearing a Harapan T-shirt and distributing money to volunteers for the Cameron Highlands by-election.
Manogaran says that residents were more concerned about local issues.
"I believe it will not (affect the campaign). We have already given an explanation about this [...] because no one has asked about it wherever I've gone.
"It's the press that's asking about it," he says.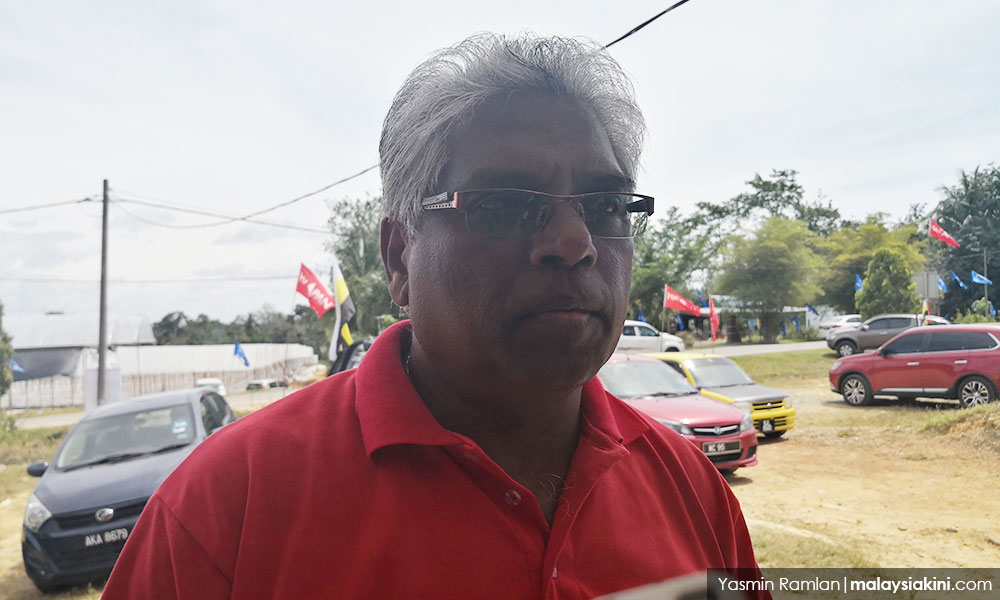 ---
Hishammuddin ticks off Najib, says he should've come earlier
Noon: Felda Sungai Koyan 2 - Former defence minister Hishammuddin Hussein tells reporters that Pekan MP Najib Abdul Razak should have come sooner to campaign for the Cameron Highlands by-election.
"He is from Pahang. This is his origin.
"The people of Pahang see him as a son of Pahang and he was the menteri besar here.
"He should have come earlier," Hishammuddin says during a visit to a satay restaurant here.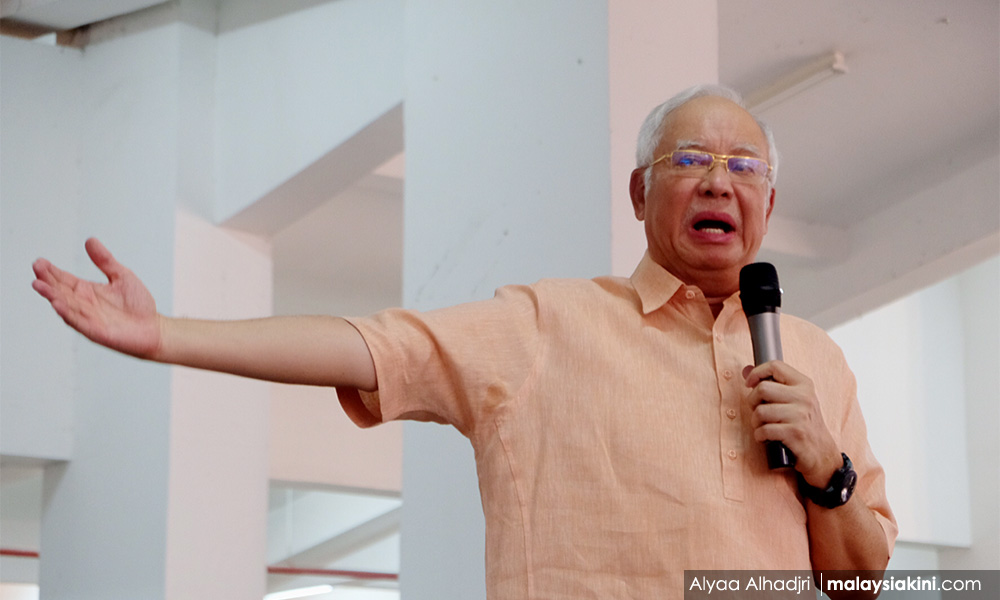 He was asked about the former prime minister's planned visit to Cameron Highlands tomorrow.
Najib is scheduled to join the campaign trail from tomorrow until Saturday.
---
11.30am: Felda Sungai Koyan 2 - Hishammuddin visits a roadside satay restaurant here where he is greeted much like an old friend by the villagers.
The villagers who gather are mostly former armed forces members who became Felda settlers after retiring.
They shake hands, salute and hug Hishammuddin when he arrives.
Hishammuddin spends about 15 minutes at one of the tables talking to the veterans about the federal government's supposed lacklustre performance.
"Last time we received a lot of assistance from the government like housing and (Felda) bonuses.
"Now, (we get) nothing," one of the veterans, 76-year-old Mansor Othman, says to Malaysiakini.
Hishammuddin later tells reporters at a press conference that veterans' issues were close to his heart when he was a former defence minister.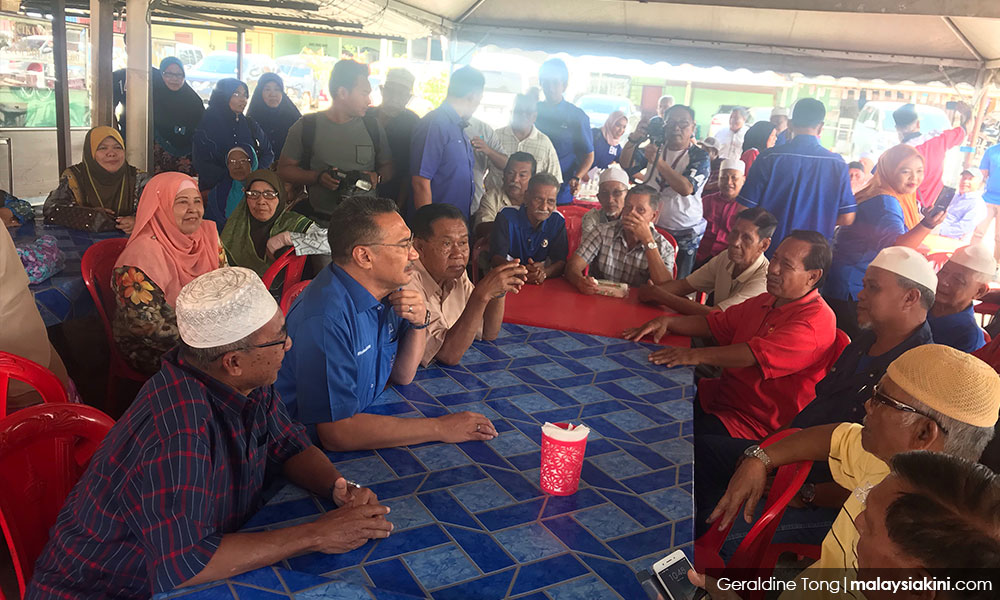 "If (BN candidate) Ramli Mohd Nor wins, I myself guarantee that we will provide a voice to veterans in Parliament," he says.
---
9am: Bukit Betong, Sungai Koyan - Pakatan Harapan candidate M Manogaran visits the morning market here.
He seems at ease, smiling and greeting residents as he makes his way.
"Support (the candidate) who you think can help," he advises them.
Pahang Wanita Amanah representatives also join the visit to help introduce the candidate. They also speak with voters, convincing them that there are no racial issues between the Malays, Indians, Chinese and other races here.
The Cameron Highlands parliamentary seat comprise a sizeable number of Malay voters - 34 percent while the rest comprise of 22 percent Orang Asli, 30 percent Chinese and 15 percent Indians.