The Federal Court today dismissed an application by the widow of the late Karpal Singh to include fresh evidence in his sedition appeal.
Chief Judge of Sabah and Sarawak Wong Dak Wah, who led the five-judge bench, said the introduction of the affidavit from Court of Appeal judge Hamid Sultan Abu Backer was not material in the sedition appeal.
Lawyer Sangeet Kaur Deo, who is also Karpal's daughter, later told reporters that the court felt that the introduction of Hamid Sultan's affidavit was premature at this stage for several reasons.
The reasons for this, she said, is because there is an ongoing police investigation into the affidavit, the establishment of a royal commission of inquiry into the matter, and because the Attorney-General's Chambers had also filed an application to expunge the affidavit.
Sangeet also told reporters that Wong, in his ruling, had said it was open for parties to reconsider their positions after the investigations were completed.
Karpal's widow Gurmit Kaur had filed an application last week to include the 65-page affidavit of Hamid Sultan as new evidence.
In his affidavit, filed in support of a lawsuit filed by Sangeet against Chief Justice Richard Malanjum, Hamid Sultan (below) had alleged judicial interference.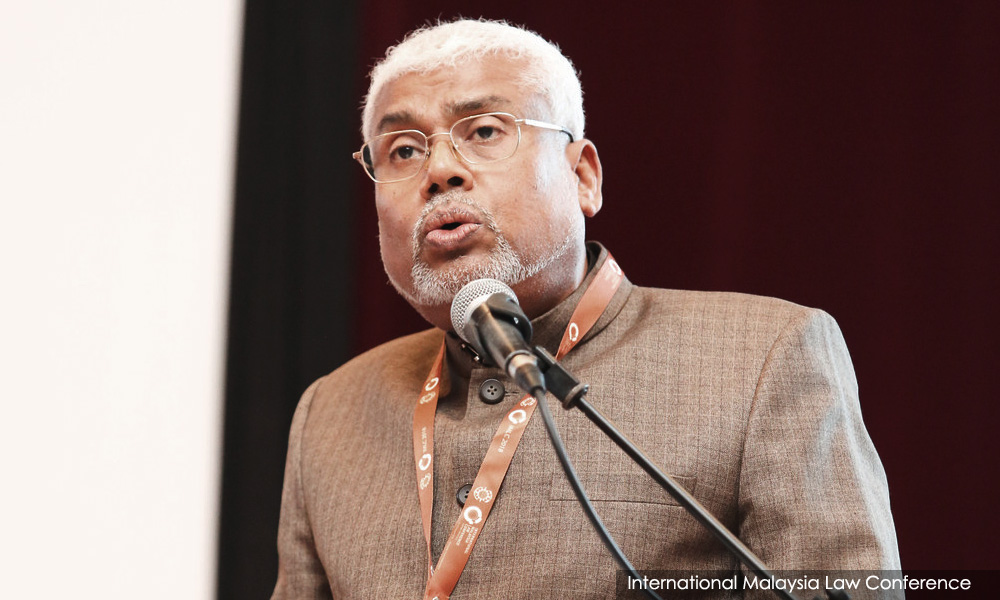 The bench also comprised Ramly Ali, Rohana Yusuf, Setia Mohd Zawawi Salleh and Idrus Harun.
The sedition appeal is set for hearing before a seven-member bench on March 28.
Karpal, the former DAP chairperson, was convicted and fined RM4,000 in early 2014 for questioning the late Sultan of Perak Sultan Azlan Shah's action in removing Mohammad Nizar Jamaluddin as the menttri besar of Perak in 2009.
In May 2016, the Court of Appeal upheld Karpal Singh's conviction, but allowed for a reduction of the fine from RM4,000 to RM1,800.
Karpal died in an accident along the North-South Expressway near Gua Tempurung on April 17, 2014.
Sangeet told reporters that the main reason to proceed with the appeal is to clear her father's name.
She and her brother Ramkarpal Singh appeared for their mother, and deputy public prosecutor Nik Suhaimi Nik Sulaiman and Faizah Mohd Salleh for the prosecution.
- Bernama