Prime Minister Dr Mahathir Mohamad's administration has been sending clear messages that Malaysia will not bow down to "bullies of the free world", according to Youth and Sports Minister Syed Saddiq Abdul Rahman.
In an opinion piece published by the South China Morning Post today, Syed Saddiq said Mahathir's backing for China's Huawei was an example of one such message.
Syed Saddiq wrote that US efforts to punish Huawei on spying charges, which he said was hypothetical at this point, was "hypocritical" since the country's National Security Agency (NSA) routinely spied on its own citizens through access to customer data obtained from Facebook, Google and Apple.
"The real reason US lawmakers are pushing for restrictions on Huawei is to protect carriers like AT&T from going under.
"Huawei's motives are economically driven, it wants to gain a larger market share and increase employment. Hence, there is an incentive for Huawei to tread lightly or it risks losing its consumer base.
"The real recipe for disaster would be a monopoly by the US. Having a competitor like Huawei would help create a check and balance," wrote Syed Saddiq.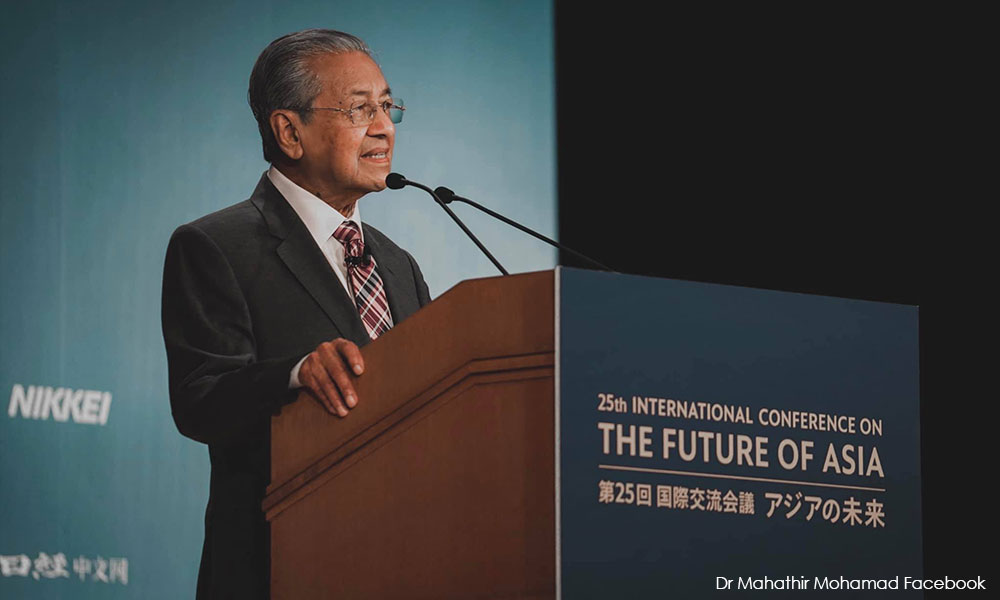 Speaking at the 25th International Conference on the Future of Asia in Tokyo last week (above), Mahathir gave Huawei a vote of confidence at a time when other nations were wary of doing so.
Huawei is at the fore in developing the "5G" communications technology which could provide theoretical download speeds of up to 125mb per second.
Syed Saddiq said Malaysia's maverick position on Huawei was a "principled stance" and should not be confused as kowtowing to another superpower.
He cited examples of how Malaysia had succeeded in renegotiating many deals with China to avoid a debt trap situation.
He also cited how Mahathir had been making efforts to demilitarise the South China Sea while ensuring that plastic waste was returned to its point of origin.
"The message was clear, Malaysia will not bow down to the bullies of the free world," wrote the minister.