The Pakatan Harapan-led federal government and Gabungan Parti Sarawak (GPS)-led Sarawak government have put on a united front for the jointly-organised Malaysia Day celebration in Kuching despite the two being political opponents.
However, Prime Minister Dr Mahathir Mohamad, who delivered his Malaysia Day speech at the event, did not shy away from raising the failed constitutional amendment attempt in Parliament in April that would have listed Sabah and Sarawak as equal territories to Peninsular Malaysia instead of being mere states in the federation.
The amendment failed to garner the required two-thirds majority after GPS abstained from the vote, claiming that the amendment's wordings did not go far enough.
"As we are aware, the (federal) government had tabled the Constitution Bill (Amendment) 2019 to restore Sabah and Sarawak's position as partners to Peninsular Malaysia in the Dewan Rakyat in April.
"Unfortunately, the bill failed to receive a two-thirds majority," he said, without naming GPS.
The joint celebration today saw the attendance of the entire GPS-led Sarawak and Harapan cabinets as well as Sabah Chief Minister Shafie Apdal.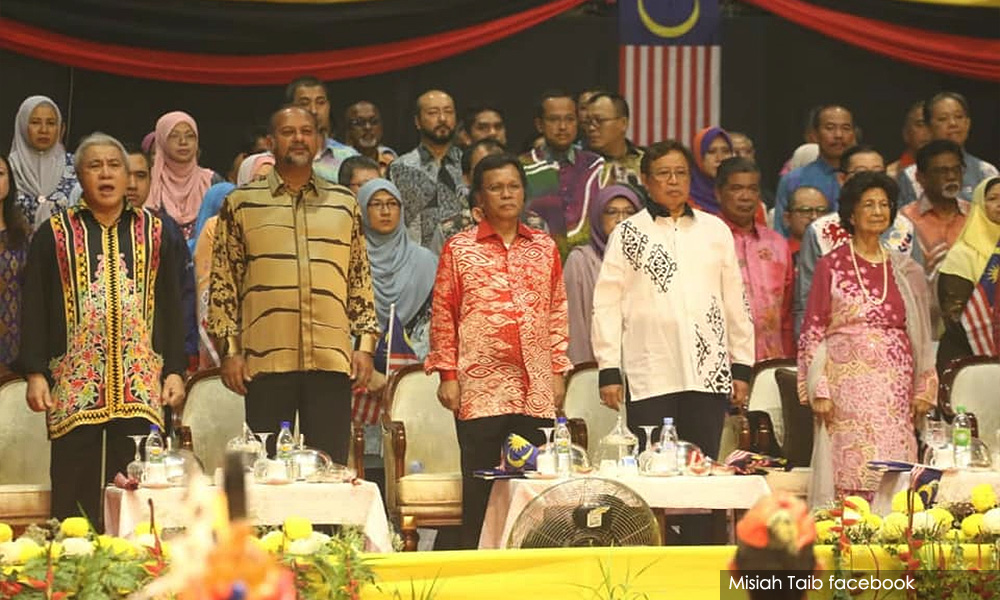 Mahathir said the federal government was still committed to restoring Sabah and Sarawak's positions as equal partners by resolving outstanding issues through the Special Cabinet Committee on the Malaysian Agreement 1963.
The Langkawi MP also reminded the audience of Putrajaya's decision to return management of Pulau Sipadan and Pulau Ligitan to Sabah.
Touching on this year's Malaysia Day theme which is "Sayangi Malaysiaku: Malaysia Bersih", Mahathir said only love for the country could foster unity.
He said a "clean" Malaysia was important to ensure the country was not wrecked by corruption.
"It is true that we have ousted an unclean leadership but it does not mean that it is over and there won't be a repeat.
"We must emphasise on clean governance in Malaysia to ensure that we do not slip back into corruption be it on a small or large scale. ," he said in reference to the end of BN's 61 years in power last year.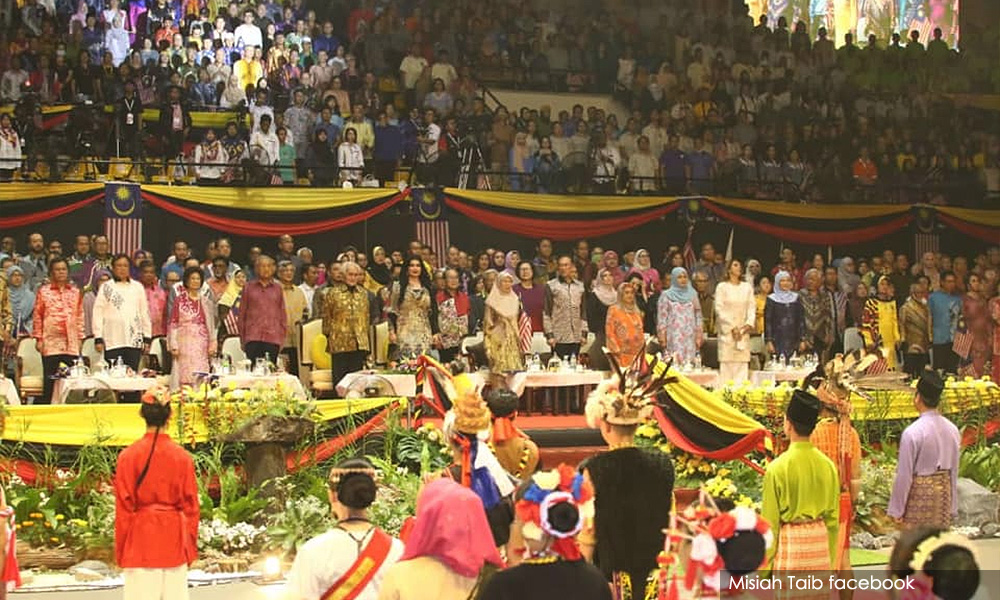 Mahathir, in his speech, also referred to his "shared prosperity" vision which included equitable economic distribution between Sabah, Sarawak and Peninsular Malaysia and stressed his commitment to beef up security through the National Defence White Paper.
Earlier, Sarawak Chief Minister Abang Johari Openg, in his speech, thanked Mahathir for Putrajaya's commitment to resolving issues between the territories through the special cabinet committee.
"Sarawak extends our gratitude to the prime minister for establishing a standing committee to address these issues.
"I and my cabinet members in the state government are confident that we will find a resolution through the Malaysia Agreement 1963 committee.
"Malaysia will become stronger with the common understanding between Peninsular Malaysia, Sabah and Sarawak," he said.
He also stressed that Sarawak would always be part of the Malaysian federation.
"On behalf of the Sarawak people, we would like to stress that we will always be part of Malaysia and any problem can be resolved through the family spirit," he said.