Dr Zakir Naik has dismissed the allegation that the majority of Islamic State (IS) sympathisers arrested in India were influenced by his speeches.
The controversial Muslim preacher accused India's National Investigation Agency (NIA) of making frivolous claims against him without evidence.
"The NIA, CBI (Central Bureau of Investigation) and police have spent over three solid years investigating thousands of my videos, speeches and printed materials, but have not come up with a single statement on video or in writing that says I have promoted violence.
"And yet it claims 127 persons caught in terror activities were influenced by me. That is a blatant lie," he said in a statement, according to FMT.
Zakir also invited NIA inspector-general Alok Mitta to meet him in Malaysia if the latter required further clarification.
"I can host him in Malaysia at any time and sort out all of NIA's misconceptions about me. (But) whether Mitta accepts my invitation or not, NIA must stop the witch-hunt," he said.
The Indian-born preacher, who is a Malaysian permanent resident, is wanted by the Indian authorities on charges of money laundering and inciting hatred.
Zakir has claimed that these allegations are false.
India has also filed a formal request to Putrajaya for his extradition, but Prime Minister Dr Mahathir Mohamad expressed concern that Zakir might not be accorded a fair trial.
Meanwhile, the preacher also pointed out that following someone on social media "does not make terrorists."
"Content does, which in this case is absent," he added.
Accusing the NIA of "intentionally and publicly lying", he said it is obvious that those arrested were influenced by other reasons or people.
"God forbid, if my talks were creating terrorists – and I have over 200 million followings – trust me, they would not be a handful few. They would be in lakhs, perhaps millions," he added.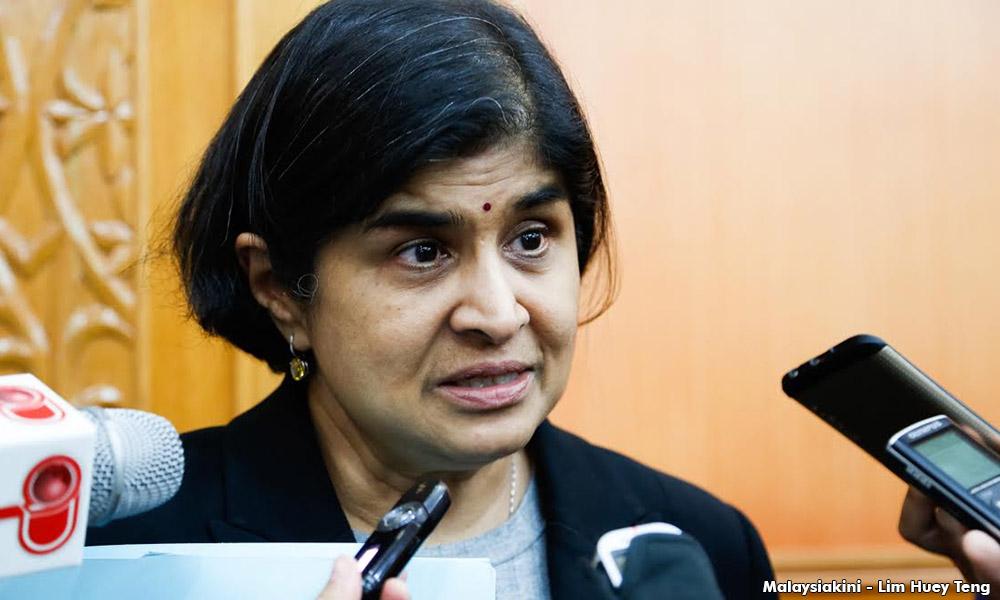 Yesterday, former Bar Council president Ambiga Sreenevasan (photo) brought the report claiming that Zakir's speeches had radicalised IS sympathisers to Mahathir's attention. 
"I believe the report should be looked into as it may have an impact on the security of the nation," she told Malaysiakini.
In August, Zakir courted Mahathir's wrath when he referred to Chinese Malaysians as guests during a speech in Kelantan.
The premier said the preacher's permanent resident status would hinge on the outcome of police investigations into the matter, but there has been no development since then.
A month later, Mahathir said Malaysia continues to host Zakir because other countries do not want him.
"We are trying to find someplace where he can go to, but at the moment no one wants to accept him," he added.
This contradicted the preacher's remarks during an interview with Saudi Arabian Chanel Majd TV in 2017, where he claimed that 10 countries had offered him citizenship.