Umno secretary-general Annuar Musa (above) cautioned that problems could arise if Bersatu chairperson Dr Mahathir Mohamad is forced to involuntarily give up his position as prime minister.
He added that Mahathir should continue as prime minister for as long as he can as this helps to ensure political stability, adding that his successor PKR president Anwar Ibrahim can wait.
"I'm not saying that Anwar is not able to run (the country), but Mahathir is already there and he is doing well. Why don't just allow him to do his job and give all the support he needs?
"But if you allow Harapan to disintegrate for whatever reason by pushing out Mahathir, that will leave Bersatu with lesser bargaining power in the government, that creates instability.
"Or if you push Mahathir to relinquish his position without him voluntarily doing it, that will also create problems - instability within Harapan that will impact the country as a whole," Annuar told journalists at the Parliament lobby today.
Ultimately, Annuar said Harapan's priority should be about serving the people.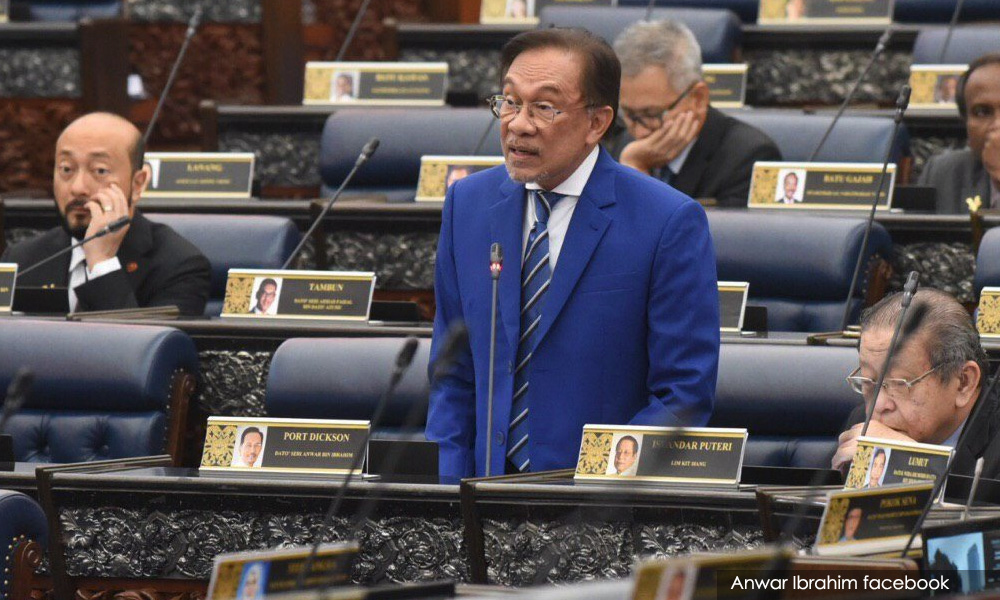 "This is not about Anwar (above) becoming the prime minister. This is about the mandate given by the people for Harapan to give the best to the people.
"With Mahathir's experience and also as a unifying factor in Harapan, I personally believe Mahathir should be there for as long as he can discharge his duty," he said.
Annuar stressed the country needs stability, investor confidence, and strong leadership was important for the country.
"I'm sure Anwar Ibrahim can wait," he added.
In the last general election, Harapan had nominated Mahathir as its prime ministerial candidate on condition that Anwar will succeed him.
However, no fixed timeline was outlined. Anwar had said he expects Mahathir to remain as prime minister for a maximum of two years, but Mahathir has said he needs two to three years.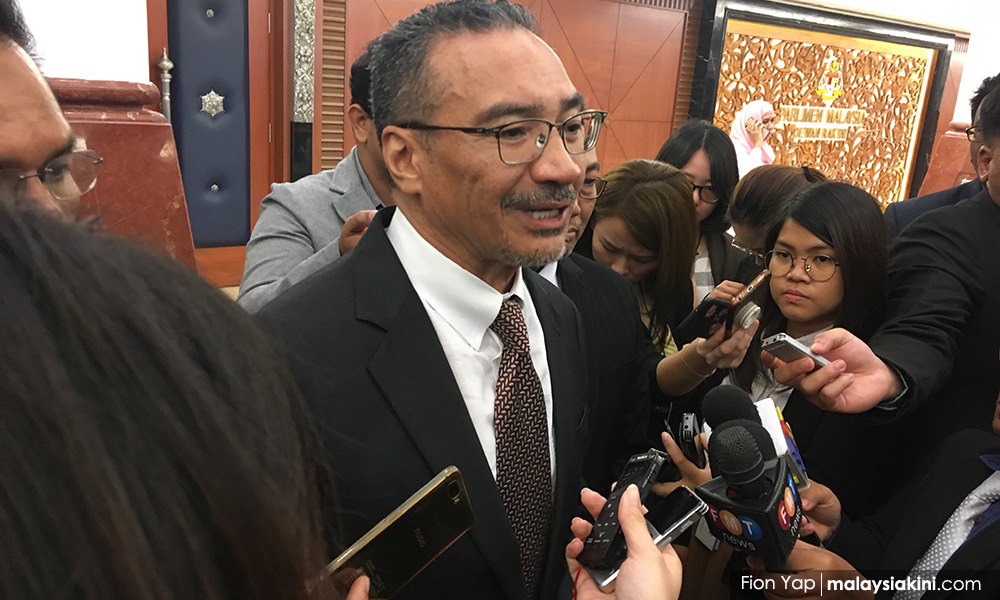 Annuar said if Harapan cannot come to a consensus on the matter, it should not blame Umno leaders, in reference to the ruling coalition's claim that Umno's Sembrong MP Hishammuddin Hussein (above) was recruiting MPs to form a new government to thwart Harapan's transition plan.
"If within Harapan, they are at loggerheads amongst themselves and try to make BN and Umno leaders as their collateral damage... I think that is not good for anybody," he said.
He said the uncertainty in Harapan is also affecting Umno as there are efforts to pit its leaders against each other.
He cited an example of a report today accusing him, Hishammuddin and Rembau MP Khairy Jamaluddin of wanting to sabotage Umno in the Tanjung Piai by-election in favour of Bersatu.
"It's not nice... that's inciting, he said.