Former premier Najib Abdul Razak claimed that the allegation of him ordering the murder of Altantuya Shaariibuu would allow the authorities to detain him without bail.
According to him, his 1MDB and SRC International trials have not had the desired impact and Pakatan Harapan's "propaganda" is also lagging far behind.
"Harapan is finding it difficult to counter or rebut what I write on social media with facts and proof as well as my speeches at ceramah.
"There are analysts who are of the opinion that the facts I produced were amongst the 'sharpest weapons' which contributed to Harapan's crushing defeat in the Tanjung Piai by-election," he added in a Facebook posting this afternoon.
Najib claimed that Harapan is suffering from a "one-term government phobia" and therefore is forced to churn out a new "conspiracy" to slander him.
"I was also told that the new story from Harapan (regarding Altantuya's murder) would open the way for the government to detain and imprison me without bail because there is no bail for murder cases.
"Only through this can Harapan silence me," he added.
Najib was commenting on former police special action force (UTK) personnel Azilah Hadri's allegation that Najib had ordered him to kill the Mongolian national in 2006.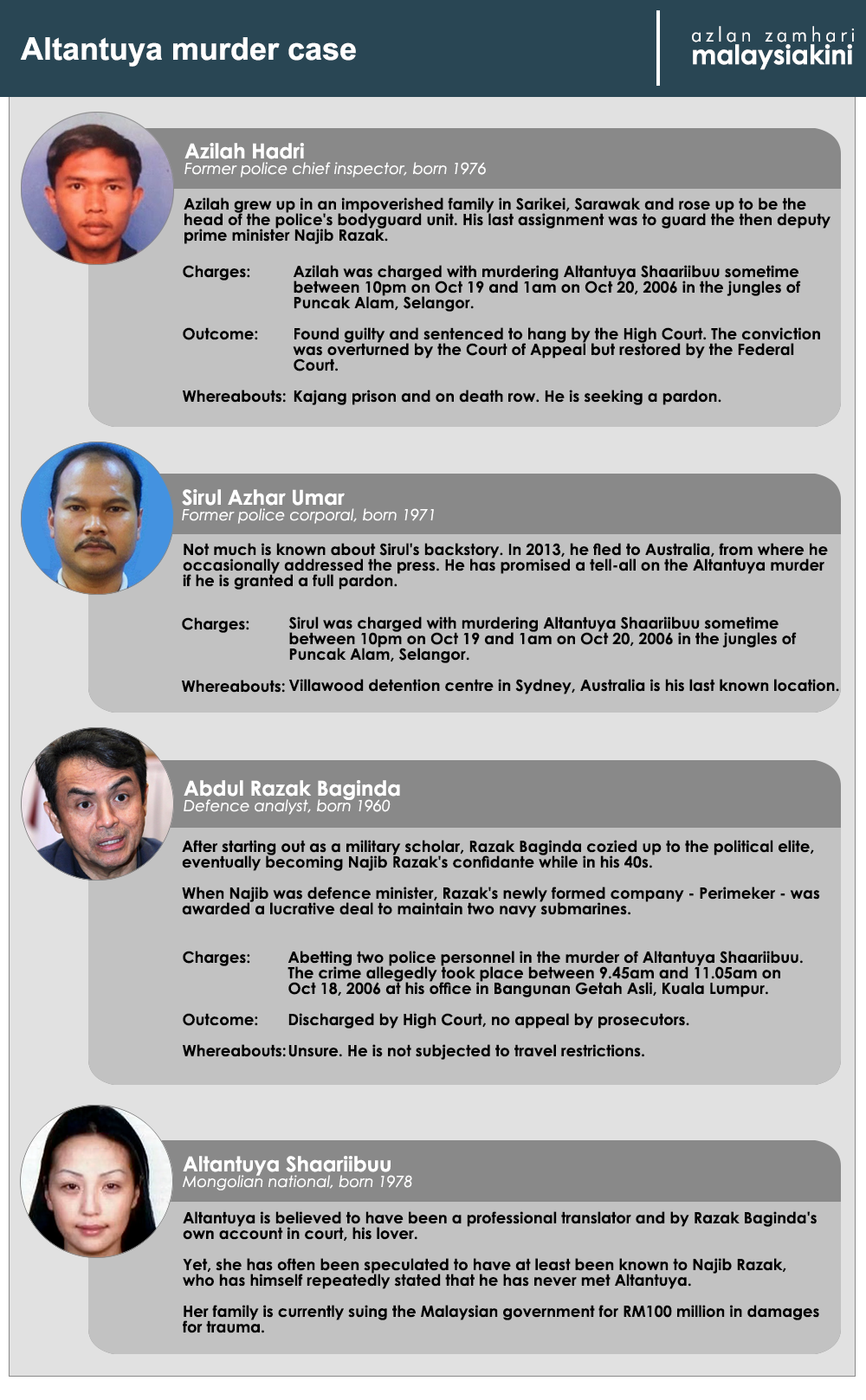 He claimed that Najib, who was the deputy premier then, told him that Altantuya was a foreign spy who is a threat to national security.
Azilah, who was sentenced to death for the murder, made the explosive allegation in a statutory declaration (SD).
Meanwhile, Najib pointed out that the murder occurred 13 years ago and the hearing took hundreds of days over several years at various courts until the Federal Court upheld Azilah and another former UTK member Sirul Azhar Umar's conviction and death sentence.
Despite the police clearing him of any involvement in the matter, Najib said this version of Altantuya being a foreign spy and that he wanted her dead had suddenly surfaced.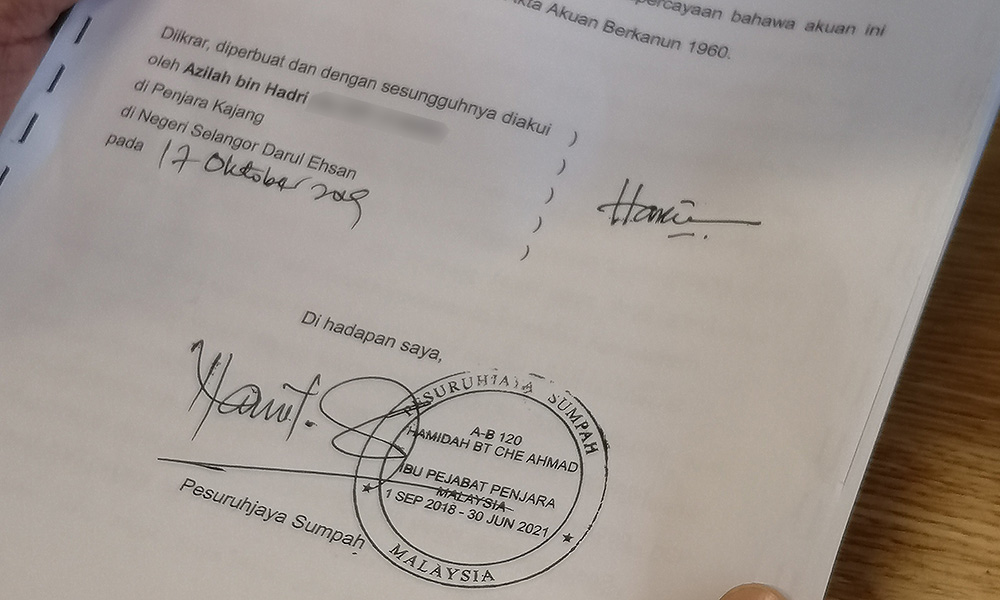 Quoting an FMT report, the former premier also noted that Azilah's lawyer Hazman Ahmad said he had no role in preparing the SD and that he last met his client two or three years ago.
However, in his SD, Azilah said he had also hired a different lawyer by the name Kuldeep Kumar, who had filed for a notice of appeal to review the Federal Court's decision and for the apex court to order a retrial.
Case management for this is scheduled for tomorrow. Malaysiakini has been unable to reach Kuldeep for comment.
Meanwhile, Najib argued that if he was such a "powerful and cruel" deputy premier who ordered the killing of a woman who was extorting his associate, Abdul Razak Baginda, "why were Harapan politicians all fine [not harmed] when he became prime minister."
---
RELATED REPORTS
'Najib ordered me to kill Altantuya' - Azilah's shocking allegation from death row
This is a complete fabrication, Najib rubbishes Azilah's claims
Convinced of threat, I agreed to do it for my beloved nation – Azilah's SD
My father is not a murderer, says Najib's daughter
Use ex-cop's SD to renew probe into Altantuya's murder: Ramkarpal
The Altantuya murder — a recap
Bukit Aman: Police want to see Azilah's SD first

This is an attempt to detain me without bail for murder, claims Najib
---