COMMENT | Saiful Bukhari in Port Dickson is offering the ridiculous view that the status quo must be maintained. What status quo? The pre- May 9 kleptocracy by the administration which Saiful is associated with?
Saiful, first of all, has no credibility to run, let alone attempt to stand for office. He went from UKM to working in Anwar Ibrahim's office, all of which led to a smearing conspiracy that has now been deemed to have been a serious "miscarriage of justice".
The royal pardon did not use any other words such as mala fide (bad faith) or abortion of due process, but a "miscarriage of justice". In 2009, no one was more involved than Saiful.
Now that Malaysia Baru has opened a new page, it is timely to use the best investigative methods on his ostensible claim that he was never rewarded to say the things that he did.
First, there was the incredulous meeting between Saiful and Najib Abdul Razak with the latter claiming that Saiful met him not to discuss Anwar but to ask for a scholarship. A simple check on Saiful's academic records at UKM can prove the veracity of this claim.
Second, Anwar's second sodomy charge was prosecuted by Muhammad Shafee Abdullah (photo) who as a special public prosecutor coming from the private sector and his own legal practice should not have taken any fiduciary or financial benefit.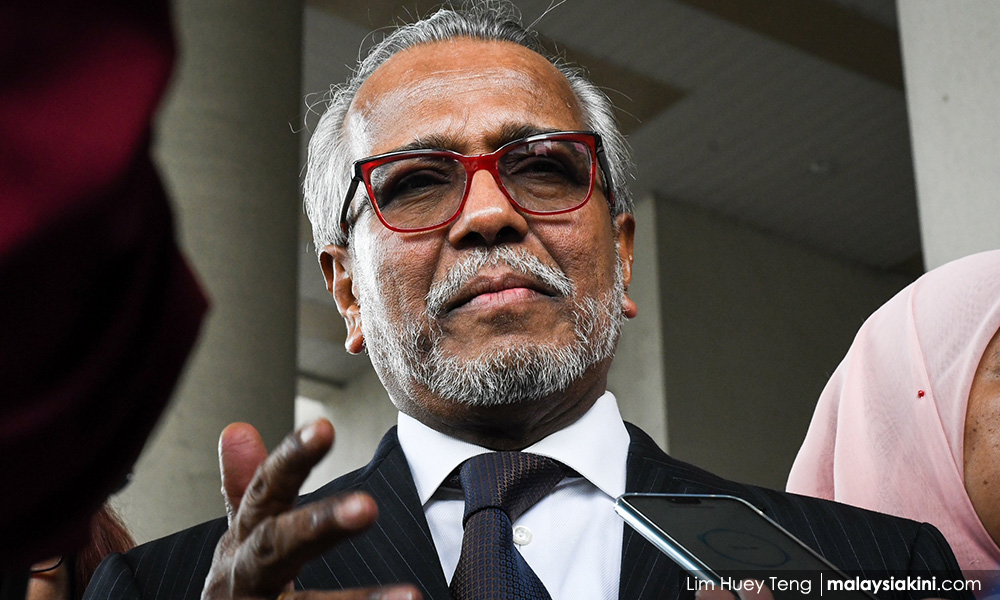 Yet very oddly, some RM 9.5 million changed hands and it went straight into the account of Shafee who is now under two charges of a criminal investigation.
Three, if a miscarriage of justice implies a failure of the legal system, which between 2009 and May 8, 2018, was under the sway of Najib, then what held it together was the adamant testimony of a severely flawed and questionable witness.
Mockery of parliamentary system
Not surprisingly, Saiful has now made a mockery of the parliamentary system by forcing himself into the electoral fray at Port Dickson. Within days, he has started a special fund accepting a minimal donation of RM1.
Fourth, the government knows that 1MDB began in earnest in 2009. But so did the attempt to do Anwar in that very same year. Two would be a coincidence three would be a connivance of the highest order.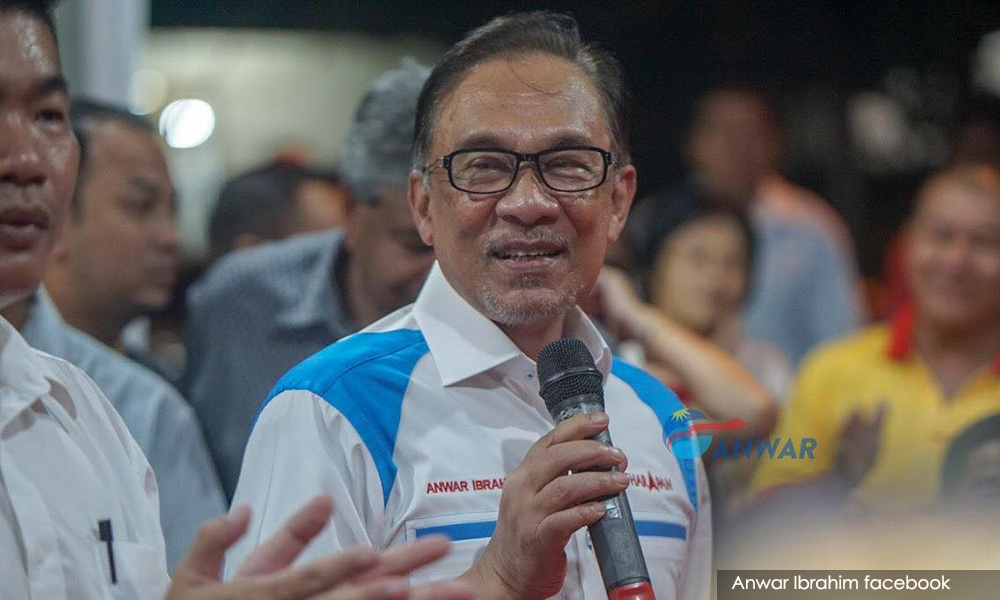 Three different parties all seemed to work hand-in-glove to tear Anwar Ibrahim to shreds and this was hastened when the popular vote of Umno saw a drastic drop in 2008.
In all, Saiful is not the paragon of anything. With an oath in the mosque, he invites eternal damnation by his own word and has to take the plot to the logical extreme and this precisely because Umno and PAS have lost.
By urging Malaysian voters in Port Dickson to root for him, Saiful is trying to defend the indefensible and mount an impotent attempt at stopping the process of the seventh prime minister transferring the reins of his office to Anwar once the "PD move" has resulted in his return to Parliament.
The august house that is our Parliament is not a sandbox for bullies, peddlers of nonsense and politics of bile. Saiful has disgraced himself with this madcap antic of his in Port Dickson.
If Malaysians do not want parliamentary reform to be stillborn, the likes of this have to be sent packing. The voters have the remaining two weeks to show him how they feel.
Sheer neglect by the people in Port Dickson to not greet him with even a simple "Hi" would be more than enough.
---
PHAR KIM BENG is a multiple award-winning head teaching fellow on China and the Cultural Revolution at Harvard University.
The views expressed here are those of the author/contributor and do not necessarily represent the views of Malaysiakini.