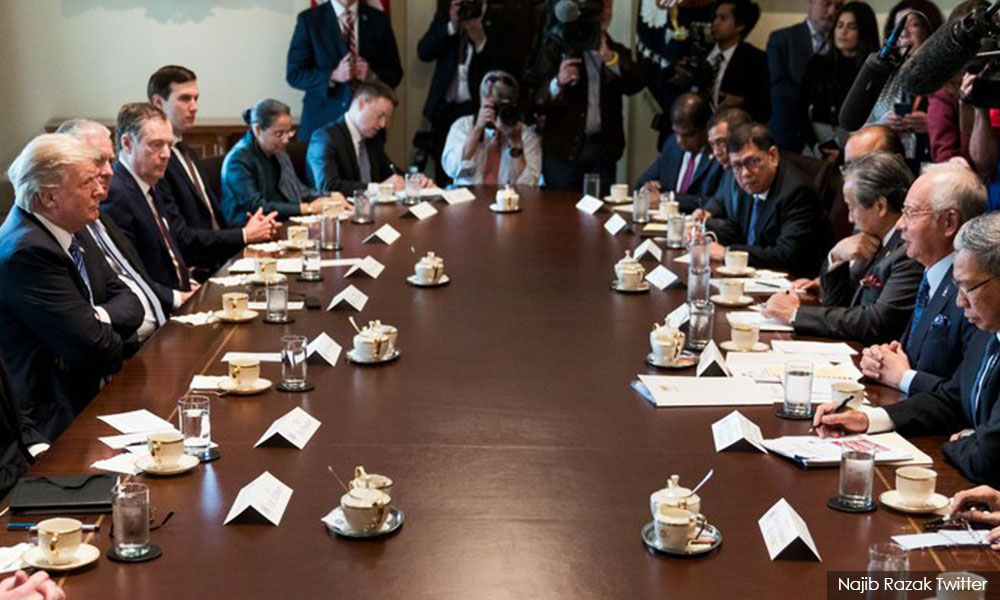 Putrajaya denies Trump claim that M'sia is a 'trade cheat'
Putrajaya has denied US President Donald Trump's accusation that Malaysia is a "trade cheat" responsible for the former's trade deficit.
"The accusation made by Trump against Malaysia that it is among the 'trade cheats' is not true," International Trade and Industry Minister Mustapa Mohamed said.
"Until today, the US administration is yet to issue an official report on the trade deficit of the US and its partners (the Omnibus Report on Significant Trade Deficit).
"The report prepared by the Commerce Department and the United States Trade Representative Office has been sent to the White House for Trump's consideration," Mustapa told William Leong (PKR-Selayang) in a written reply in Parliament...
For the rest of this story and more, subscribe for only RM200 a year. If you're already a subscriber, please sign in.
Sign in
Subscribe now