Continuous heavy rain since yesterday caused low-lying areas in several districts of Kelantan to be flooded.
According to the Social Welfare Department via the Infobanjir application, 63 victims from 12 families were evacuated to the Islamic Outreach of the Muslim Youth Movement of Malaysia (ABIM), Kok Lanas, Kota Baru, as at 6.30pm today.
Another relief centre, Dewan Orang Ramai Pasar Melor, housed 21 victims from six families.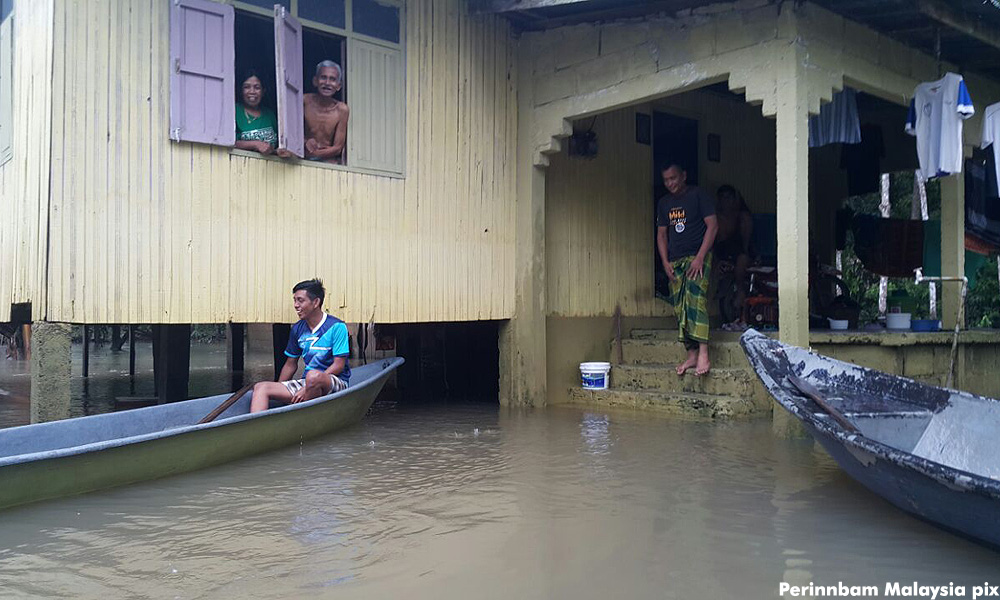 In Pasir Mas, a relief centre was opened at Madrasah Haji Daud, housing nine victims from three families while in Tanah Merah, 17 victims from four families were placed at Sekolah Kebangsaan (SK) Kelewek, Bukit Panau.
Three relief centres were opened in Pasir Puteh to accommodate 47 victims from 11 families, namely SK Kamil 1 (11 victims), SK Changgai (12 victims) and SK Wakaf Raja (24 victims).
Meanwhile, the Malaysian Meteorological Department forecasted heavy rain to continue in Kelantan and Terengganu until Wednesday (Nov 29).
The department also issued a warning of heavy rain in Lojing, Kelantan; Jerantut, Kuantan, Pekan, Rompin, Temerloh and Maran in Pahang as well as Mersing and Kota Tinggi in Johor.
Similar weather is also expected in Perlis; Langkawi, Kubang Pasu, Pokok Sena, Pendang, Padang Terap, Sik and Baling in Kedah as well as Hulu Perak in Perak.
- Bernama