Johor Pakatan Harapan has urged for Persatuan Anak Peneroka Felda Kebangsaan (Anak) chairperson Mazlan Aliman to be released from police detention immediately.
"(We) also condemn the police's harsh action of arresting Mazlan at an unreasonable hour, which brings forth the question, what heavy crime did he commit?" the coalition said in a statement today.
The statement was released jointly by Johor Harapan chairperson Muhyiddin Yassin and state party chiefs – Bersatu's Shahruddin Md Salleh, Amanah's Aminolhuda Hassan, PKR's Hassan Karim and DAP's Liew Chin Tong.
---
Read more: Felda activist Mazlan arrested after Rosmah's police report
---
They said the police could have requested Mazlan to go to the Johor police headquarters to take his statement without having to detain him.
"This does not make sense. Mazlan is a well-known individual and from his past records, he has cooperated very well with the authorities and has never fled," they said.
They noted that a police report was lodged against a YouTube video of Mazlan by the lawyer of Rosmah Mansor (photo), the wife of Prime Minister Najib Abdul Razak.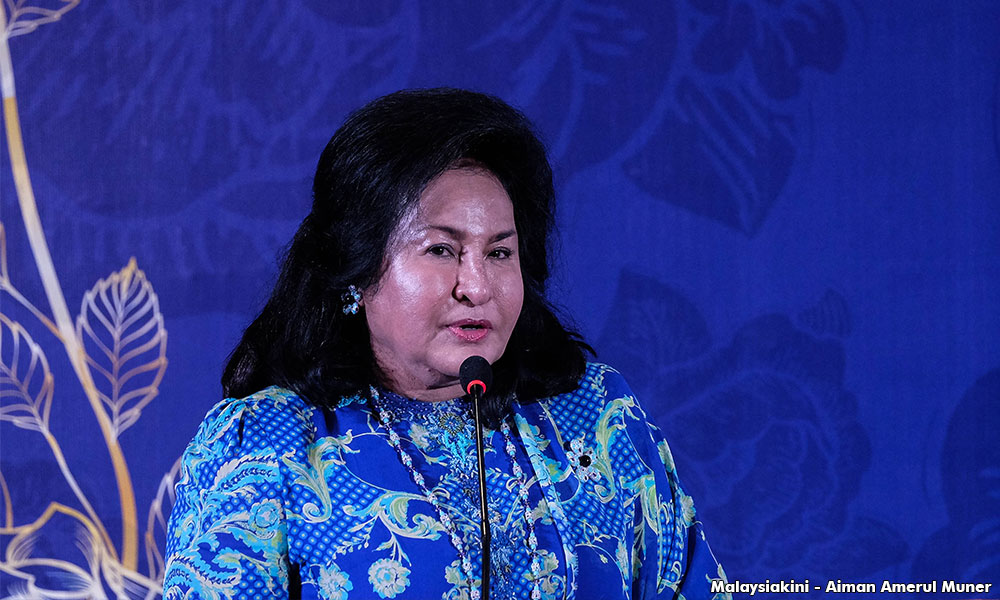 As such, they suspect that his arrest was politically-motivated.
"We are of the opinion that any questions related to political issues should be resolved with discussions and facts, not by restraining by force.
"This is an undignified course of action. In fact, it is a form of oppression against the children, wife and family of Mazlan."
They also pointed out that Mazlan is a grassroots activists who fights for the well-being of Felda settlers, and warned that his arrest would only add to the rakyat's hatred against the government.
Mazlan was purportedly arrested by police and brought to the Kulai police district headquarters at 1.35am today, under Section 233 of the Communications and Multimedia Act 1998.
The section, among others, criminalises the use of the internet by a person to transmit any communication that is deemed to be offensive and could cause annoyance to another person.
On Monday, Rosmah's lawyer Noor Hajran Mohd Noor had filed a report at the Sentul district police headquarters.
She said Mazlan, in his speech depicted in the Youtube video, had accused her client of being involved in several projects which were planned and executed by Felda.
The video had also tarnished her client's reputation and integrity, she said.