A local university political researcher in Labuan has hailed the Warisan in Sabah, for having kept to its election manifesto promises, including not appointing politicians to key posts in government-linked companies or statutory bodies.
Dr Romzi Ationg (above), who conducts research on contemporary Malaysian and global politics, said that as of today, the Warisan-led government remains steadfast in upholding its promises.
The appointment of some people, who have no significant link to the ruling party, to positions in Sabah GLCs and local councils, is evident to that effect, he said to Bernama today.
Dr Romzi said that any petition or opinion poll calling on the people to support the appointment of Warisan elected representatives as chairpersons of GLCs or statutory bodies will only subject the party to criticism for going against its own election manifesto.
Warisan president Shafee Apdal, after being sworn in as the 14th Sabah Chief Minister in May, is reported to have said that elected representatives will not be the chairpersons of statutory bodies and GLCs so that they can focus on their service to the people.
"There are 61 GLCs in Sabah that will be administered by people whom we can trust and shoulder the responsibility well and effectively," he had said.
Universiti Malaya Administrative Studies and Politics Faculty professor Terence Gomez (below) had reportedly cautioned in July that politicians appointed to head GLCs and statutory bodies could use these entities for their personal political interests.
"The issue has been raised about the involvement of politicians in statutory bodies or GLCs and I have made it very clear that politicians should not be involved as directors of any of these institutions.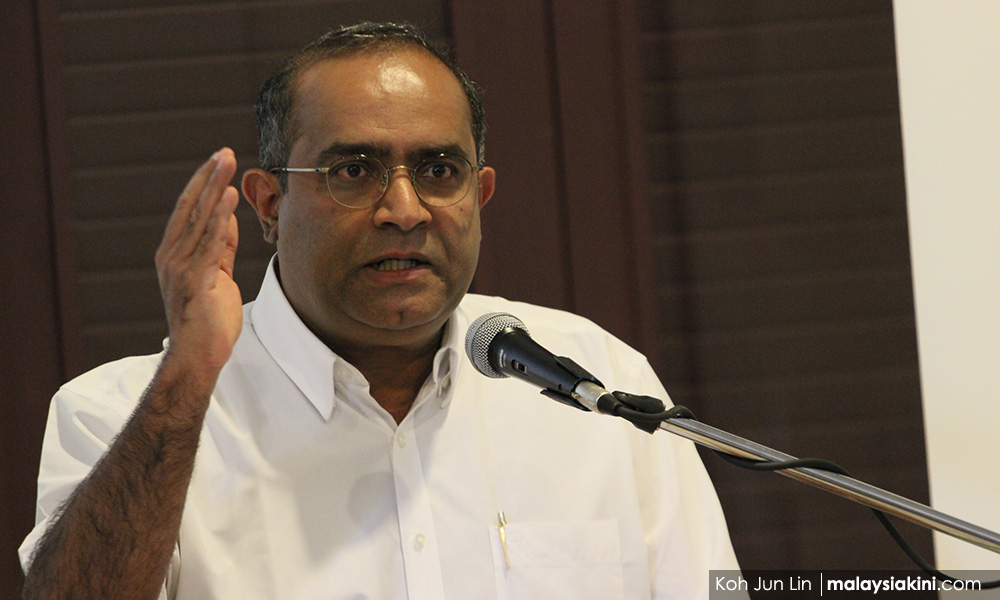 "The minute they put politicians in there, then they seem to want to use the GLCs to serve their own political interests," he had said.
Dr Romzi said it is important for the government to uphold its promises constantly.
"The negligence on our part to 'police' the new government shall cost us significantly … as we have shown our unhappiness with the integrity deficit among the political leaders in the past through the ballot box.
"Thus, such a phenomenon must be prevented through the idea of 'policing the government'," he said.
Dr Romzi also said that the ruling coalition is required to provide an opportunity for the people to express their thoughts through various approaches.
"By doing so, the post-GE14 government of Sabah shall be able to prevent itself from being a government which is hated by the people," he said.
The state government must bear in mind that without some elected assemblyman crossing over from the BN coalition to the Warisan-led coalition, there will be no new coalition government in Sabah, he added.
"Hence, ensuring the maintenance of political integrity is vital in the Warisan-led coalition government," he said.
– Bernama