Selangor Menteri Besar Amirudin Shari has cautioned all quarters against making racist statements, inciting or stoking hatred over the riot at the Sri Maha Mariamman Temple in Subang Jaya.
"I am aware of the incident... I have contacted the Selangor police chief. Give space to the police to complete their investigations," Amirudin tweeted this afternoon.
Meanwhile, asked to elaborate on a statement by V Ganabatirau, who is one of the exco member, giving the incident a racial tinge by saying other races were among the suspects involved, Amirudin said he has asked the latter to correct his remark. 
"There may have been some mistakes in Ganabatirau's statement and I think he can rectify it soon. That is why in issues like this, we leave it to the police to handle, so that they can investigate the real motive," said Amirudin.
Ganabatirau, who is also the Kota Kemuning assemblyperson, had earlier taken to Facebook to imply that there were other races involved in the temple scuffle, aimed at creating racial disharmony in the country. 
He, however, amended his statement after receiving backlash from netizens, who dubbed his remarks as racist.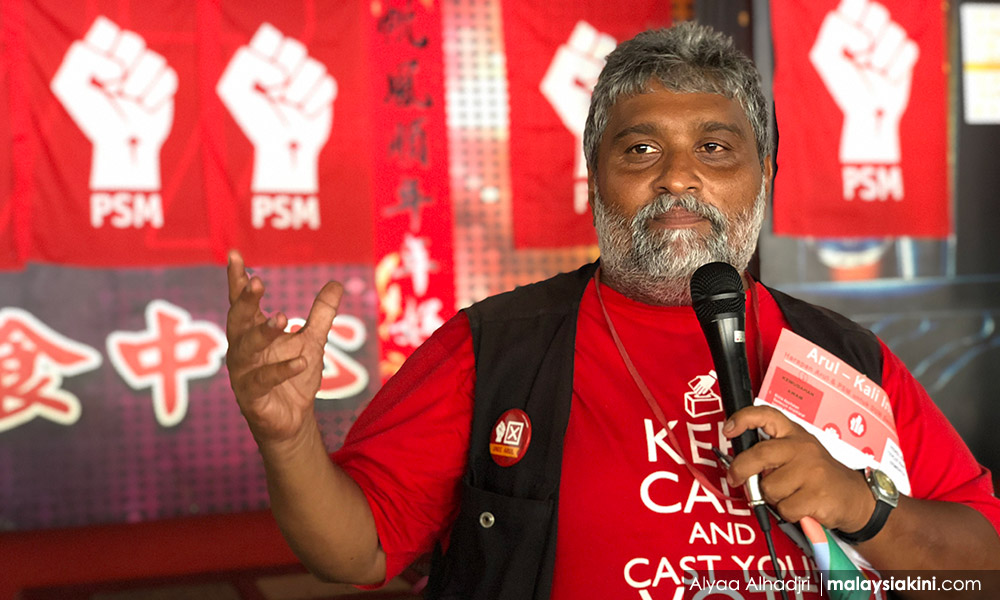 In a Facebook posting earlier, PSM also called on all quarters not to turn this morning's violence into a racial issue.
Otherwise, PSM central committee member S Arutchelvan (photo) said it would benefit a "small group of people" who want to see the nation bleed over racial tension.
"Most Malaysians are peace-loving people. Therefore, we can assist in reducing the racial tension.
"The people employed to create the riot yesterday were definitely paid by someone to do it... Never give an opportunity to racists and fascists to determine our future," he added in a Facebook posting.
Arutchelvan said the Pakatan Harapan government possesses all the resources at its disposal to restore calm.
"The police have an effective intelligence unit. I am sure they would know who is behind this," he added.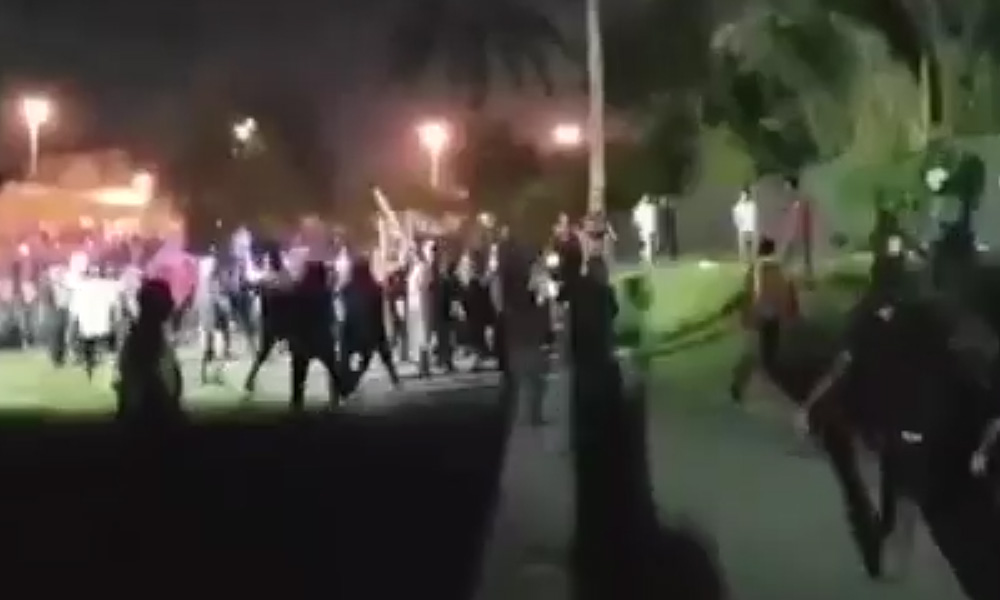 The PSM leader stressed that it is time for the rule of law to be practised instead of just talking about it.
"It is time peace-loving people of all races and religions made their voices heard that they are against racism.
"Icerd (International Convention on the Elimination of All Forms of Racial Discrimination) cannot save us. Only by being human and rational, we can save ourselves," he added.
Police have detained seven suspects to facilitate investigations into the 2am incident, which also resulted in more than a dozen vehicles torched.
According to the police, the incident was related to the relocation of the temple and other races were also involved in the rioting.
---
RELATED REPORTS
What led to the temple fracas – DIGP reveals details of initial probe
Umno Youth condemns temple clash, wants probe on 'hired thugs' claim
Report lodged against Subang Jaya police chief over temple fracas
It was not a racial clash - temple priest calls for calm
We're watching – Cops warn bloggers, social media users over temple fracas
Developer denies instigating Seafield temple riot
Temple fracas: Ministers chide police's 'Indian vs Indian' claim
'Intruders held temple chairperson, four others at knifepoint'
S'gor police chief: Heated exchange ignited temple riot, other races involved
Seven men detained over Seafield temple chaos, several vehicles torched
Violence as devotees scuffle over relocation of Seafield temple