Police arrested three people yesterday for allegedly mocking Kelantan Sultan Muhammad V on social media platforms over his recent resignation as Yang Di-Pertuan Agong.
All three are being investigated under Section 4(1) of the Sedition Act 1948, inspector-general of police Muhamad Fuzi Harun said in a statement today.
The arrests followed police reports lodged by members of the public against the trio.
"Members of the public are advised to use social media platforms judiciously and not make comments that are provocative or manipulate the 15th Yang di-Pertuan Agong's resignation to the point of causing negative perceptions towards the royal institutions of the country," his statement read.
Section 4(1) of the Sedition Act, among others, outlaws any action that has a seditious tendency as well as the utterance of any seditious word.
Upon conviction, it is punishable with a fine up to RM5,000 or up to three years' imprisonment or both for the first offence. Subsequent offences are punished more severely.
Things that are deemed to have a seditious tendency by law include those that "raise discontent or disaffection amongst the subjects of the Yang Di-Pertuan Agong or of the ruler of any state".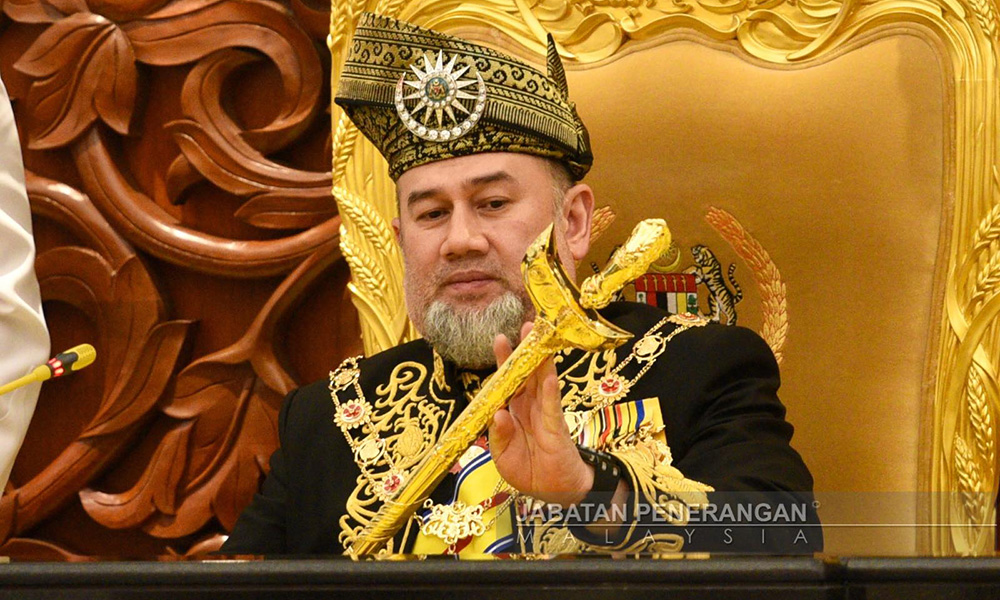 Sultan Muhammad V had stepped down as the Agong on Jan 6, and the Conference of Rulers is set to convene on Jan 24 to elect a new king to ascend the throne on Jan 31.
The resignation drew comments deemed insulting to the royal institution, which resulted in online vigilantism aimed at pressuring employers to take action against their staff who allegedly made such comments.
Cisco Systems Inc's Malaysia unit, for instance, issued a statement saying that a man who allegedly insulted the ruler on Facebook was "no longer with us," without clarifying if he had been terminated or had resigned.
TNB likewise said an employee who allegedly insulted the royal institution had been suspended, while the Mediviron group said a Kajang doctor alleged to have committed the same offence had resigned.
The police have named those arrested to assist investigations including the former Cisco employee.
Civil rights activists have previously criticised the Sedition Act as being too vague and prone to abuse. Pakatan Harapan had promised to repeal it in its election manifesto, and a moratorium on its enforcement was also put in place pending the repeal.
However, the moratorium was lifted following the Seafield temple riots in November last year in a bid to curb speech deemed to be racially or religiously inflammatory.
In an immediate response to the arrests, lawyer Syahredzan Johan said the use of the Sedition Act is unnecessary and called for the moratorium to be reinstated.
"The expressions by the three people may be objectionable and possibly unacceptable, but the use of the Sedition Act is unnecessary, and against the policy of the government.
"There should a moratorium on the Sedition Act. Disappointing," he tweeted.
---
RELATED REPORTS
DAP youth figures: Don't use Sedition Act for alleged insults to royals