CAMERON POLLS | Former prime minister Najib Abdul Razak says BN's win in Cameron Highlands is a "people's victory."
"Thank you to all the voters who chose BN, including in Felda, villages, and Orang Asli villages.
"This is a people's victory," Najib tweeted tonight.
BN candidate Ramli Mohd Nor beat Pakatan Harapan's M Manogaran with a 3,238-vote majority.
Najib had campaigned for four days in Cameron Highlands, and was often greeted at events by an enthusiastic crowd.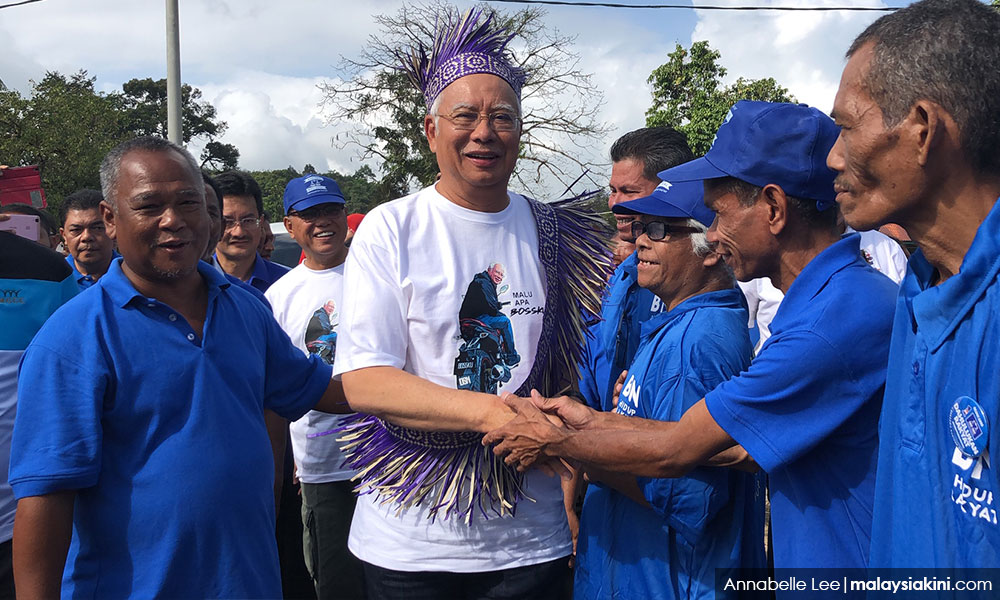 Think tank Ilham Centre had predicted yesterday that his presence would be among the deciding factors for a BN win.
Meanwhile, former Umno vice-president Hishammuddin Hussein said on Twitter that he believed Ramli would make being a "voice for the people" his cause in Parliament.
Ramli is the first ever Orang Asli member of Parliament in Malaysian history.
This is BN's first win in a by-election since the 14th general election.
It also marks a continuing trend in by-elections where incumbent parties retain their seats.
---
RELATED REPORTS
Malaysiakini's Cameron Highlands live coverage
EC satisfied with highest by-election turnout since GE14
Kit Siang congratulates Ramli for being first Orang Asli MP
Hadi: BN win a rejection of DAP's 'extreme politics'
Mat Hasan thanks PAS for helping BN retain Cameron
Harapan's silver lining: Gaining ground among Orang Asli
Najib: It is a 'people's victory'
Official: BN retains Cameron, Ramli to be first Orang Asli MP