The bumiputera-centric stance taken by Economic Affairs Minister Azmin Ali is not a new phenomenon as it had been agreed upon by Pakatan Harapan, said former PKR Youth deputy chief Dr Afif Bahardin.
In a statement today, Afif said such a policy was practised when Azmin was the Selangor menteri besar and Lim Guan Eng was the Penang chief minister. 
In both cases, it has proven successful, he added.
Afif is a staunch Azmin ally and was a member of Lim's cabinet in Penang from 2013 until 2018.
He said criticism from within Harapan against Azmin's call for the coalition to fulfil its election promises, especially towards the bumiputera, was unwarranted because the coalition had to address claims that the federal government had abandoned the bumiputera agenda.
"Harapan was established with a clear agenda to defend every level of society regardless of ethnicity, especially those in need.
"The agreement within Harapan, which was signed by all parties, also expressed the need to defend the content in the Federal Constitution, including the position and interests of the bumiputera," he said.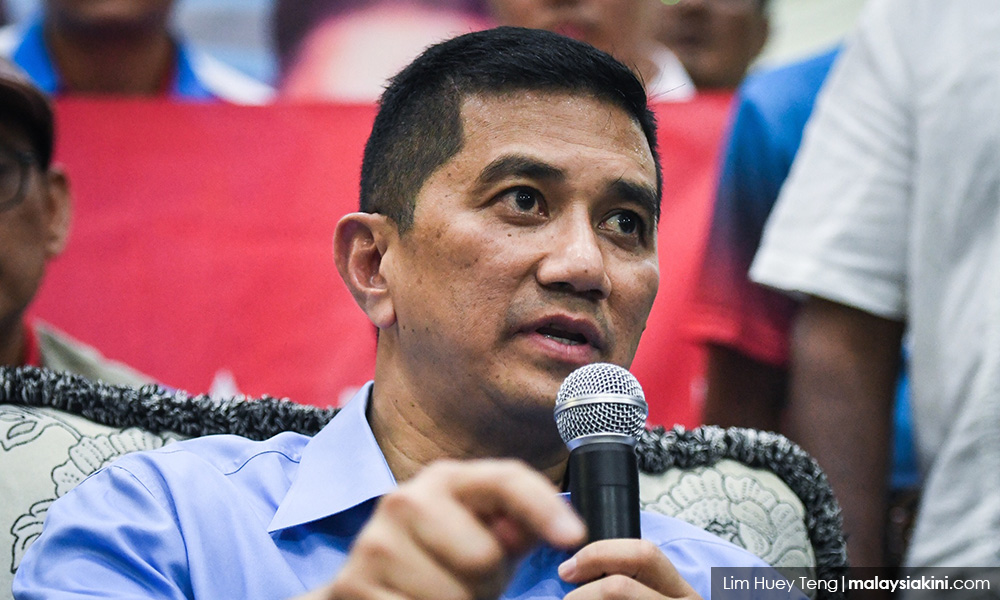 Citing bumiputera entrepreneurship participation and lower-than-average household income compared to other races, Afif said this must be addressed in order to create a sense of equality and exercise real wealth distribution.
Azmin (photo) had urged Harapan to expedite its plans for the bumiputera in view of the coalition's back-to-back by-election defeats in Cameron Highlands and Semenyih.
Umno, together with its new ally PAS, had repeatedly accused Harapan - especially DAP - of working against the Malays and Muslims.
According to Malaysiakini's estimate, the Semenyih by-election saw a six percent swing away from Harapan among Malay voters.
Harapan will have to face Umno and PAS again during the Rantau by-election, which is expected to be held next month.