Veterans group Persatuan Patriot Kebangsaan has rubbished former defence minister Hishammuddin Hussein's challenge for proof that he benefited from land swap deals struck under his tenure.
Patriot president Mohamed Arshad Raji said that instead of Hishammuddin challenging Defence Minister Mohamad Sabu and his deputy Liew Chin Tong to furnish proof, the question of direct benefits or otherwise should be answered by the MACC and the police.
"Patriot urges investigations be conducted swiftly to bring to book all previous defence ministers who served from 1997 to May 2018 if there are grounds for suspicion," he said.
"Action must be taken against those officials who failed to ensure that the land swap deals be conducted in accordance with SOPs.
"For projects that have not started, and even those ongoing, renegotiation is needed, like what the Finance Ministry has successfully done."
Arshad also urged Hishammuddin (photo) to take responsibility for the losses, regardless of whether he personally benefited from the deals or not.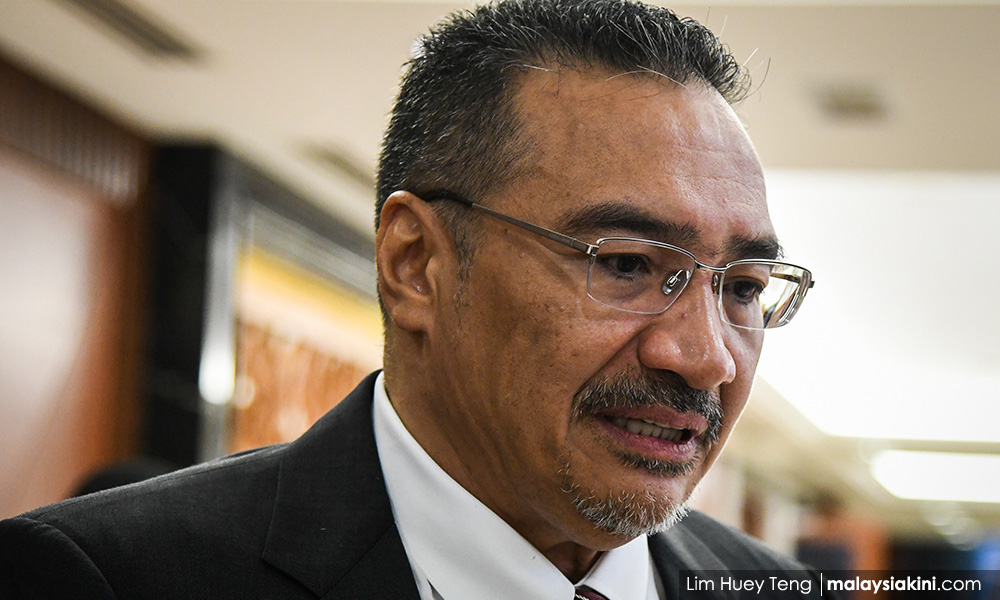 "It is a big shame that he knows no shame," he said.
"His advice to Mohamad and Liew that 'if they live in glass houses, don't throw stone', is a laughable attempt to deflect guilt to the current defence minister and his deputy, and akin to putting a veil over one's guilt."
Hishammuddin yesterday challenged Mohamad and Liew in response to claims that the government lost more than RM500 million in land swaps involving 1,186ha of military land.
Some of the land swap deals also occurred when Dr Mahathir Mohamad was the fourth prime minister from 1981 to 2003.
Among the lands involved were at Jalan Ampang in Kuala Lumpur, Tanah Batu Uban in Penang, Bukit Raja in Selangor, Pientong in Johor, Tanah Rata in Pahang, Bandar Kinrara, Selangor and Stampin, Sarawak.