Perkasa president Ibrahim Ali has announced the office bearers for his new political party Parti Bumiputera Perkasa Malaysia (Putra), featuring former Umno leaders among others.
At a press conference yesterday, Ibrahim reportedly appointed Mohd Khalid Mohd Yunos – a former three-term Jempol MP, Umno supreme council member and deputy minister for 16 years – as Putra deputy president.
Meanwhile, Putra's three vice-president posts will be held by former Wanita Umno information chief Hamidah Osman, Perkasa vice-president Hassan Basri Muhammad, and lawyer Mohd Khairul Azam Abdul Aziz.
A former Sungai Rapat assemblyperson and Wanita Umno veteran, Hamidah was sacked from the party in 2015 on disciplinary grounds, following her criticisms of then-Umno president Najib Abdul Razak, after which she had a brief stint in Bersatu. 
Khairul had acted on behalf of Ibrahim in the former Pasir Mas MP's judicial review challenge against the Registrar of Societies' initial action to not approve Putra's registration.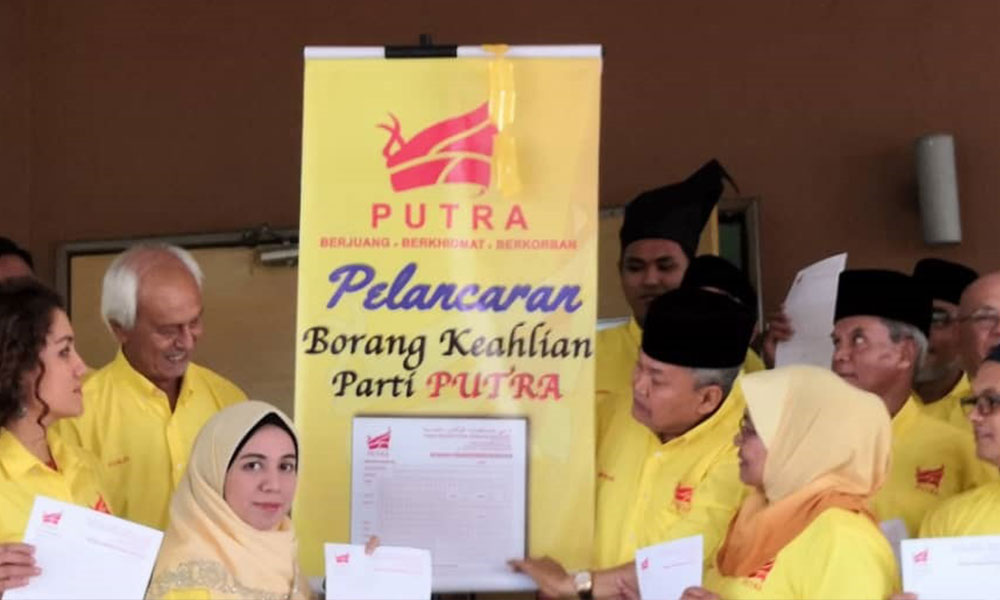 According to online portal Malaysia Gazette, Ibrahim said Putra's leadership will remain in office for one year until May 8, 2020, when the party is targeted to hold its first annual general assembly.
"We have passed at our meeting today the list of supreme council members comprising professionals, academicians, politicians, youths and others.
"They have voluntarily decided to join Putra's struggle as per what is stated in our constitution," Ibrahim had said after chairing the meeting held at Putra Hotel in Kuala Lumpur.
Among notable names in the supreme council list included former Malaysian Maritime Enforcement Agency director-general Ahmad Puzi Ab Kahar and BN's 14th general election candidate for the Pandan Indah state seat, Mohd Haniff Roslan.
Ibrahim added that there are seven more vacancies on top of the 14 appointed supreme council members and apart from the party's secretary-general, treasurer-general, information chief, secretariat chief and three wings chiefs.
Meanwhile, he also said Putra's official launch will be held either to coincide with Merdeka Day on Aug 31 or Malaysia Day on Sept 16, depending on the progress of its ongoing process to set up branches and divisions.
The ROS approved Ibrahim's application to register Putra on May 8.
Last August, Ibrahim had announced the establishment of Putra, which he said will serve as an alternative to the Malays post-GE14 and would champion the rights of the Malays and Islam.