The MACC should not be a "victim of complacency" in its task despite having succeeded in bringing several high-profile alleged kleptocracy cases to court, including that of former prime minister Najib Abdul Razak.
DAP veteran Lim Kit Siang said this despite the assurance by former MACC chief commissioner Mohd Shukri Abdull that he (Shukri) had accomplished his mission of setting the anti-graft body "on the right track" during his tenure at the helm.
"The MACC should not, however, be a victim of complacency, for the task of transforming Malaysia from a global kleptocracy into a leading nation of integrity is just on the beginning stage, and there is no guarantee that this transformation would be a success without continuing and unremitting anti-corruption efforts.
"Yes, the MACC has put several (alleged) kleptocrats in the past year on trial. But before the kleptocrats roamed the land, there were sharks, which were also responsible for Malaysia occupying the lowly place of number 61 in the Transparency International Corruption Perception Index 2018," Lim said in a statement.
Since Shukri (photo, below) took over the helm of the MACC following the 14th general election, the MACC has investigated and brought a string of former leaders under the BN regime to court.
This includes Najib, former deputy prime minister Ahmad Zahid Hamidi, former Felda chairperson Isa Samad, former federal territories minister Tengku Adnan Tengku Mansor and former Sabah chief minister Musa Aman.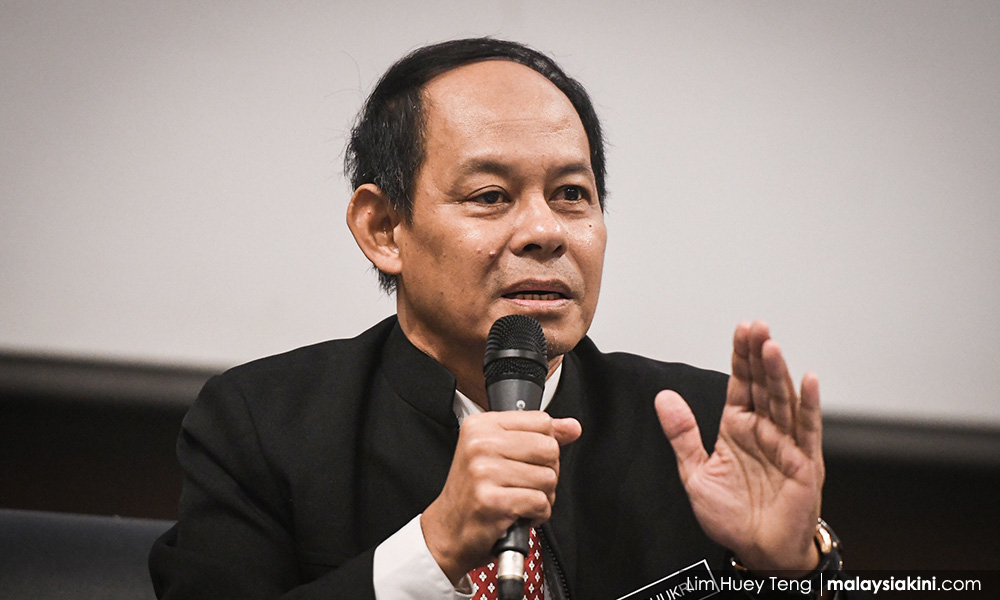 Lim said that despite this, the MACC and Putrajaya would be remiss to assume that these cases would mean Malaysia was already on the road to becoming a nation of integrity.
"The question is whether MACC and the federal government realise that it is a great mistake to think that the corruption trials of the former prime minister and a few kleptocrats of the former administration signify that Malaysia is firmly on the road to becoming a top nation of integrity, and that Malaysia is still a long way from a position where Malaysians can feel proud as Malaysians because of our public integrity record," the Iskandar Puteri MP added.
In a shock announcement yesterday, the Prime Minster's Office announced that Shukri had opted to step down as MACC head, almost a year earlier than the slated expiration of his contract on May 17, 2020.
Shukri has previously stated he was forced to leave the MACC in 2015, citing persecution after his former boss Abu Kassim Mohamed decided to indict former prime minister Najib Abdul Razak over the RM2.6 billion found in the latter's bank accounts.
Former Lawyers for Liberty executive director Latheefa Koya was appointed as his replacement.
---
RELATED STORIES
PM: I did not discuss Latheefa's appointment with cabinet
Parliament can review MACC chief appointment, but can't 'affect it'
MACC deputy says 10 out of 13 chiefs were 'outsiders'
Reopen Teoh Beng Hock's case, DAP Youth tells Latheefa
Parliament has no role in appointing MACC chief, says Sri Ram
MCA president feels 'disturbed for Anwar' over Latheefa's appointment
New MACC chief will send shivers down crooks' spines - NGOs
PAS veep thought Latheefa's MACC appointment was 'fake news'
Latheefa: I quit PKR yesterday
MACC pledges support for new chief, lauds predecessor
PSM: No-nonsense Latheefa's first task is to probe Taib
'New MACC chief should emulate Dewan Rakyat speaker's example'
Quitting PKR will not alter negative perception, says select committee head
Mission accomplished – Shukri on quitting MACC