Hundreds of thousands of ringgit were paid to certain quarters to produce the sex video implicating Economic Affairs Minister Mohamed Azmin Ali, said Inspector-General of Police Abdul Hamid Bador.
According to Hamid, investigations revealed that a leader of a political party is the mastermind behind the "wicked pact (pakatan jahat) to embarrass and tarnish the reputation of a certain individual."
However, he did not mention any names.
"The video, circulated with the aim of raising concern among the people, was produced (dihasilkan) by those paid hundreds of thousands of ringgit," he said in a statement this evening.
Azmin, who has described the video as a nefarious attempt to ruin his political career, is also convinced that those in PKR are behind it.
Anwar has repeatedly denied involvement amid claims that the video could be related to the tussle over the prime minister's post.
Speculation has been rife that Prime Minister Dr Mahathir Mohamad prefers Azmin to succeed him.
Last month, a series of sex videos featuring two men were circulated by anonymous numbers to politicians and journalists.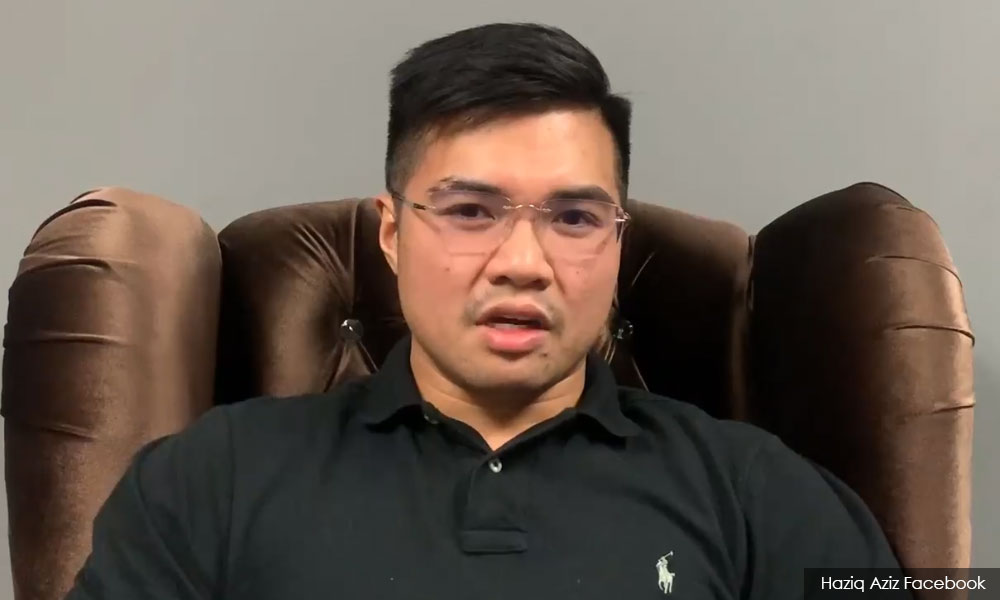 Subsequently, Santubong PKR Youth chief Haziq Abdullah Abdul Aziz (photo) claimed he was the man in the video and alleged his partner was Azmin.
To date, police have arrested nine individuals in connection with the case, including Haziq and a political aide to Anwar.
Anwar had said the investigation should not only focus on the circulation of the video but also its authenticity.
He added that if the video is proven to be true, Azmin should resign. Azmin had fought back, telling Anwar to look in the mirror.
The issue has widened the rift between Anwar and Azmin, with the latter's supporters issuing a statement criticising the PKR president.
Anwar, however, downplayed the statement, stating that it was not a challenge to his credibility.
Prime Minister Dr Mahathir Mohamad has stood by Azmin, stating that the crime was the alliance trying to bring down Azmin.
---
RELATED REPORTS
Sex video authentic, identities cannot be confirmed - IGP
IGP dismisses claim Anwar's aide not given food for 24 hours