Speculations of a snap election and defections in Perak have been quashed.
The Election Commission denied online speculation that it was inspecting schools in Perak in preparation for a state election.
EC chief Azhar Harun said this was just a "routine" inspection, which it had been carrying out nationwide since December last year.
"This is to ascertain the suitability of existing polling centres. This is to determine that there are not too many voters at a given polling centre," Azhar said in a statement today.
The speculation, which had been circulating since yesterday, also led to allegations that two Perak DAP rebels, Malim Nawar and Pokok Assam assemblypersons Leong Cheok Keng and Leow Thye Yih, would be quitting the party.
However, Leong denied there was any truth to this.
"We have never intended to quit, it was never discussed at all. For me, I am still with DAP, and I believe it is the same for (Leow)," he told Sinar Harian today. 
Meanwhile, police also uncharacteristically commented on speculation about Leong and Leow quitting.
"We don't see the DAP assemblypersons quitting the party, they have just let go of their positions in the party," Perak police chief Razarudin Husain @ Abd Rasid was quoted as saying by Bernama.
He was referring to Leong and Leow quitting as Perak DAP deputy treasurer and assistant secretary respectively last month. 
Razarudin was asked to comment about the speculations on the snap elections and the DAP resignations.
Leong and Leow had a falling out with the Perak DAP leadership over a dispute with the party's state chief Nga Kor Ming.
They were dissatisfied with Nga's statement that the status of Perak executive councillor Paul Yong, who is currently facing rape charges in court, would be discussed at the Pakatan Harapan level.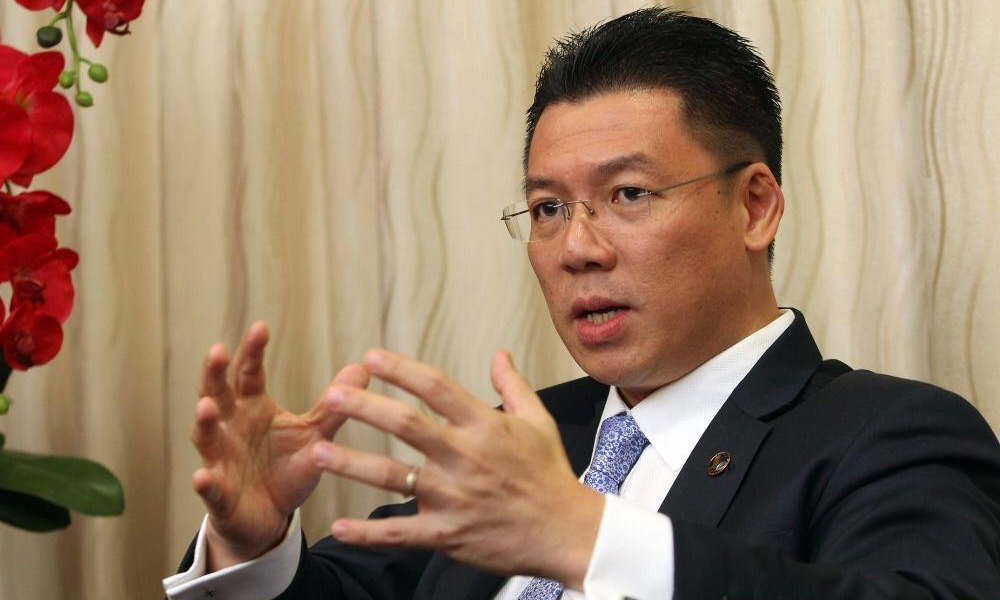 They also accused Nga (photo) and his close ally, Perak DAP adviser Ngeh Koo Ham, of being "dictators" who had rigged the second stage of the state party elections.
Perak DAP has denied these allegations.
Harapan only has a slim majority in Perak, and any political shifts could have major ramifications.
In the May 9 general election last year, Harapan won 29 seats, while BN won 27 and PAS three. This led to a hung assembly, as Umno and PAS were not yet allies at the time.
Harapan was finally able to form the Perak government after Tualang Sekah assemblyperson Nolee Ashilin Mohamed Radzi and Sungai Manik assemblyperson Zainol Fadzi Paharudin, both Umno members at the time, decided to support the coalition.
Zainol has since joined Bersatu, while Nolee remains an independent who is friendly to the state government.
The defections gave Harapan the support of 31 assemblypersons in the state assembly and left Umno and PAS with 28 seats combined.