UPDATED 8.20PM | Added new paragraphs 17, 18 and 19.
Civil society, politicians and diplomats have raised concerns over press freedom in the country after Malaysiakini was found guilty today of contempt of court in relation to the news portal's readers' comments.
They feared that the court's verdict would create "white terror' and subsequently have a chilling effect on freedom of expression.
In a joint statement, British High Commissioner Charles Hay and acting Canadian High Commissioner Esther Van Nes said media freedom was important for all societies and the people must be allowed to discuss issues freely.
"We are concerned about today's verdict against Malaysiakini.
"Media freedom is of fundamental importance to the security, prosperity and wellbeing of all societies. People must be allowed to discuss and debate issues freely," they said.
Former Bar Council chairperson Ambiga Sreenevasan said the court's verdict would have a chilling effect on freedom of expression.
"I am deeply saddened and shocked by the decision of the Federal Court not just in the finding of contempt against Malaysiakini but also in the size of the fine," she said.
"This will have a chilling effect on freedom of speech and on the public and is a blow to an already fragile democracy," she said in a text message. "It is the last thing we need," she added.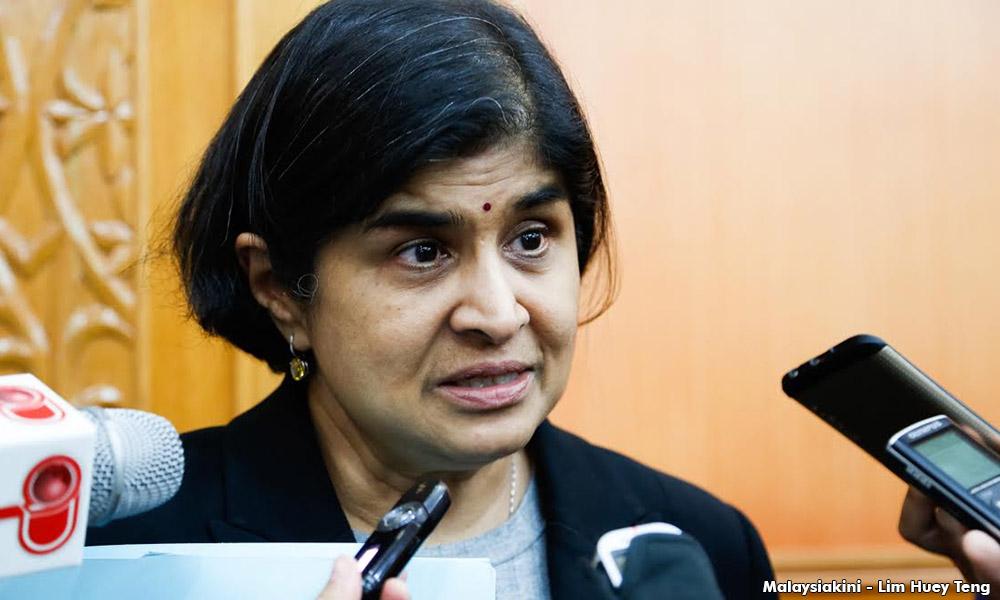 Academician James Chin saw the court's verdict as punishing the news portal for readers' comments and which he said was in line with a worldwide trend.
"What happened to Malaysiakini should concern all of us," said the director of the Asia Institute at the University of Tasmania in Hobart, Australia.
"I am not sure that Malaysiakini should be punished for comments made by readers. This is part of a worldwide trend to control content by punishing the platform," he said.
DAP Kota Kinabalu said it was a sad day for Malaysiakini and for the media industry in the country.
"We stand in solidarity with our media friends in Malaysiakini. It has played an important role as the fourth pillar of democracy. It always holds us accountable and keeps elected reps and the executive in check," it said on social media.
"This is a danger to the freedom of speech," said DAP Batu Kawan parliamentarian P Kasthuririaani in a text message.
DAP secretary-general Lim Guan Eng, meanwhile, said in a Facebook post that his party would donate RM10,000 to help pay the fine.
"We call on all Malaysians to contribute to help Malaysiakini pay the fine and to support the freedom of the media in our country," he said.
Separately, 60 DAP lawmakers (state and Parliament) pooled together another RM57,000 for the fund, stating that this was a sign of their solidarity with Malaysiakini.
PKR treasurer Lee Chean Chung said his party has pledged RM20,000 for the fund and urged other Malaysians to do the same.
Several Umno leaders also contributed to the fund but preferred to remain anonymous.
Social activist K Sudhagaran Stanley called for the judiciary to review and abolish the concept of contempt of court.
"It makes no sense in the year 2021 for an institution to judge comments made against it by a panel of judges from that very same institution. This is absurd and unjust.
"The judiciary should not be spared from criticism and public scrutiny in an era where citizens are demanding accountability and transparency and value for the tax monies they pay to fund governance of the country.
"Above all, citizens should be free to express their thoughts and feelings and the media should not be threatened in any way," he said.
"What happened to Malaysiakini today is oppressive," he said.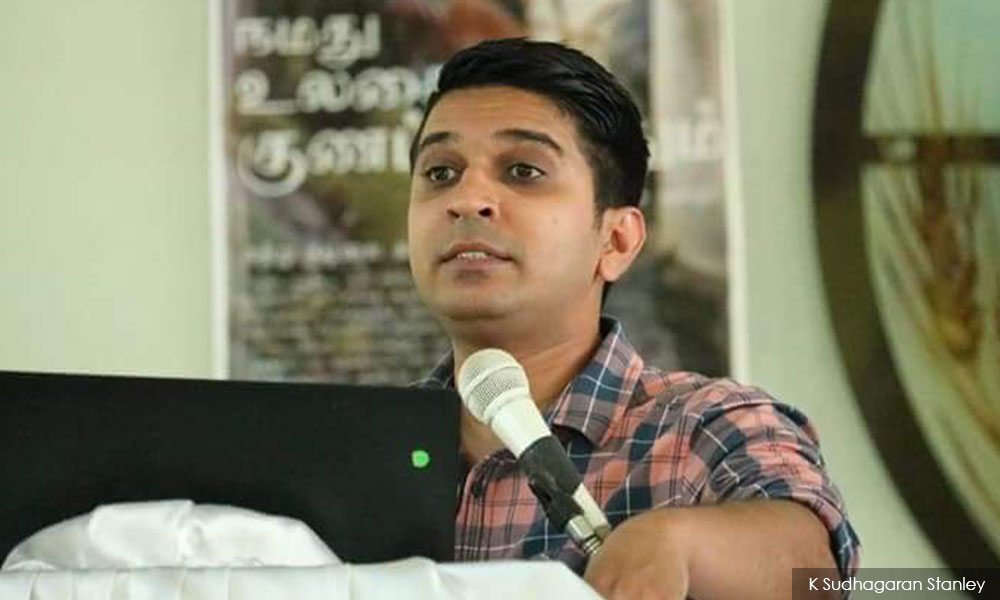 Taking to social media, journalist Tehmina Kaoosji said journalism was not a crime.
"It's a dark day for media freedom in Malaysia. Let's crowdfund to help Malaysiakini pay this RM500,000 fine by next Wednesday.
"It's an astronomical sum for us average folks but just 50,000 people can give RM10 each," she said.
Former de facto law minister Zaid Ibrahim said he disagreed with the hefty fine imposed by the court.
"Malaysiakini has done so much to transform media freedom in the country. Has that been taken into account?
"It's not necessary to impose such a hefty fine when even the public prosecutor was asking for much less," he tweeted.
DAP deputy secretary-general Nga Kor Ming said the ruling may set a dangerous precedent where media platforms are punished for the comments made by others.
In his opinion, this may lead to "white terror" in Malaysia.
He warned of "unimaginable consequences" as the court verdict affects media outlets which deal with tens of thousands of comments by readers.
Malaysiakini was fined RM500,000 for contempt by the Federal Court this morning in relation to the news portal's readers' comments.
Contempt proceedings against Malaysiakini and its editor-in-chief Steven Gan were initiated by attorney-general Idrus Harun over comments left by readers on the news website.
Idrus argued that the two respondents had scandalised the court by facilitating five readers' comments for an article dated June 9, 2020, entitled "CJ orders all courts to be fully operational from July 1."
The 6-1 majority decision cannot be appealed. The Federal Court did not convict Gan.
Malaysiakini reached out to the public to help it raise the RM500,000 following the conviction.
Support poured in from politicians and civil society who not only donated to a special fund set up but who have also urged the public to contribute.
The fundraiser was closed after it met the target at about 4pm today, hours after the sentence was read out in court today. As at 5pm, some RM550,000 was raised.
All donations will be accounted for and Malaysiakini will publish details of where the excess funds collected will be channelled to soon.
Related reports:
Umno leaders worried M'kini decision will 'kill' freedom of speech
Malaysiakini seeks public's help to raise RM500k after contempt conviction
Malaysiakini fined RM500,000 for contempt of court
Malaysiakini in contempt over readers' comments, rules Federal Court
LIVE | Huge fine a body blow, says Gan
Support pours in for Malaysiakini, concerns raised over press freedom
Majority and minority judgments in Malaysiakini's contempt case
Foreign missions concerned over press freedom after Mkini contempt ruling
Lawyers: Decision in M'kini case may curtail other news sites, social media
Portals now need to check readers' comments due to court ruling: lawyer
COMMENT | Is today the beginning of the real emergency?
Malaysiakini exceeds RM500k fundraising target for hefty court fine