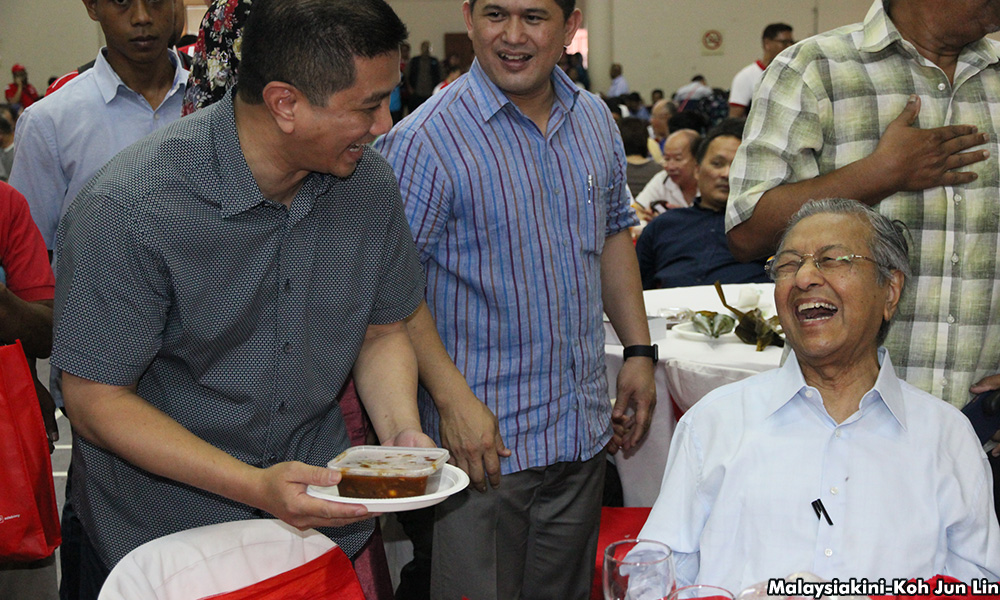 Dr M sings Azmin's PM potential, reprises 'Malay dilemma'
KINI ROUNDUP | Here are the key headlines you may have missed yesterday, in brief.
Dr M says Azmin capable of being PM
Dr Mahathir Mohamad said PKR deputy president Azmin Ali was capable of being the next prime minister, but was not chosen for the job.
Azmin offered to let Mahathir contest in his Gombak parliamentary constituency in the next general election.
Umno supreme council member Tajuddin Abdul Rahman said the party should not harp on about Pakatan Harapan's move to choose Mahathir as their prime minister candidate.
PAS president Abdul Hadi Awang said if the party can win 40 parliamentary seats, it can determine who forms the next government.
'Malay culture' blamed for stunted progress
Dr Mahathir Mohamad said Malaysia's lack of progress was due to 'Malay culture'.
Bersatu strategist Rais Hussin said findings from a research paper on Johor Malays should not be generalised.
A Muslim NGO leader said those who do not agree with the federal constitution should leave for another country.
Other Kinibites
A taskforce has vowed to sue Tamil schools that are implementing the dual language programme (DLP) as it claims the programme is "illegal and unconstitutional".
Lawyer Mohamed Haniff Khatri Abdulla says the Malaysian Bar has a right to question Chief Justice Md Raus Sharif's tenure extension.
MCA deputy president Wee Ka Siong questioned why a fashion company was involved in the Penang undersea tunnel project.
The Kedah state government said it would support a royal commission of inquiry into the Memali incident.
Looking ahead
Prime Minister Najib Abdul Razak will be visiting Gerakan headquarters in Kuala Lumpur.
PAS president Abdul Hadi Awang will be delivering a speech on the Muslim world in the current era at a party institute in Gombak.
Dr Mahathir Mohamad will be officiating the opening of the Bersatu Setiawangsa branch.