In a public debate tonight, Youth and Sports Minister Syed Saddiq Syed Abdul Rahman agreed that the government needed to create a conducive space for youths to be politically engaged alongside the proposed move to lower the voting age to 18.
His opponent, former Bar Council president K Ragunath, had earlier stressed that the voting age change needed to be accompanied by the repealing of laws restricting students' freedom of expression.
"You can't have a situation where you amend the (voting) age to 18 but you still have the Universities and University Colleges Act 1971 (UUCA) in place.
"It is very difficult to talk about reducing the voting age in a vacuum without creating an environment for youths to develop, to speak out, to get involved in the politics of this country," Ragunath argued at the "Voting at 18 - Are we ready?" debate at Universiti Malaya.
In response, the minister concurred but appealed for patience. "There are lots of things we want to do but at the same time, we can't bulldoze it through Parliament.
"[...] in general, there is an agreement that reforms must be made and (all) these reforms are of equal importance. [...] I will be the last person to see UUCA continue to strangle our young ones," said the 26-year-old.
"I agree 100 percent that the space for expression and discourse should be increased not just inside universities but also to some extent in high schools because we want to ensure our young ones become informed voters (and) critical thinkers," Syed Saddiq later clarified.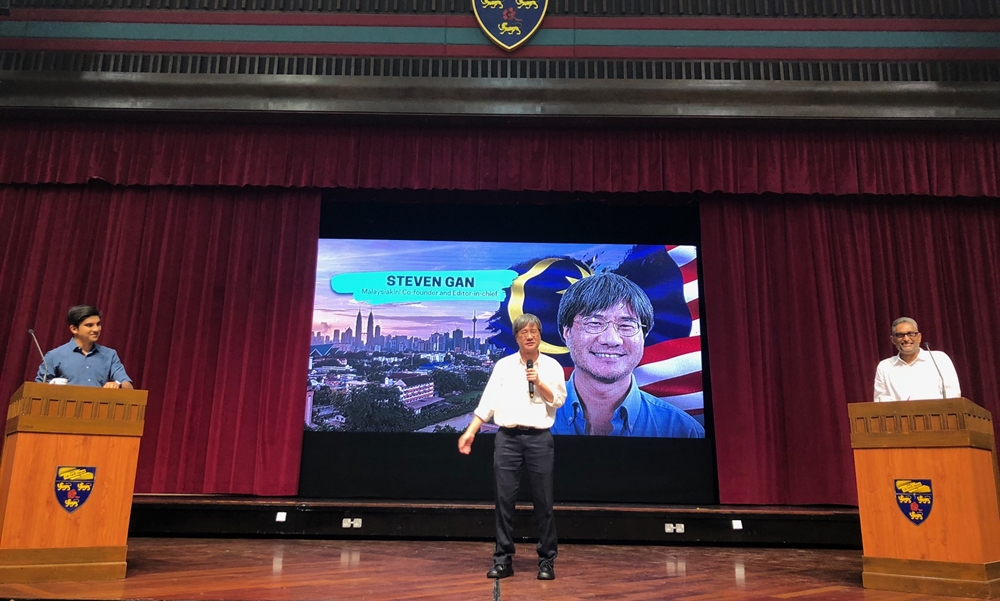 Voting age should not be based on maturity
In his opening argument, Syed Saddiq, who was a top debater before joining politics, said that allowing 18-year-olds to vote was an issue of rights, and ought not to be based on "arbitrary" assessments of maturity.
"The right to vote should never be based on a presumption of immaturity or intellect. It is degrading to simply label young people as immature or as not having the same level of immaturity or intellect as those who are older.
"How do you make that personal assessment? [...] that is an arbitrary test.
"A democratic principle is never based on anecdotal evidence (or) on a personal assessment," said the Muar MP.
He added that 18-year-olds were already seen under Malaysian law as adults as they were criminally liable and legally allowed to both drive and marry.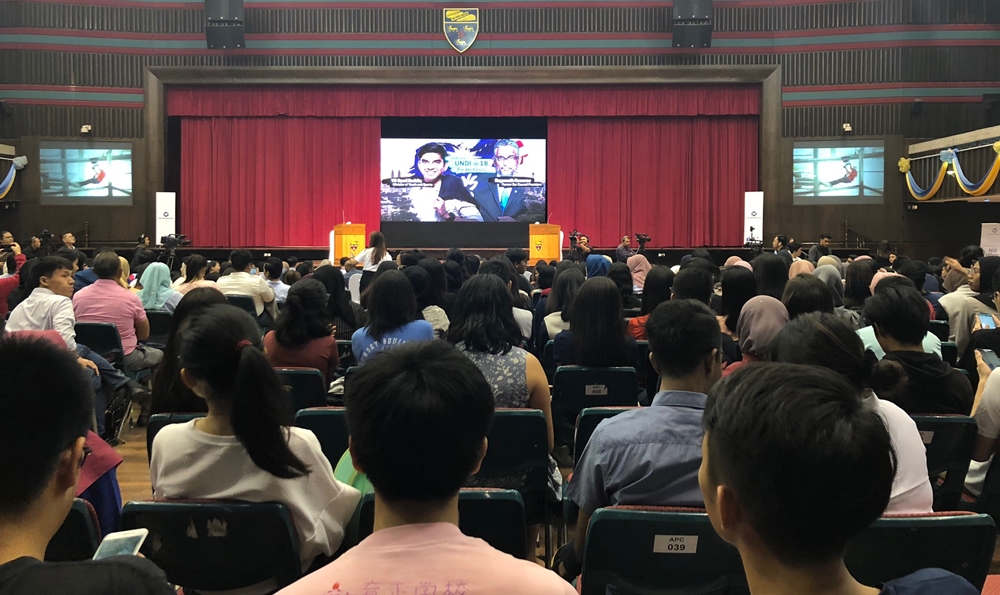 Govt to table motion in Parliament next year
Speaking to the media after the debate, Syed Saddiq revealed that the Pakatan Harapan government will move to repeal draconian laws like the UUCA during the first Parliament sitting of 2019.
"That Parliament session will be (for the) landslide reforms which we would like to focus on such as UUCA and other existing laws. We are very keen to do so and we will do so because that is our promise to the people," he said.
As for lowering the voting age to 18, which required a constitutional amendment, the minister anticipated that the motion would also be tabled in Parliament next year.
"Most probably next year, that's when all the reforms will be discussed, debated and passed," he added.
Tonight's debate, attended by more than 1,000 of mostly university students, was organised by Malaysiakini's events arm, [email protected], as part of the "Youth for Nation Building" series of public discussions.
---
RELATED REPORTS
Syed Saddiq says plan afoot to undo senate block on Harapan bills
M'kini debate sees call for public protests as part of political education
Lowered voting age part of larger electoral reforms plan - Syed Saddiq
Trade minister: Third national car should be green, compact and affordable
Enforce environmental laws with 'iron fist', urge activist
'Educate youths to prepare them for lower voting age'
Youths a 'partner' in nation building, not vulnerable group - deputy minister