Cartoonist Zunar has joined the chorus of condemnation against Malaysian-born actress Michelle Yeoh for her involvement in a movie to be made about the 1MDB scandal.
Zunar, the pen name of Zulkiflee SM Anwar Ulhaque, called Yeoh's lack of principles appalling, and said she was far worse than loyalists of former premier Najib Abdul Razak.
Yeoh's involvement in the production of a movie based on Tom Wright and Bradley Hope's Billion Dollar Whale he said, exposed the actor as one who "supports a friend when he is in power, and steps on him when he has fallen.
"Before the 13th general election ... Yeoh openly urged the people to give their support to then-prime minister Najib. She said this in Klang, when Najib was still in power.
"Now that he has lost (the election), Yeoh announces she will come out with a film that exposes the 1MDB scandal, a scandal that is linked to Najib's acts of corruption.
"In just a few months, the glitter of power and money can change everything, Michelle?" he said in a statement today.
Yeoh has drawn flak for teaming up with Crazy Rich Asians producers Ivanhoe Pictures to snap up the film rights to Billion Dollar Whale, which was published just earlier this month.
On Friday, Center to Combat Corruption and Cronyism executive director Cynthia Gabriel branded Yeoh a "cheap opportunist" for cashing in on the scandal.
The same day, 1MDB whistleblower Sarawak Report also criticised the move, while the New Straits Times reported a number of people, including Pakatan Harapan politicians, making fun of Yeoh on social media.
Ellie '1,000 times better'
Compared to Yeoh, Zunar said, even Najib loyalists like actor Ellie Suriani are more deserving of respect.
He pointed to Ellie standing by Najib despite the latter facing numerous charges of corruption and abuse linked to 1MDB.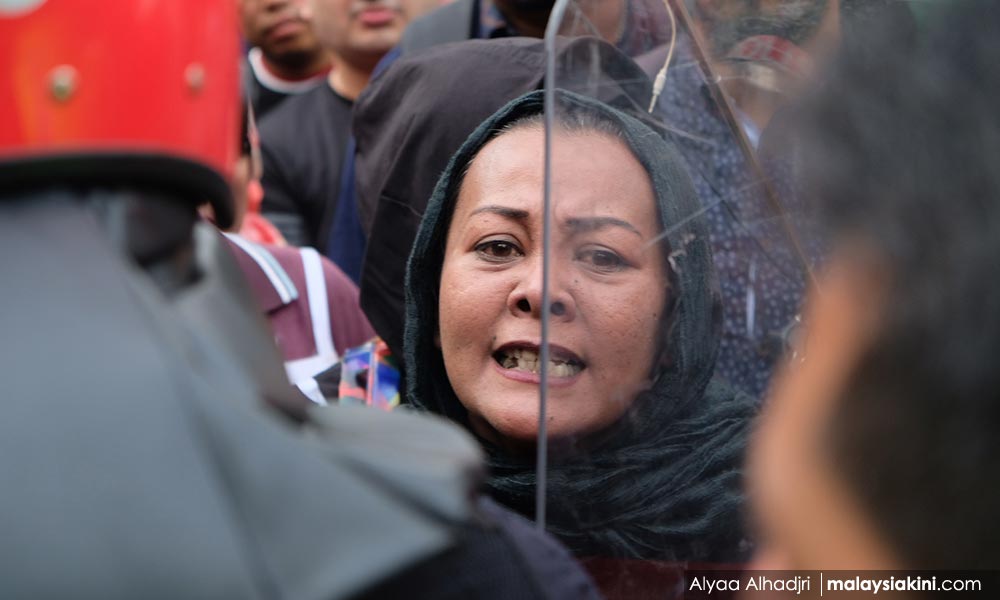 "I do not agree with Elly for supporting Najib, but at the very least, she shows loyalty and solidarity whether one is on the up or down.
"As for Yeoh, you may be famous in Hollywood and can amass a lot of money. In Malaysia, we value your character, not your wealth or popularity.
"This country cannot progress if it produces more people who have principles like Yeoh," he said, adding that Ellie has shown "1,000 times better quality" than the Crouching Tiger, Hidden Dragon star.
Elly has been vocal in her support of Umno, and continues to be critical of the Pakatan Harapan government.
Just last week, she attended a rally urging the MACC to act against prime minister Dr Mahathir Mohamad.