The feud between PKR president Anwar Ibrahim and his deputy Azmin Ali appears to be escalating as a police report has been lodged over sex videos implicating the former.
This is just as Azmin too is being implicated in a separate sex video but have found support from Prime Minister Dr Mahathir Mohamad who warned of a conspiracy against the economic affairs minister.
Khairuddin Abu Hassan (above), a Mahathir loyalist, today lodged a police report at the Dang Wangi district police headquarters urging cops to investigate past sex videos implicating Anwar.
"I, Khairuddin Abu Hassan... request that police conduct forensic investigations into past obscene videos that have been linked to Anwar to determine if they are authentic or fake," he said in his police report.
Khairuddin, in a statement, said he wanted to "defend" Anwar (below) from slander just as Azmin is being "defended".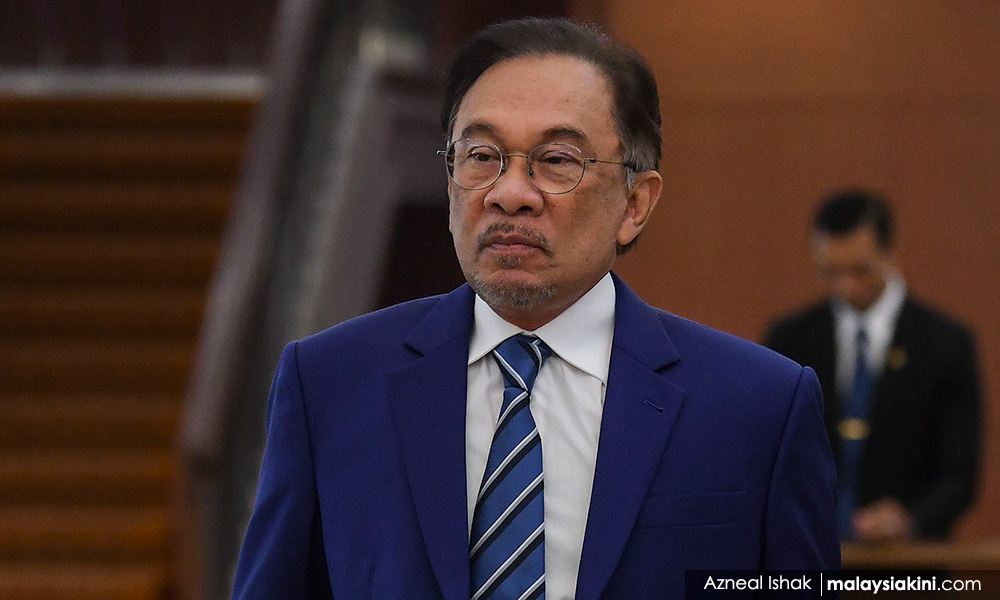 "There are many types of friends amongst us, some are sincere and others are hypocrites. Between a hypocritical snake and friend, we should hit the hypocritical friend first as he or she is more dangerous than the snake.
"In order to prevent continued slander on the future 8th prime minister, I lodged the police report requesting for a forensic investigation into past videos implicating Anwar to determine whether they are genuine or fake," he said.
Last month, former Santubong PKR Youth chief Haziq Abdullah Abdul Aziz admitted that he is one of two men having sex in a video. He also claimed his partner was Azmin.
Azmin had dismissed the video as slander and an attempt to destroy his political career. He also alluded that it was an inside job.
Police have arrested several individuals, including Haziq and an aide to Anwar, as part of an investigation on the circulation of obscene content.
Anwar had said the investigation should not only focus on the circulation of the video but also its authenticity.
He added that if the video is proven to be true, Azmin should resign.
Meanwhile, PKR information chief Shamsul Iskandar, in a veiled comment, also asked for Azmin to go on leave and not to "hide" behind the prime minister.
Azmin has fought back, calling Shamsul a "hypocrite" and telling Anwar to look in a mirror.