Economic Affairs Minister Mohamed Azmin Ali has broken his silence over a sex video which implicates him.
"I categorically deny this vicious libel upon me.
"This is nothing but a nefarious plot to assassinate my reputation and character in an attempt to destroy my political career," he said in a statement this evening.
The PKR deputy president added he has instructed his lawyers to initiate legal action against the "individual" who made the allegation against him, as well as other perpetrators behind the issue.
Malaysiakini reported yesterday that videos of the alleged sexual encounter with Azmin were shared with reporters and several politicians, all of whom were added to mysterious WhatsApp groups in the wee hours of the morning.
Early this morning, Haziq Abdullah Abdul Aziz, the senior private secretary to Deputy Primary Industries Minister Shamsul Iskandar Md Akin, claimed to have been the other man in the video.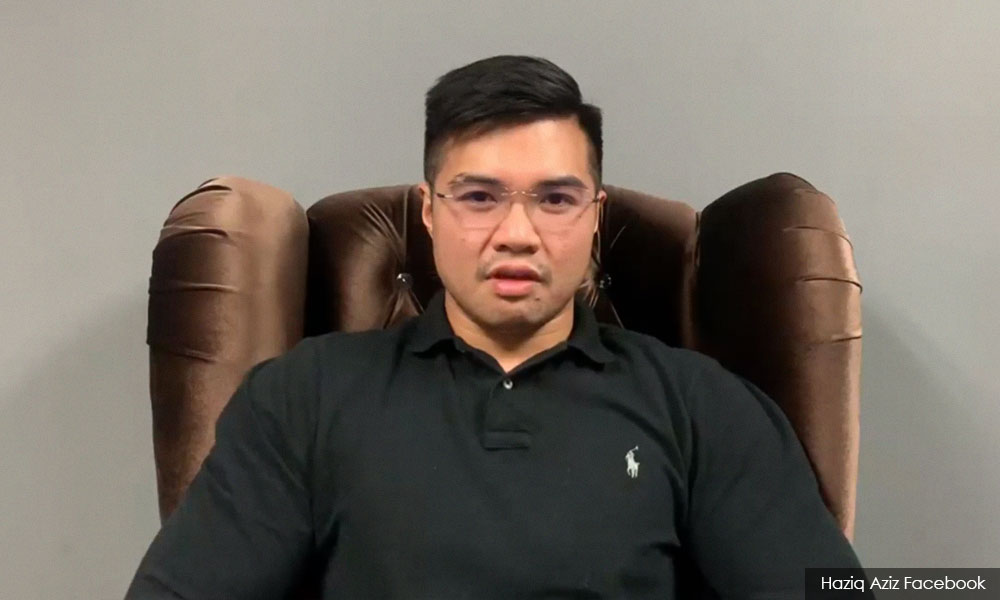 The videos were accompanied by allegations that purportedly showed money being paid by a GLC to Azmin's purported overseas bank account in 2017, prior to him joining the government.
In his statement, Azmin said the videos were the latest in a series of attempts over the past several months to vilify him.
"(This) includes intimidation against the safety of my family and me in the final week of Ramadan, and vile and baseless accusations of corruption.
"I utterly condemn this brand of gutter politics. It has no place in this era of New Malaysia, where we are working to rebuild the nation through institutional reforms," he said.
Azmin said he would not be cowed by these acts, which he said were also an attempt to distract the public from pressing concerns and the successes of his ministry in implementing national development policies.
He added that he trusts the police and MACC will take all necessary action over the matter.
---
RELATED REPORTS
I thought sodomy allegations would end with me - Anwar
Anwar leaves it to Shamsul to decide on Haziq's fate
Hours after Azmin's denial, 'Part 2' of sex videos released
Why ask me, Najib dodges poser on sex clip
This sort of gutter politics drives young people away - Saddiq
'US$741k for minister': UEM says no account with Maybank KL
Anwar says he spoke to Azmin 'at length'
Haziq's body looks different now - division leader claims 'confession' video fake
Police report on sex clip featuring 'minister' now with Bukit Aman
Latheefa confirms deputy leading probe on PKR minister
PAS wants Haziq to face syariah court over sex video
PKR Youth presses deputy minister to suspend aide over sex video
PKR to gather at S'gor MB's residence for prayers rejecting sex video 'slander'
Sex video: Tell the authorities, not social media, Haziq told
PKR leaders defend minister over 'sex romp', claims accuser close to opposition
Sex video: Khairy tells M'sians to look away
I was in bed with minister, confesses man claiming to be in viral sex clip