Umno vice-president Mohamed Khaled Nordin has accused DAP of "double standard" in questioning the police investigation into alleged terrorism links which have seen two DAP representatives arrested and detained.

Khaled, a former Johor menteri besar, urged the police to investigate DAP for any possible links with the Liberation Tigers of Tamil Eelam (LTTE) of Sri Lanka.

"Firstly, why would main DAP figures such as Charles Santiago, P Ramasamy and M Kulasegaran be so eager to criticise and question the arrests of several politicians from their party?

"Why would DAP be prejudiced, take a double standard and attack police in handling this case?

"Does the cry of rule of law only apply to others, while DAP and its leaders are immune from legal action?" Khaled asked in a statement today.

He cited DAP secretary-general and Finance Minister Lim Guan Eng, whom he said "unabashedly" claimed police had assured no further arrests of DAP politicians would be made. Lim's claim was denied by Bukit Aman a few days later.

"This raises the question if DAP possesses any knowledge on (alleged) extremist actions by their members in mobilising the LTTE?

"There are DAP leaders who feel as the LTTE is no longer active, any link to it would not cause any harm.

"Such thinking is dangerous as extreme ideology caused LTTE to be categorised as a terrorist organisation. Hence, with such extreme ideology, LTTE can be revived," Khaled added.

---
READ MORE - Kiniguide: Who were the LTTE?
---
The recent police crackdown has seen 12 individuals, including four DAP members, detained under the controversial Special Offences (Security Measures) Act (Sosma).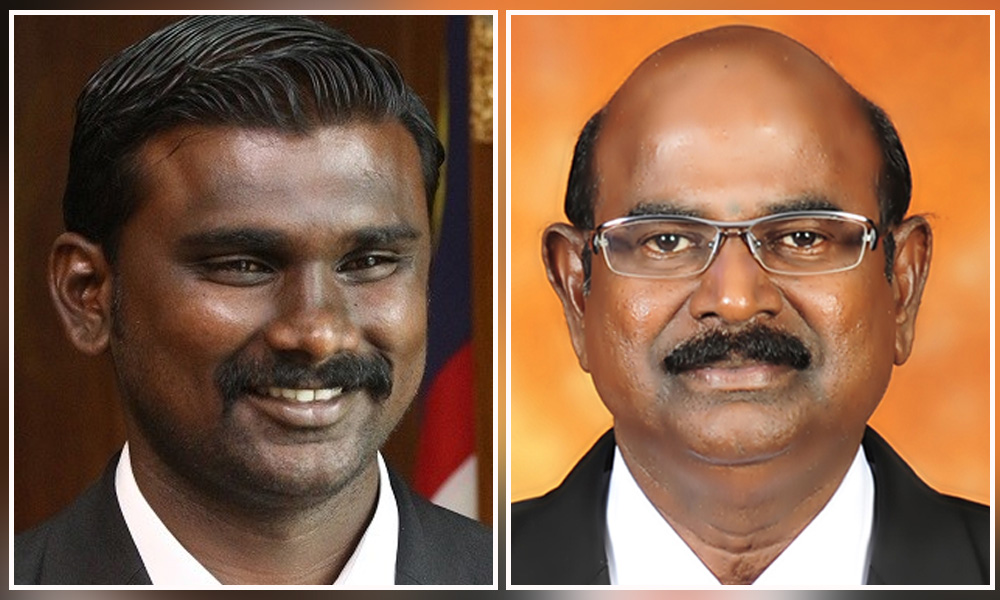 Malacca exco member G Saminathan and Seremban Jaya assemblyperson P Gunasekaran (photo, from left) are the DAP elected representatives being detained.

However, many quarters, especially DAP leaders, have condemned the use of Sosma, pointing out that Pakatan Harapan promised to repeal the "draconian law" in its GE14 election manifesto.

Among others, Sosma allows for detention for up to 28 days without trial.

Veteran DAP lawmaker Lim Kit Siang said police could bring the suspects to court to face trial, while former Bar Council chairperson Ambiga Shreenevasan said the DAP politicians could have been called in for questioning.

PKR president Awar Ibrahim described Sosma as "too harsh".

Bukit Aman Special Branch's Counter-Terrorism Division chief Ayob Khan Mydin Pitchay said while the 12 arrested were not involved directly with LTTE activities, they were allegedly promoting and bringing back the defunct terrorist organisation's ideology.

Ayob Khan claimed that police found transactions of a huge sum of money, believed to be used in financing the LTTE movement and programmes in Malaysia, following several of the arrests.

Also arrested, he said, was an insurance agent who had planned to carry out a terror attack at the Sri Lanka High Commission building in Kuala Lumpur, with another LTTE supporter still at large.