Below are verified locations that are reported to be affected today.
Malaysiakini will continue adding to the list as more locations are announced.
If you know any locations which were announced today but are not listed here, please send an email to [email protected].
For a list of locations affected in the past 14 days, please visit the Kini News Lab's Covid-19 tracker. 
---
BUSINESSES
- DV Ristorante Pizzeria, Damansara Heights, Kuala Lumpur
A customer who visited this business on Dec 4 tested positive for Covid-19 on Dec 7, the restaurant said in a notice today.
Other customers who visited here with the patient all tested negative on Dec 9.
The restaurant is closed for sanitation while all staff will undergo Covid-19 screening.
---
GOVERNMENT BUILDINGS
- Ministry of Health, Putrajaya
A private media contractor who visited Health Minister Adham Baba's office on Saturday (Dec 5) was later tested positive for Covid-19.
The minister posted on Facebook today that he was identified as one of the individual's close contacts, and was issued a home surveillance order until Dec 18.
Adham said he will be working from home until the order expires.
- Penang Island City Council, Komtar Building, Penang
A council staff member attached to the Treasury Department tested positive for Covid-19 on Dec 9.
He was last at the Treasury Department on Dec 4, and worked from home since Dec 7 after one of his children tested positive for Covid-19.
Disinfection has been conducted at the Treasury Department on Level 15 of Komtar, and other frequented locations in the building including the surau, counters and toilets.
The Treasury Department is closed until Dec 13, it said in a statement.
Ten out of 15 other staff members identified as the patient's close contacts have undergone Covid-19 screening while the rest will do so soon.
The public is advised to use the council's online services to limit physical contact.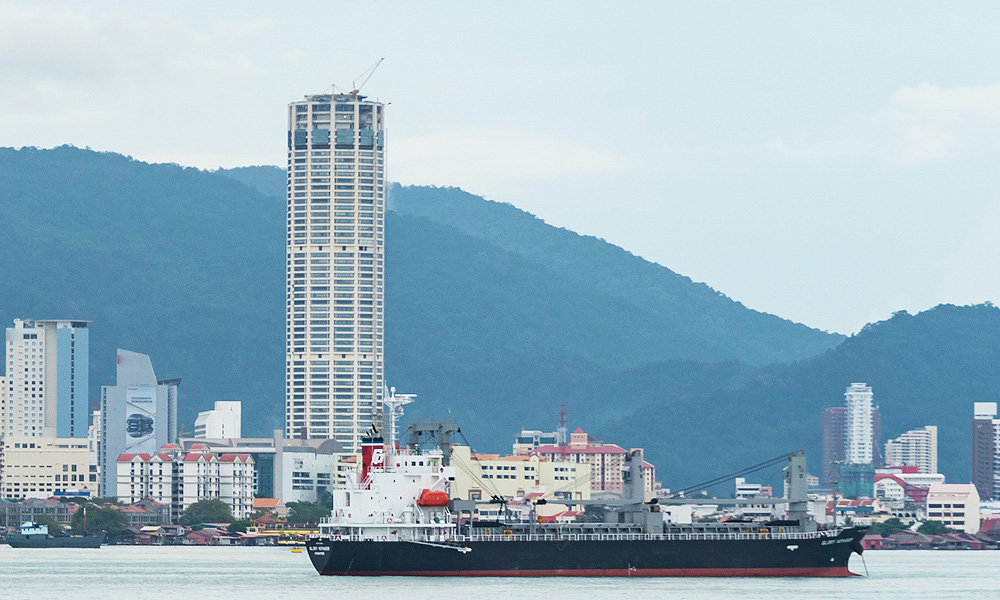 ---
OFFICES
- Menara Mutiara Bangsar, Kuala Lumpur
A staff member at a lower ground office has tested positive for Covid-19.
Disinfection of possible contaminated areas are underway, the management said in a notice yesterday.
Owners and tenants are advised not to visit the management office, and conduct all dealings online or via phone.
---
RESIDENCES
- Casa Green, Bukit Jalil, Kuala Lumpur
A resident of Block C has tested positive for Covid-19, while the patient's immediate family members are in home quarantine, the management said.
Disinfection of possible infected areas of Block C and common lifts will be done by in-house cleaners and an external professional team.
The gymnasium is closed for 14 days while surface disinfection will be done for common areas in Blocks A and B.
New residents are barred from moving in during this period while renovations are not allowed, unless for urgent repairs, it added.
- Simfoni Heights Condominium, Batu Caves, Selangor
A tenant at Block E has tested positive, the management said in a notice on Dec 5.
All necessary steps have been taken to ensure minimal risks to other residents, it said.
- Jalan Pending, Bandar Puteri Klang, Selangor
The mother of PSM activist Khalid Ismath was found positive for Covid-19 earlier today.
This was announced by Khalid on Facebook. When contacted, he said that his mother's house is located in Jalan Pending.
Following this, Khalid and his siblings have been ordered to self-quarantine for 14 days.
- Koi Tropika Condominium, Puchong, Selangor
Three individuals from a family, who live in a unit at Block D of this condominium located in Jalan Puchong, have been tested positive for Covid-19.
The incident was announced by Koi Tropika management office through a notice issued today. They urge all other residents to follow SOPs in Covid-19 prevention and to seek immediate medical attention should they show symptoms for the virus.
All events, ping pong games, playground and public toilets at the condominium are closed until further notice to allow for deep sanitisation works. It is also closed for visitors and contractors at the time being.
- Suasana Lumayan, Bandar Tun Razak, Kuala Lumpur

A resident of Block C tested positive for Covid-19 today, the management said.
All frequently touched surfaces in common areas have been sanitised with commercial grade disinfectants.
It is arranging deep cleaning at common areas, prioritising areas accessed by the infected patient by tomorrow or Saturday.