KINIGUIDE | The government is accepting registrations from noon on Sunday for those interested in receiving the AstraZeneca vaccine against Covid-19.
The vaccine has been controversial for its risk of exceedingly rare but life-threatening blood clots, although its benefits still outweighed the risk posed by Covid-19 itself.
Here is what you should know about the AstraZeneca vaccine and how to get it if you happen to be above 18 years old and reside in Kuala Lumpur and Selangor.
For those who prefer a shorter read, the government has also prepared a two-page fact sheet, available here.
What is happening?
The government has set up a separate channel for those who want the Covid-19 vaccine developed by AstraZeneca and the University of Oxford.
Registration opens for 268,000 people at noon today (May 2), on a first-come-first-served basis. The first appointments for the vaccination are on the coming Wednesday (May 5).
It is open to Kuala Lumpur and Selangor residents aged 18 years and above who have already registered for the National Covid-19 Immunisation Program (Pick).
Where is this happening?
The designated vaccine administration centres (PPV) for the AstraZeneca vaccine are Universiti Malaya, Universiti Kebangsaan Malaysia, World Trade Centre Kuala Lumpur (formerly known as the Putra World Trade Centre) and the Ideal Convention Centre Shah Alam (IDCC).
You can sign up at the Special Committee on Ensuring Access to Covid-19 Vaccine Supply's (JKJAV) website once registration opens.
What happens when you sign up?
When you register, you will get to choose the date of your vaccine appointment and which of the above PPVs to go to receive the injection. You will be notified of the time slot for your vaccination via a notification through the MySejahtera app or an SMS.
If you also have a history of a weakened immune system, severe allergic reactions (anaphylaxis) or bleeding disorders, you should see your regular doctor or specialist beforehand for a pre-vaccination assessment. This is applicable regardless of what vaccine you're getting.
Once you arrive at the appointed time and place, a doctor will assess your health to determine whether you are suitable to receive the AstraZeneca vaccine.

If you are deemed suitable and have been given the vaccine, you should expect your second dose in 12 weeks. Please note that this interval is longer than other vaccines available under Pick (details below).
If you are deemed ineligible, you will be returned to your place in the queue for the mainstream vaccination programme.
What happens if you don't sign up?
Assuming that you have already signed up for Pick but have yet to be vaccinated, you will remain in line to receive the Covid-19 vaccine from either Pfizer/ BioNTech or the one from Sinovac.
The same applies if you have signed up for the AstraZeneca vaccine but are deemed unsuited for the vaccine.
The government is also considering vaccines from CanSino Biologics and Russia's Sputnik V vaccine for Pick but these have yet to receive regulatory approval.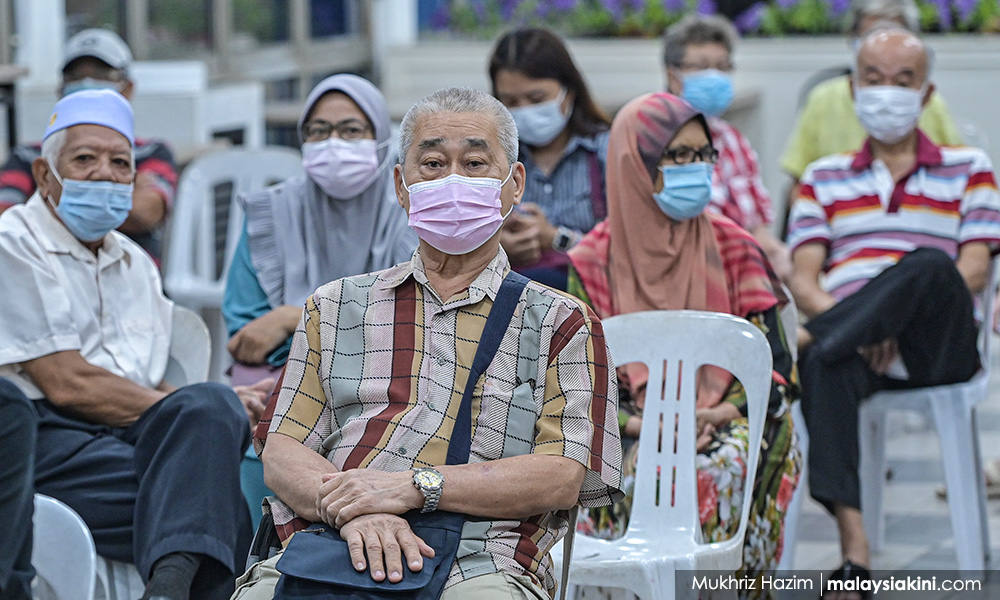 For the current phase of the mainstream vaccination programme, the government is prioritising people above 60 years old, people with chronic illnesses, people with disabilities and frontliners who missed out on the first phase of the vaccination programme.
The pace is relatively slow at around 22,500 doses per day but is expected to pick up in June when more vaccine supplies are delivered.
What are the benefits of signing up for the AstraZeneca vaccine?
It may be an attractive proposition for some people to have certainty on when, where and what vaccine they will get.
For those who don't want to wait much longer for their turn in the mainstream vaccine queue, this alternative channel provides an avenue to get vaccinated much sooner.
Though, as noted above, the second dose would only come 12 weeks later – that means late July at the soonest.
What if I get exposed to Covid-19 while waiting for my second dose? How well does this vaccine work?
The AstraZeneca vaccine's effects are seen even from the first dose, even though the standard dosing regimen calls for two doses to be administered four weeks apart.
An analysis published in The Lancet in March found that it has an efficacy of at least 76.7 percent in preventing symptomatic disease 21 days after the first dose and the protection lasts at least 90 days after the injection.
More recently, the UK government agency Public Health England looked into Covid-19 transmission in real-world scenarios for those who received just one dose of either the Pfizer or the AstraZeneca vaccine.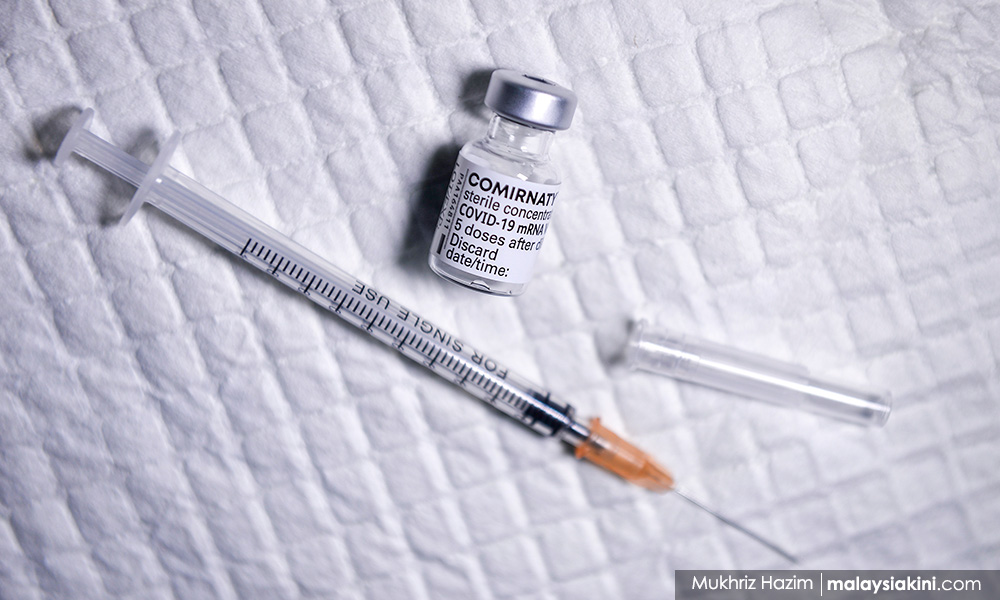 It reported that if a vaccine recipient tests positive for Covid-19 three weeks or more after receiving one dose of the AstraZeneca vaccine, they are 38 percent less likely to pass on the disease to their unvaccinated household members. The Pfizer vaccine fared better with a 49 percent risk reduction.
Instances of Covid-19 deaths and hospitalisations are rare even after the first dose.
With two full doses administered, various clinical trials have reported efficacy against symptomatic Covid-19 ranging from 62 to 79 percent, as well as 100 percent protection against Covid-19 hospitalisation and death.
Meanwhile, the March study mentioned earlier also found that the vaccine's efficacy is improved when the two doses are given 12 or more weeks apart, compared to shorter intervals between doses.
It found that the efficacy is 55.1 percent when the doses were administered less than six weeks apart, but this improves with increasing intervals up to 81.3 percent when administered 12 or more weeks apart.
For the record, 12 weeks is the maximum dosing interval recommended by the World Health Organisation, which ranges from four to 12 weeks.

What about the risk of blood clots?
Health regulators around the world now recognise a link between the AstraZeneca vaccine and exceedingly rare but potentially life-threatening blood clots known as thrombosis with thrombocytopenia syndrome (TTS). This link is believed likely to be causal and not a mere coincidence.
However, the same regulators also endorse the continued use of the vaccine, stating its benefits in preventing Covid-19 far outweighed its risks.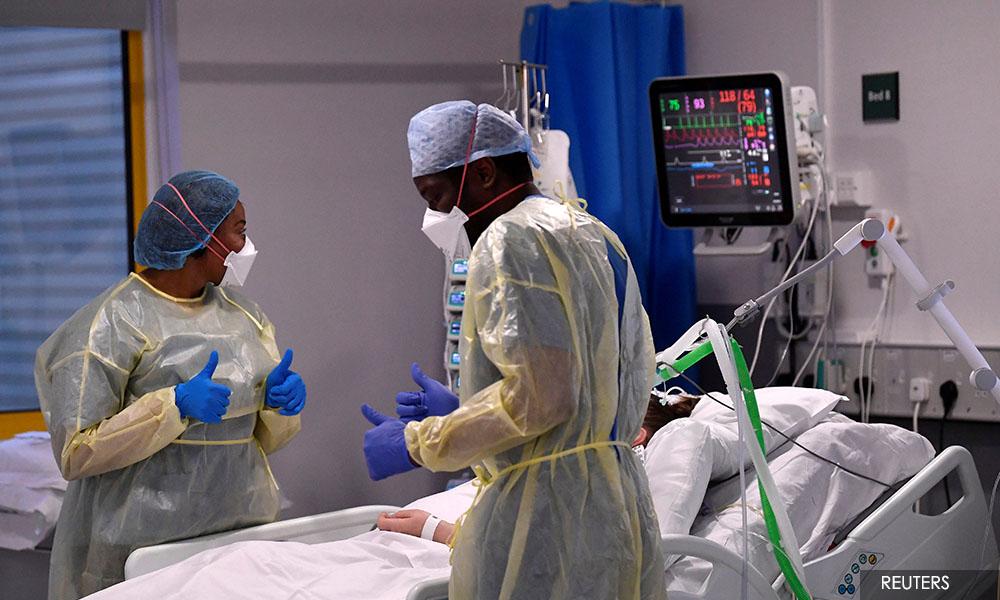 The UK's Medicines and Healthcare Products Regulatory Agency (MHRA) said up to March 31, the incidence of such blood clots is four people for every million who got the vaccine. Nineteen people of the 79 cases have died.
It has since issued updated guidelines for vaccine recipients and healthcare workers to help spot this rare side effect. Doctors are told to refer such patients to a haematology specialist urgently.
Meanwhile, the European Medicines Agency said the risk of the rare blood clots is about 1-in-100,000, varying slightly by age.
It estimated that in a medium-exposure scenario where there are only 401 Covid-19 cases per 100,000 population in a month, the vaccine would prevent 37 hospitalisations for every 100,000 people aged 20 to 29 while causing 1.9 cases of TTS.
Older people are both at greater risk of severe Covid-19 and reduced risk of TTS. For those above 80 years old, the vaccine is expected to prevent 332 Covid-19 hospitalisations while causing 0.4 cases of TTS.
The benefits are even greater when the disease is circulating more rampantly, as more Covid-19 hospitalisations are prevented. Conversely, younger folk may see diminishing returns if the incidence is low.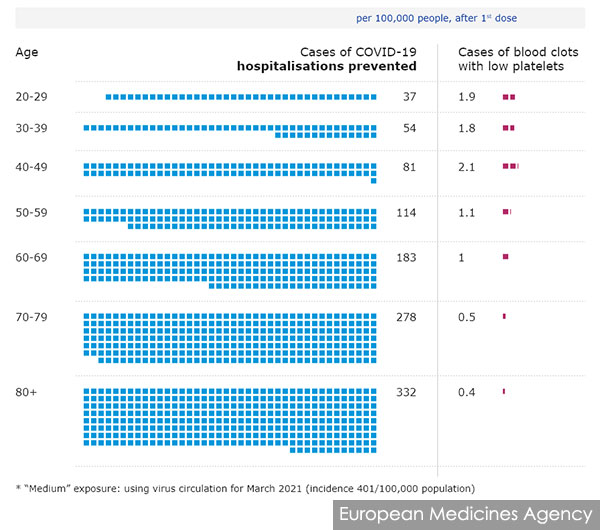 The vaccine's varying benefits for different age groups and factors such as local Covid-19 incidence; are the main reasons why some countries only approve the AstraZeneca vaccine for certain age groups while others like Malaysia approved it for all adults.
For context, the incidence of Covid-19 in Kuala Lumpur for the first four months of 2021 was 1,567 cases per 100,000 people. That's an average of 392 cases per 100,000 population per month.
Likewise, the figure in Selangor is 1,475 cases per 100,000 population over four months or 369 cases per 100,000 population per month.
To compare with other vaccines, it should be noted that the Pfizer vaccine carries a risk of severe allergic reactions (anaphylaxis) of about 11 cases per million people vaccinated.
However, this risk is somewhat mitigated by having a 15 to 30-minute observation period after the injection. This allows life-saving medication to be administered immediately if there is an allergic reaction.
What should I look out for?
The JKJAV issued a factsheet stating the TTS risk is 9.3 per million doses administered, which is at variance with the MHRA and EMA's estimates.
It says you should monitor signs and symptom for four to 30 days after vaccination and seek immediate medical attention if you experience the following:
1. A severe persistent headache that:
does not improve with simple painkillers
gets worse when lying down or accompanied by nausea and vomiting
2. Neurological symptoms such as:
blurred vision
difficulty with speech
drowsiness
seizures
3. Shortness of breath or chest pain
4. Swelling of the legs
5. Persistent abdominal pain
6. Tiny blood spots under the skin
What if I get a blood clot?
Aside from requiring immediate medical attention, you may be entitled to a claim under the RM10 million Covid-19 Vaccine Injury Fund managed by the National Disaster Management Agency.
Under the scheme, vaccine recipients who suffer serious side effects that require long-term hospital treatment are eligible to receive up to RM50,000. Those who suffer permanent disability or death are entitled to up to RM500,000.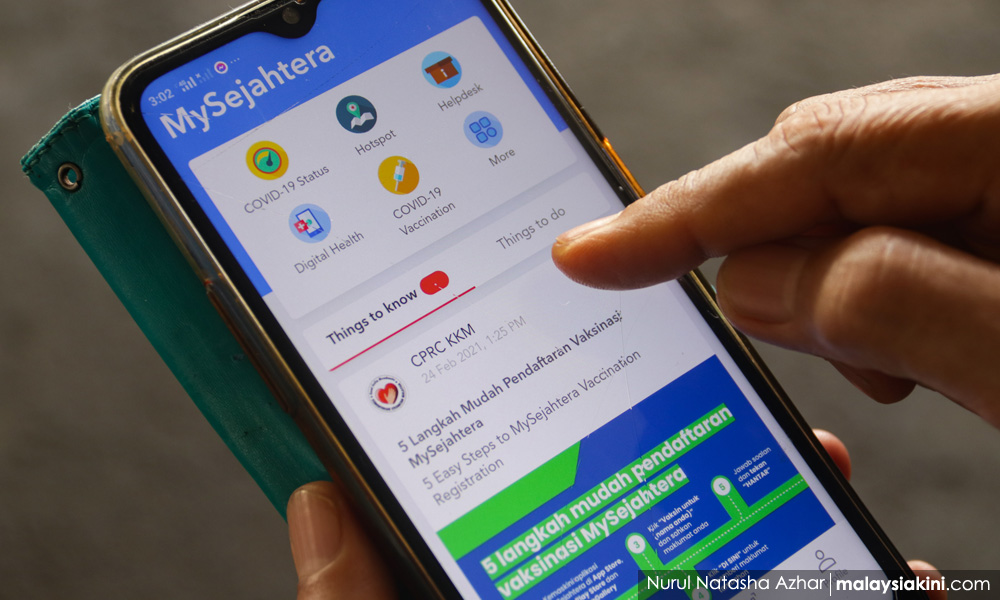 Are there other side effects?
As with other vaccines, side effects are usually mild and should resolve themselves in a few days. Paracetamol tablets may provide some relief if you find the fever or pain troublesome.
Very common side effects include tenderness at the injection site, fatigue, headaches, joint pain and nausea, although not everyone may experience these effects.
Around 1-in-10 may suffer fever, vomiting or diarrhoea, and flu-like symptoms. About 1-in-100 may suffer dizziness, decreased appetite, enlarged lymph nodes, and rashes.
You will be given more details about potential side effects at the PPV, including when to seek medical attention.
If you suspect you are suffering a vaccine side effect, you can report this via the MySejahtera app even if you are not sure. This is aside from seeking medical attention if necessary.
This helps regulators detect vaccine side effects even if they are very rare or had been missed during clinical trials as the MHRA and EMA had done with AstraZeneca's blood clot risks.
Alternatively, you may submit a report via the National Pharmaceutical Regulatory Agency's website.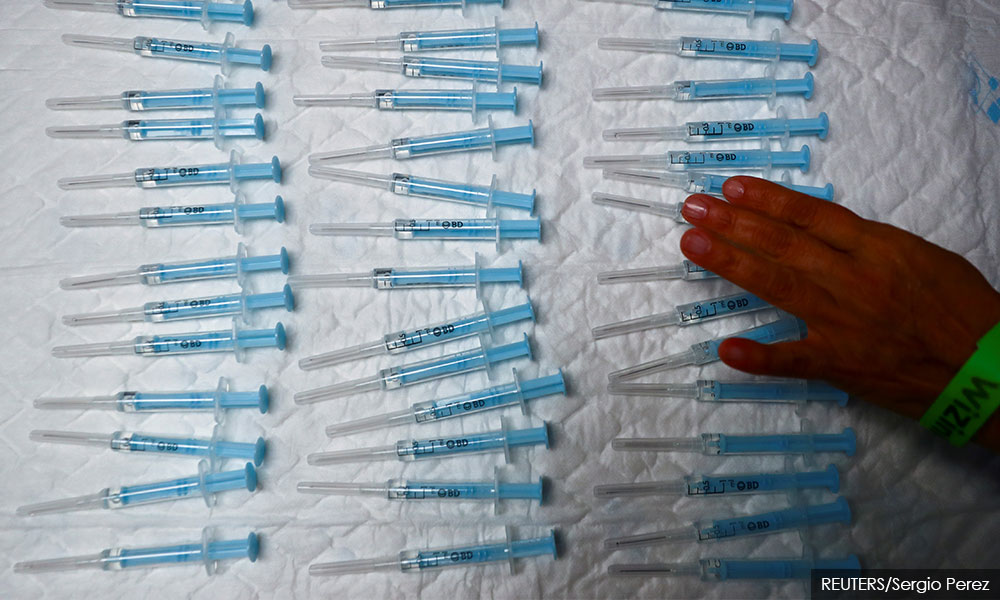 What about the new Covid-19 variants?
The AstraZeneca vaccine fared poorly against B.1.351 variant. This variant was first identified in South Africa, but 21 cases have been found circulating in Malaysia.
This variant is classified as a "variant of concern" and carries the E484K mutation that is associated with reduced vaccine efficacy against some Covid-19 vaccines and increased chance of re-infecting Covid-19 survivors. Some vaccines are more affected than others.
Trials found the AstraZeneca vaccine's efficacy dropped to as low as 10.4 percent against this variant which prompted the South African government to suspend the use of the vaccine in favour of the vaccine developed by Johnson & Johnson.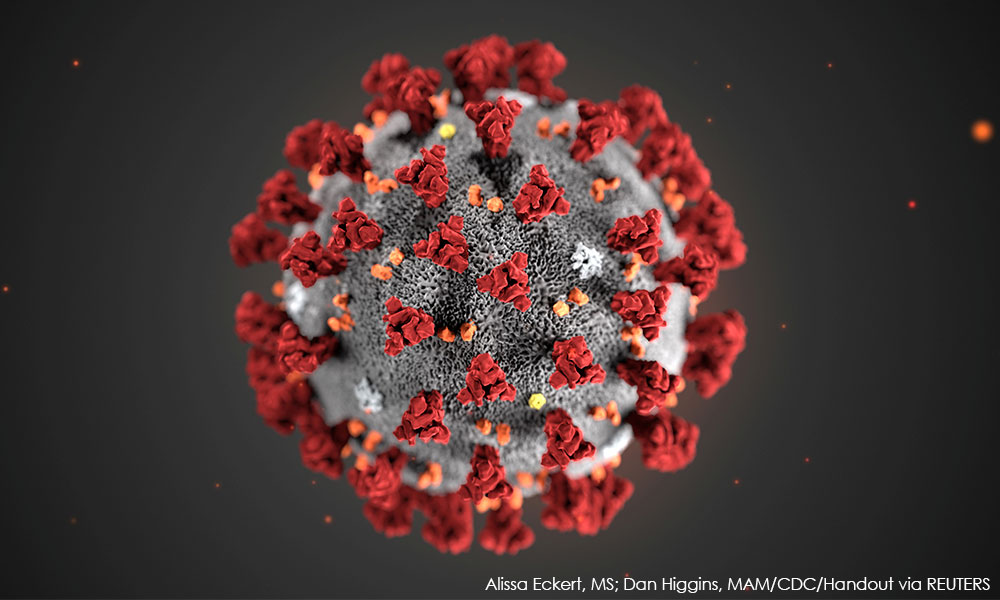 Another potential issue is the P.3 variant, first detected in the Philippines but eight cases have since been found in Sarawak. This variant's effects are still under investigation but it, too, carries the E484K mutation.
Fortunately, these variants are not yet prevalent in the country. The prevalent variants in Malaysia - such as B.1.524 in Peninsular Malaysia and B.1.466 in Sabah and Sarawak - are not known of having an impact on vaccine efficacy.
The government is enhancing quarantine measures and genomic surveillance to ensure its portfolio of vaccines will remain effective against variants in Malaysia.
AstraZeneca is developing updated versions of its vaccine to combat new variants.

Why the special treatment for the AstraZeneca vaccine?
Originally, the government planned to use the AstraZeneca vaccine alongside other vaccines in its portfolio. To ease logistics, recipients have no choice in what vaccine they will receive apart from refusing to sign the consent form once at the PPV.
After the vaccine's blood clot risk had been identified, the government assessed its benefits as outweighing risks and planned to give it to people aged 60 and above as part of the second phase of Pick.
However, this came just weeks after the highly publicised blood clot risks had been identified.
Public backlash came quickly, especially when the first shipment of 268,800 AstraZeneca doses arrived on April 23. This persisted despite the government's attempts to explain its benefits and how it outweighs the risks.
The backlash prompted a rethink of how the AstraZeneca vaccine would be deployed and avoid jeopardising the rest of the vaccination programme that is already struggling to get people to sign up.
Kuala Lumpur and Selangor have been singled out to receive the AstraZeneca vaccine due to the high incidence of Covid-19 in the Klang Valley. The lengthy 12-week interval will help get the first dose of the vaccine to as many people as possible in a short time.
Registration opens at noon today, here.
---
This instalment of KiniGuide is compiled by KOH JUN LIN.