Education Minister Maszlee Malik has expressed sadness and disappointment over the fracas that took place near Universiti Malaya (UM) today.
In a statement, Maszlee said universities were meant for open intellectual debate and not a place for "thugs, extremists and terrorists".
"To the students, jangan malu (do not feel ashamed). There are some responsibilities that we need to shoulder for society.
"We must move forward. We have to fight the corrupt and uphold truth," he said.
Maszlee was referring to an altercation between supporters former prime minister Najib Abdul Razak and a group of UM students at a restaurant near the campus.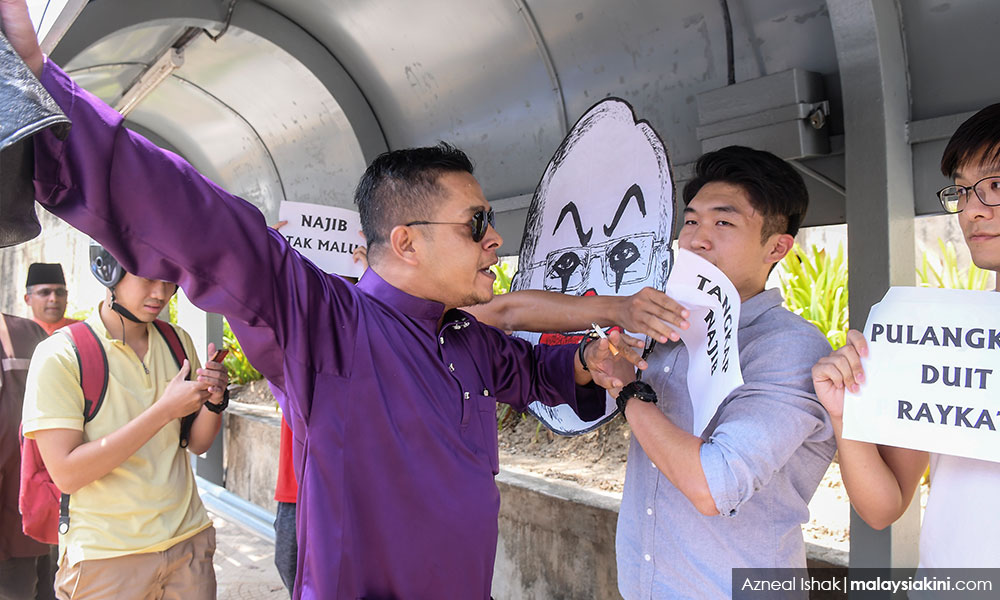 The six UM students had held a silent protest with placards condemning Najib who was meeting supporters at a restaurant near the UM campus in Kuala Lumpur after Friday prayers today.
The six were confronted by a group led by Umno supreme council Lokman Noor Adam. One of the six was assaulted.
Maszlee urged the authorities to take action if there were elements of criminality. He did not mention Najib by name.
Lokman had blamed the incident on DAP supporters and said the students should consider themselves lucky that Umno leaders prevented them from being roughed up further.
Related stories
Najib thinks students should not have protested, expresses regret
PKR wants cops to probe Najib's supporters, urges ex-PM to apologise
Umno in the dark over man who headlocked student, claims Najib
We were told Najib won't be present, restaurant cries foul
Manhandled student: Najib has to be reminded of his misdeeds
KJ condemns thuggish behaviour, Lokman claims Umno rescued 'DAP' student
Maszlee to uni students: 'Jangan malu', you have role to play
Umno leaders, supporters harass M'kini interns after altercation