Universiti Malaya (UM) has denounced the protest carried out by one of its graduating students during the varsity's graduation ceremony yesterday.
The university said it has lodged a police report over the actions of student activist Wong Yan Ke at the Dewan Tunku Canselor yesterday in demanding the resignation of the vice-chancellor Abdul Rahim Hashim.
Wong, upon receiving his scroll, proceeded to yell "Tolak rasis. Undur VC. Ini Tanah Malaysia (Reject racist. VC withdraw. This is Tanah Malaysia)" while holding up a placard which listed several reasons why Rahim should resign.
"UM strongly denounces the actions which clearly did not respect the ceremony and disrupted protocol and smooth running (of the event). It has also tarnished the good name of UM as an institution of higher learning, of the graduates and all UM staff.
"UM always supports the principle of freedom of expression. Even so, as an institute of higher learning that is entrusted to educate the future generation, we also believe that any action based on such principles must be carried out at the right time and place," a statement released by the university said.
UM added that Wong's actions in the midst of five-day graduation ceremony were "rude and unacceptable".
"As such, UM had lodged a police report on the incident. We hand over the matter to the authorities to investigate and to take appropriate action."
Among the reasons cited by Wong in his protest is that Rahim (photo) allegedly promoted racism and hatred, infringed on academic freedom, served as a "political puppet" and failed to solve UM's financial problems.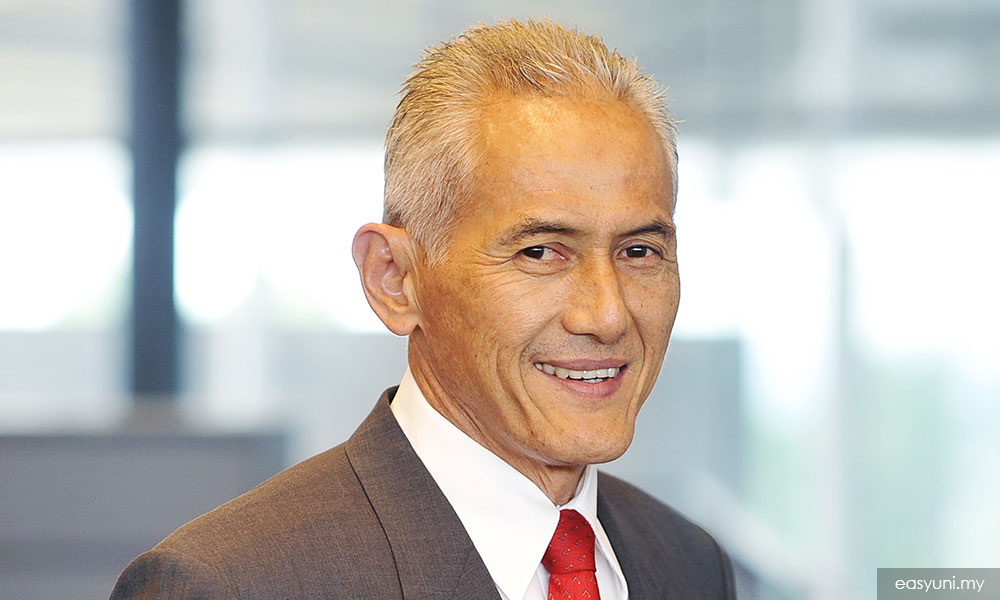 The engineering graduate later explained his actions on Facebook, saying it was in protest of Rahim's alleged "racist" speech.
Wong is believed to be referencing the speech made by the VC during the Malay Dignity Congress on Oct 6.
"Maybe those present (at the graduation) were surprised, if this was all worth it (to do this) during convocation, which could be my first and last, just to show their dissatisfaction," Wong wrote on Monday.
In his speech, Rahim allegedly claimed the change in government after GE14 had eliminated Malay political dominance and asserted that Malay privileges were being questioned.
Rahim is also alleged to have warned others not to challenge the social contract.
Wong later told Malaysiakini that every student has the right to criticise leaders they felt were unqualified.
"I hope this protest would not be viewed lightly... We (students) have the right to criticise and seek that individual to take on their responsibilities, and to explain," he had said.
While his actions that day reportedly solicited cheers from some in attendance at the hall, his protest also received brickbats.
A petition had emerged demanding Wong's degree be revoked. At the time of writing, the petition, on popular petition site change.org, had obtained over 46,800 signatories.
Brickfields OCPD Zairulnizam Mohd Zainuddin later confirmed with Malaysiakini that UM had lodged a report on the matter.
Previously, UM Student Union vice-president Yap Wen Qing had also called for Rahim's resignation over the latter's speech at the congress.
However, the student union later stated that Yap's comments were not an official statement on behalf of the union.
Education Minister Maszlee Malik advised Yap to meet with Rahim directly to air any grievances.
RELATED REPORTS

Mat Hasan: UM student's solo protest a forgivable mistake
UM vows greater care for future events after Dignity Congress brouhaha
Malay rights NGO accuses Kit Siang, Siti Kasim, DAP Youth of targeting UM VC
Ministry engaging both parties to solve UM controversy amicably - Teo
UM staff groups defend VC, condemn student's protest
Student activist: I would've protested against Chinese Dignity Congress too
MCA chief: Gov't must immediately settle UM student protest issue
Graduate's action 'reasonable and within law' - former UM students
Refrain from 'high-handed, vengeful' response to student protest - UM VC told
Convocation protests not proper but no need to revoke degrees: Syed Saddiq
Police investigating UM graduate over protest during graduation ceremony
Student activist 'unfairly' targeted, says UM Academic Staff Association
Pick the right time and place to protest, Dr M tells students
Barred graduate planned to 'disrupt' convocation, UM claims
Now, DAP Youth calls for UM vice-chancellor to resign
Graduation ruckus - UM VC, activist, skip reconciliation meeting
UM thwarts renewed protest attempt against VC
UM denounces graduate's 'VC resign' protest, lodges police report